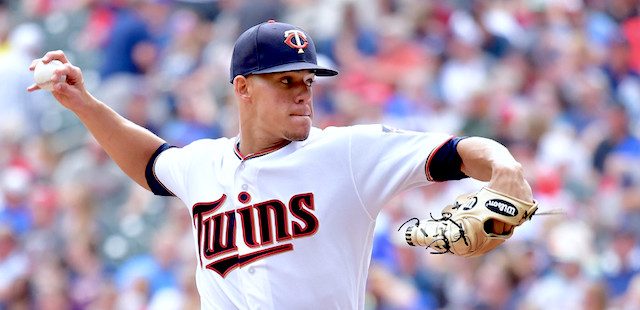 What Appears In This Article?
hide
Opening Day is finally here! Welcome back everyone to our starts/sits column for Week 1. We are back again this year with our weekly starting pitcher matchups and recommendations. In case you missed it, this is our sixth year now writing this weekly column, helping fantasy baseball managers pick the best pitchers weekly.
Below are the projected starting pitching matchups for Week 1, which will be updated as rotations are inevitably announced and tweaked. For head-to-head leagues, Week 1 will run from 3/28 through 4/7 (11 days). This column will continue to be updated with the starters for next week once rotations are fully announced.
If you've got any questions about which pitchers can capitalize on a juicy matchup and which ones might be worth putting on the pine against a fierce offense, this is the weekly piece for you. For every week of the fantasy baseball season, we look to analyze all of the projected starting pitcher matchups and put together our optimal lineups. Here at RotoBaller, we believe that it's key to analyze every SP matchup, each and every week, to help determine which SPs to start/sit and to hopefully find some hidden gems to bolster your teams. Let's set those optimal lineups!
Editor's Note: Our incredible team of writers received 13 award nominations by the Fantasy Sports Writers Association including Baseball Writer of the Year, Football Writers of the Year, Golf Writer of the Year and many more! Be sure to follow their analysis, rankings and advice all year long, and win big with RotoBaller!
Read More!
SP Matchups & Start/Sit Recommendations
This weekly piece considers the pitcher's opponents, their career stats against the opponent, some ballpark factors and historical splits. With all of this information, we then provide our start/sit recommendations for each starting pitcher matchup for the approaching week of fantasy baseball.
This column was last updated on Monday, April 3rd, and will be updated daily as more rotations and starters are announced through April 7th.
More 2019 Fantasy Baseball Advice