Below you will find all of RotoBaller's 2018 fantasy football rankings for quarterbacks (QB) and the 2018 NFL season. All of RotoBaller's fantasy football rankings analysis, advice and articles related to the quarterback position appear here.
Fantasy football rankings are an important piece of your preseason draft strategies, and your in-season roster management as well. This rankings dashboard will be updated continuously throughout the preseason and NFL season with fresh analysis and updated rankings.
Our fantasy football rankings articles are broken down by NFL position, and include analysis on numerous league formats including: PPR, non-PPR, redraft, keeper, dynasty and deeper formats too. You can read all of RotoBaller's 2018 fantasy football rankings articles & analysis and prepare for your drafts. Let's win some leagues!
Fantasy Football Rankings by NFL Position
Kyler Murray Is a QB1 in 2019 Redraft Leagues
For reasons that are completely understandable, the primary focus on rookies after they are drafted is on their long-term outlook, particularly as it pertains to keeper/dynasty formats. Much of the discussion centers around where a rookie should go in a rookie draft and how valuable he will be over the next few years. What about... Read More
---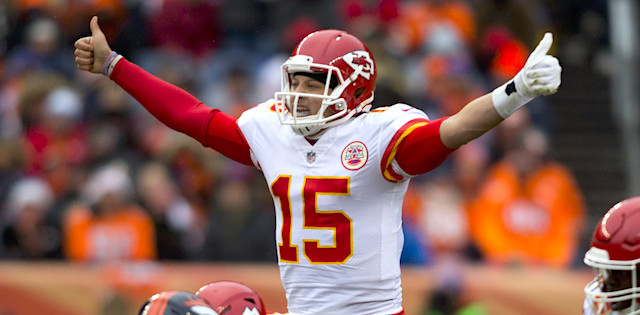 Start of a Dynasty - Expert Mock Draft Review
I'll be honest, playing re-draft leagues for years can give an avid fantasy footballer tunnel-vision. You tend to look for the immediate impact of a player. In Dynasty leagues, you have to have a different mindset (except for Frank Gore who'll play for another 10 years with at least 200 touches each time). Just after... Read More
---
Baker Mayfield Madness - Top-Five Fantasy QB Already???
There has been so much buzz about the Cleveland Browns being the breakthrough team of 2019 this offseason. That is understandable, as the team won five of its final seven games and showed a lot of promise after a poor first half of the 2018 season. Adding Odell Beckham Jr. has only fueled more strong... Read More
---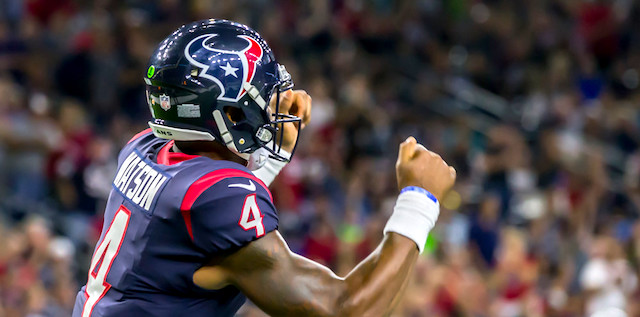 Quarterback Best-Ball Tiered Rankings and Analysis (May 2019)
Quarterback has to be approached differently in best-ball as opposed to re-draft leagues. Whereas in most competitive leagues, you can get away with drafting one quarterback and streaming throughout the year if necessary, you don't have that luxury in a draft-only format. Bye weeks, injuries, and flat-out bad play must be accounted for during the... Read More
---
Scott Engel's Early Rankings and Analysis - Quarterbacks
I am proud to say that RotoBaller is the new home for my 2019 Fantasy Football Rankings. Thanks for finding me here, as I am entering my 23rd season of providing professional Fantasy Football rankings and analysis. Last season I played in 10 leagues, made the playoffs in seven, the Super Bowl in five and... Read More
---
---
Projected ADP Risers - QBs and TEs to Target in Early Drafts
Welcome to part one of a new series on fantasy football ADPs. Here, we will take a look at the current state of ADPs and predict which players are going to see their draft slot rise between now and the heart of draft season in late August/early September. Understanding where player ADPs are headed can... Read More
---
Dynasty Tiered Rankings and Analysis (Quarterbacks)
We've finished our post-draft dynasty rankings here at RotoBaller, which means that it's time to look at those rankings by tier and discuss them. Youth rules the day in these rankings, with three of our top four quarterbacks entering their second or third seasons. But not every dynasty owner is planning for the future, so... Read More
---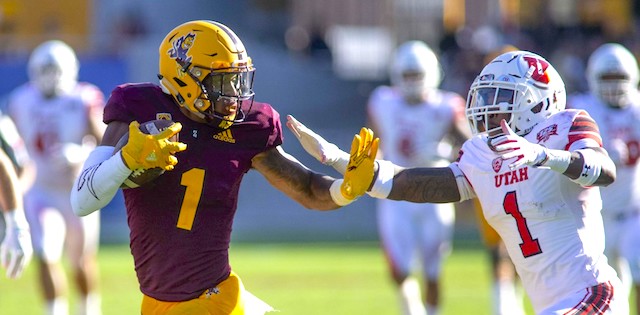 2019 NFL Rookie Rankings Analysis
With the 2019 NFL Draft now behind us, fantasy owners are now looking forward to the upcoming season. The first step in this process tends to be rookie drafts for those in dynasty formats. Now is the time to become acquainted with the new blood in the league, the teams in which they were drafted,... Read More
---
NFL Draft 2019 - Round 1 Projections
The NFL Draft is finally upon us and it is the unofficial start to the fantasy football season. The owners that are consistently among the tops in their leagues year in and year out do their homework on the players that are entering the league. Knowing the landing spots of the top offensive players and... Read More
---
Quarterback Best-Ball Tiered Rankings and Analysis (April 2019)
If you are a veteran of the Best-Ball format, you know that every possible advantage helps in these early draft days. The NFL Draft is still a week away, so it's important to get an idea of how to value rookies before we know their landing spots if you are in the midst of a... Read More
---
---
Fantasy Bomb Pod - Best-Ball Draft Recap and ADP Analysis
RotoBaller fantasy football lead editor Pierre Camus (@pfunk00) and NFL writer Chris Mangano (@ChrisMangano) look back at their results from a recently completed best-ball draft to analyze ADP values and prepare viewers for their own best-ball leagues. Like and subscribe to the RotoBaller channel on Youtube to get all our latest podcasts and catch us on iTunes... Read More
---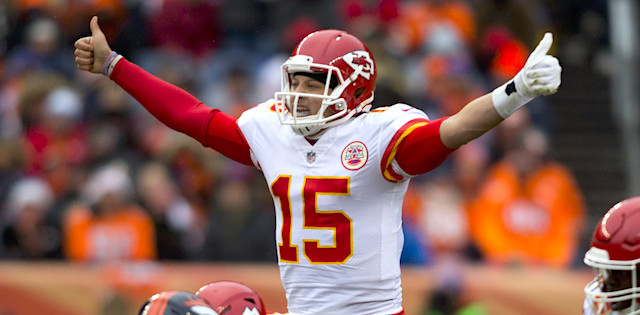 Quarterback Dynasty Rankings - Tiers and Analysis
The rankers here at RotoBaller are committed to providing you with detailed fantasy football rankings for dynasty leagues. Our rankings also include tiers which supply a more detailed breakdown on which players to target for your rosters, along with the performers that you should avoid. These rankings are updated continuously and should be used as... Read More
---