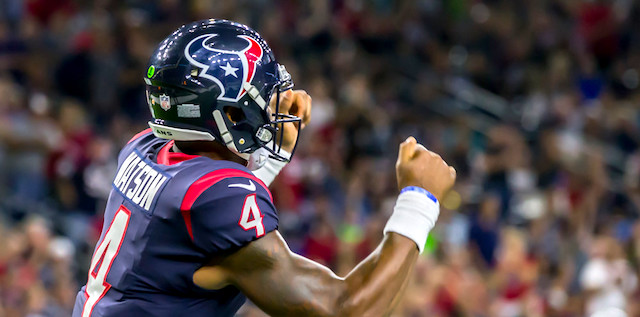 Week 12 is a weird week for fantasy football. The short week for six teams made a lot of players tough to trust, and now owners are left searching for value on a very reduced Sunday slate. We have also seen the Rams and Chiefs lost from the week as they are on a bye. Those two teams played out a superb game in Los Angeles last week but Week 12 could very much see the NFL return to earth with a bump. This week sees some uninspiring matchups, which makes leaning on those fantasy options that you know you can trust and rely on even more important than ever.
The information I am going to use in this articles comes from FFstatistics.com, founded by the person who used to write this article, Addison Hayes. Here are the links to the main articles last year where Addison introduced his key terms. The three main elements are standard deviation (explained here), calculations of players floors and ceiling (explained here) and then finally the use of the Coefficient of Variation to calculate Consistency Ratings or COR (explained here). This paragraph is going to be present a lot this year for those of you interested in the math behind the numbers below.
A final note for this article is that although this article will be published following Thursday Night Football, the numbers from those games will not be included. I will also be unlikely to touch on those players unless they stand out as major players you should be targeting on the following week's waiver wires. Therefore, do not be surprised to not see much mention of those players below.
Editor's Note: Get any rest-of-season NFL Premium Pass for 50% off. Our exclusive DFS Tools, Lineup Optimizer and Premium DFS Research through the Super Bowl.
Sign Up Now!
Quarterbacks
The table above (and each table in the article) is sorted by players 2018 COR through three games from largest to smallest. There is nothing that stands out here regarding the top-10. Like last week I just want to point out the safety of Philip Rivers but also highlight his relative lack of ceiling compared to many of the rest of the top-10.
Going further down the list we have a pair of young quarterbacks in Wentz and Watson. Both have had their struggles this season, and they have contrasting matchups this week. We saw the Buccaneers put up points on the Giants defense last week, and I expect Wentz and the Eagles to do that this week. On the other hand, Watson is facing a defense in the Titans who were torched by Andrew Luck and the Colts last week. However, this could be a tough spot for Watson given that when the Titans have had success, it is when they can get pressure on opposing quarterbacks. The Texans offensive line has had so many issues that I might avoid using Watson this week if I can.
Down near the bottom, we find Jameis Winston and Nick Mullens facing bad defenses. I do not trust either of these guys, but if you are desperate in deeper or 2QB leagues, then they have some upside.
Running Backs
Obviously McGuire is not the best running back but I am certainly keen to see how much success and usage he has this week. Down the stretch he could be a fresh pair of legs which could help carry you deep into the fantasy playoffs. James White has faded a little bit the last couple of weeks but the Patriots bye week and getting guys healthy should hopefully allow him to get back to the role he had a lot of success in earlier this season.
Alex Collins has been infuriating this season and may be in danger of losing a serious portion of his role to Gus Edwards. If he can see regular snaps then having Lamar Jackson under center should open up opportunities for him, especially against that Raiders defense. Lamar Miller is coming off a good game against the Redskins, but I fear he might struggle this week against that Titans front, who had success against the Colts back last week.
Leonard Fournette should climb back up the consistency rankings if the Jaguars continue to lean on the run game the way they did last week. He will lose snaps to Carlos Hyde and T.J. Yeldon, but he should still see enough of the work to be a regular starter if he can stay healthy.
Matt Breida is much lower than his talent suggests because he has had a lot of games cut short by injury. We have seen how much success he can have, and now he faces a defense who struggled to deal with Barkley last week. Down at the very bottom, we also have Dalvin Cook and Latavius Murray. Neither of those guys can be reliable fantasy options for you while both are healthy.
Wide Receivers
Much like the quarterback position wide receiver is fairly much going to the expected form. The biggest surprise is how low Mike Evans sits. A big part of that has been the uncertainty of the quarterback position. It has left Evans unable to build a real rapport and it has affected his ability to put up consistent #1 receiver numbers. I believe getting Jameis Winston back will be good for him and hopefully we can see him have a strong finish.
TY Hilton will always have some boom-or-bust around him because of the style of his play. However, Andrew Luck is clicking right now, and that is a good sign for what Hilton might be able to do in the remainder of the season. I would find it close to impossible to bench him in the remainder of the season.
I am very close to giving up entirely on the Eagles messy receiver situation. Tate is struggling to settle, and they have too many people working in the same areas of the field. I do like the matchup this week but going forward across the rest of the season there may be times where you have to just sit them and go elsewhere.
Some names to watch out for down the stretch are Courtland Sutton with no Demaryius Thomas and Christian Kirk as his rapport builds with Rosen.
Tight Ends
Kyle Rudolph's days as an unquestioned #1 tight end might be over. He does not see enough consistent targets around the field which limits his ability to put up regular fantasy point returns.
The loss of Howard in Tampa Bay is extremely disappointing. However, it does offer a chance for Cameron Brate to have a strong finish down the stretch of the season. Brate had success last year, and he could make a case for playing a decent role in the Buccaneers offense in 2019 if he finishes strong.
We saw a decent game for Evan Engram last week. I am hoping that could be something we regularly see down the stretch of the season. If he is available in any of your leagues, then this is a good time to get him and start him. I usually do not talk Thursday Night Football, but someone that needs to be on watch lists is Dan Arnold, who is seeing a bigger role in a very good Saints offense on seemingly a weekly basis.
More Fantasy Football Analysis