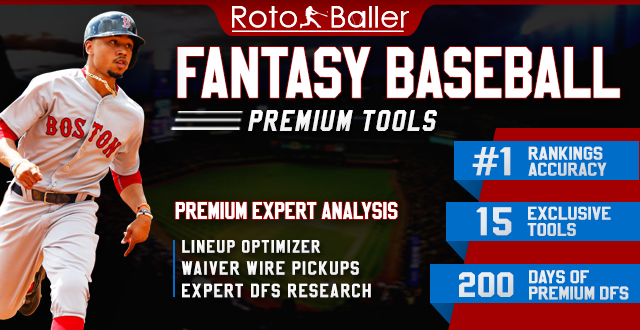 BALLER MOVE: Add in 14+ Team Leagues
OWNED IN: 2% of leagues
ANALYSIS: Jose Iglesias started the 2019 season on a minor-league contract with the Cincinnati Reds looking at manning the backup middle infield slots alongside Derek Dietrich. Now, with Scooter Gennett transferring to the 60-day IL and the Reds frequently experimenting with the lineup, he has already taken 91 AB across 29 games. He has gotten off to a highly encouraging start as well, producing a .308/.351/.429 slash with a stolen base and two surprising home runs. Iglesias has always been known for his defensive expertise at shortstop, and already has plenty of highlight-reel worthy plays to his credit as a Red. His best seasons in the MLB, such as his second-place finish in the AL ROY race and his 2015 All-Star selection, were characterized by a high BA, low power, and moderate speed potential.
Last season, Iglesias stole a career-high 15 bases, and has displayed a gradually improving power-game in 2019 while maintaining his excellent batting average. He has plenty of speed to support his annually-high BABIP, and this season he has been producing a career-high (though still modest) .121 ISO and 28.9% hard contact rate. "Candelita" has been hitting for better power over the last couple seasons as well, producing hard contact rates of 28.4% and 26.9% in 2017 and 2018 with consecutive career-high ISO of .114 and .120. While he is by no means a Herculean-hitter, if he can continue to explore his range while hitting for a high BA and stealing bases, he can juice the opportunity in the Reds infield to the fullest extent in conjunction with his defensive wizardry.
Check out RotoBaller's entire fantasy baseball waiver wire pickups and sleepers list, updated daily!