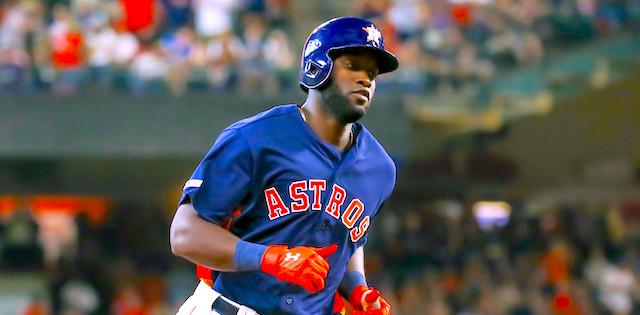 As we wind down graduation season for all of those in school, parents and students alike look ahead as they try to figure out what lies ahead for them. The same goes for teams in Major League Baseball. A lot of what will happen at the trade deadline and beyond hinges on how and when injured players return. The question that all general managers have, including in fantasy baseball, is who could be counted on to get to where we all want to get to. And that is a championship, whether it is a World Series ring or bragging rights in a home fantasy league.
Knowing when injured players are coming and how effective they will be when they come back is key. I will continue to highlight injured fantasy-relevant players to try to help you navigate this long fantasy baseball season.
Here's a little about myself for new readers. My name is Reuven Guy and I am a practicing orthopedic/pain management Physician Assistant. I have been dealing with sports injuries for the past 16+ years and have a knowledge of orthopedic injuries and their recovery times based on my medical experience. I have also been playing fantasy baseball during that same time period, which has helped me get an advantage in this aspect of fantasy baseball which I hope to share with you. Make sure to stay up to date on the latest MLB breaking news with our award-winning news desk and our free fantasy baseball mobile app with 24/7 push notification alerts!
Editor's Note: Our incredible team of writers received 13 award nominations by the Fantasy Sports Writers Association including Baseball Writer of the Year, Football Writers of the Year, Golf Writer of the Year and many more! Be sure to follow their analysis, rankings and advice all year long, and win big with RotoBaller!
Read More!
Injured Hitters for Fantasy Baseball
Aaron Judge (OF, NYY)- Toe: Judge was placed on the IL with a sprained right big toe. This injury occurred when he stubbed his toe making a catch at Dodger Stadium. X-rays did not show a fracture. Yankee manager Aaron Boone said that the Yankees will not have a timetable for his return until after the weekend. He received a PRP injection for the toe and is "pretty sore" right now. Judge has said that the swelling has lessened and he will not wear a walking boot for his foot. Jake Bauers, Willie Calhoun, and Billy McKinney look to see more playing time with Judge out.  I expect the Yankees to be extra careful with this injury as toe injuries to other players in the past tend to take away some of their power upon returning. Also, the fact that Boone keeps referring to Judge's stay on the IL as "weeks" makes me think that he may be out longer than it was originally anticipated.
Byron Buxton (OF, MIN)- Rib: Buxton was placed on the IL, retroactive to June 3, with a left rib contusion. He has been out since he was hit by a pitch in his ribs. Trevor Larnach was activated from the IL in the corresponding move and should see more playing time.
Brandon Lowe (2B, TB)- Back: Lowe was placed on the IL with low back inflammation. Severity is not yet known but the diagnosis alone does not seem too serious. Vidal Brujan was called up and Taylor Walls and Isaac Paredes should see more playing time for the Rays.
Pete Alonso (1B, NYM)- Wrist: Alonso, at the time of writing this article, was trending to be placed on the IL with a left wrist contusion/fracture. The current diagnosis was a left wrist contusion following a hit by pitch and X-rays were negative. He had a CT and MRI performed and is expected to miss three to four weeks with a bone bruise. Mark Vientos and Mark Canha could see more playing time at first base for the Mets. 
Yordan Alvarez (OF, HOU)- Oblique: Manager Dusty Baker suggested that Alvarez will miss time after suffering an oblique injury and was taken out of Thursday's game. Alvarez felt discomfort in his oblique while taking swings in the early innings. There hasn't been any further diagnosis, but after the game, Baker said, "We've just got to regroup and try to figure out how we're going to win some ballgames and get through this." If it is an oblique injury, Grade 1 strains usually mean four to six weeks out and a Grade 2 could mean six to eight week recovery time. Corey Julks and Chas McCormick figure to be the primary beneficiaries of playing time with Alvarez out.
Jesse Winker (OF, MIL)- Neck: Winker was placed on the IL with a cervical strain,  retroactive to May 28. The injury he had was originally described as neck discomfort, but further testing revealed the strain. Winker had neck surgery this past offseason. He was cleared for a rehab assignment already and could return this weekend.
Harrison Bader (OF, NYY)- Hamstring: Bader was placed on the IL with a right hamstring strain. Bader has been going through some baseball activities with no issues but is not yet ready to return this weekend. He did work out in the outfield on Friday.
Jazz Chisholm Jr. (OF, MIA)- Toe: Chisholm is currently on the IL with turf toe in his right foot. He received a positive report from his foot specialist this week and will begin to ease into baseball activities while traveling with the team on its upcoming road trip. Knowing this, he could be back on the field within the four to six timeline he was given in the middle of May. Chisholm will likely need a rehab assignment before he can return
Dylan Carlson (OF, STL) - Ankle: Carlson was placed on the IL with a left ankle sprain. Carlson has begun a rehab assignment and should be activated this weekend.
Nick Senzel (OF, CIN)- Knee: Senzel was placed on the IL with right knee irritation. The severity is not known yet. The earliest he could be activated is June 16. Elly De La Cruz was up to take Senzel's spot on the roster.
Kris Bryant (OF, COL)- Heel: Bryant was placed on the IL with a left heel bruise, retroactive to May 31. Bryant dealt with plantar fasciitis in the same foot last year. Bryant has been cleared to begin baseball activities but has not been cleared to run yet. 
Tyler O'Neill (OF, STL) - Back: O'Neill was placed on the IL with a lower back strain. On June 2, O'Neill's rehab was shut down for an additional ten days. This will push back his return until the end of June at the earliest.  
Cody Bellinger (OF, CHC) - Knee: Bellinger was placed on the IL with a left knee contusion after banging it into the wall. He has begun hitting in the batting cage and throwing. Cubs general manager Jed Hoyer said this week that Bellinger will need a rehab assignment once he's healthy enough to play in games. This puts his earliest return to next weekend.  
TJ Friedl (OF, CIN)- Hamstring: Friedl is on the IL with a left hamstring strain. He has been doing baseball activities and may not need a rehab assignment. Friedl could be activated as early as this weekend.
Alec Bohm (1B, PHI)- Hamstring: Bohm has been on the IL for only a week so far for a mild left hamstring strain. He has already gone through a full workout and could return as early as this weekend.
C.J. Cron (1B, COL)- Back: Cron has been on the IL since mid-May with a back issue. He is still experiencing pain in his lower back and has no timetable for his return yet. Nolan Jones is getting a lot of playing time at first base for the Rockies in Cron's absence.
Victor Robles (OF, WAS)- Back: Robles has been on the IL with a low back injury. He began a rehab assignment this past Thursday. Robles "could spend up to a week" on the farm getting back into baseball shape. He's been out for a full month because of a lingering back injury. Alex Call continues to serve as the Nationals' primary center fielder. 
Danny Jansen (C, TOR)- Groin: Jansen is currently on the IL with a left groin strain. He is scheduled to begin a rehab assignment over the weekend and could be activated from the IL as soon as Tuesday.
Injured Starting Pitchers for Fantasy Baseball
Jacob deGrom (SP, TEX)- Elbow: deGrom is on the IL due to a torn UCL in his right elbow. He will require Tommy John surgery and is done for this year and most of next year as well. This will be his second Tommy John surgery, the first being right after he was drafted by the Mets. Dane Dunning has taken his spot in the Rangers rotation. 
Nestor Cortes (SP, NYY)- Shoulder: Cortes was placed on the IL with left shoulder inflammation. He has told reporters that he will be shut down from throwing for fifteen days. He had said that he was having a problem recovering from his last few starts to prepare for the next starts. He said he felt a "twinge" in his last start. Cortes received a cortisone shot this past Tuesday and will be re-evaluated by the team after ten days. Because of this shutdown, Cortes may be out until July as he would need several bullpens and rehab starts before his return. 
Wade Miley (SP, MIL) - Lat: Miley is on the IL with a posterior serratus strain around the left side of his rib cage. Miley is scheduled to begin a rehab assignment this Sunday and could return to the Brewers rotation on June 16. 
Carlos Rodon (SP, NYY) - Back: Rodon continues to try to make progress from his low back injury that has him on the IL at this time. Rodon threw a live batting practice this week, throwing around 20 pitches to Oswaldo Cabrera and Jake Bauers in the session. His fastball reportedly sat 92-94 mph, and he threw all of his pitches in the outing. Rodon will need another bullpen session before he goes out on a rehab assignment but he is unsure when that will take place. 
Ross Stripling (SP, SF)- Back: Stripling has been out since mid-May with a low back strain. He received a cortisone shot for his SI (sacroiliac) joint. This is the joint that connects the part of the back known as the sacrum to the back of the pelvic bone. He could advance to facing hitters soon. Stripling told reporters that he's also made changes to his delivery and is standing more upright than he was prior to his injury. The right-hander has been on the injured list with a back strain since the middle of May, and assuming he does face hitters in the coming days, he could have a chance to rejoin the San Francisco pitching staff around the middle of June.
Chris Sale (SP, BOS)- Shoulder: Sale was placed on the IL with left shoulder inflammation. Red Sox manager Alex Cora hopes it's only a "minor" issue. He underwent both an MRI and CT scan. This could be a situation where Sale winds up seeking multiple opinions before an official diagnosis is presented. 
Max Fried (SP, ATL)- Forearm: Fried is on the IL with a left forearm strain. Braves manager Brian Snitker said this week that he is unsure when Fried will be cleared for mound work. Fried has not suffered a setback but will remain limited to flat-ground throwing for a little while longer as he aims to make a setback-free recovery.
Seth Lugo (SP, SD)- Calf: Lugo is on the IL with a calf strain. He threw a fifty-pitch bullpen session and has already completed running drills. Lugo will face live hitters soon and hopes to return to the Padres rotation without needing a rehab assignment.
Mason Miller (SP, OAK)- Elbow: Miller was placed on the IL on May 11 with a mild UCL sprain in his right elbow. The Athletics announced this week that Miller has resumed a throwing program. He will probably need the next few weeks to increase his long-toss distance off flat ground and then get to mound work. Bullpen sessions and rehab starts should follow that. It is fair to say that he may not be back before the All-Star break. 
Noah Syndergaard (SP, LAD)- Finger: Syndergaard was placed on the IL with a right index finger blister. He has been dealing with this problem on and off for the last month and also cracked a fingernail during his last start. Dodgers manager Dave Roberts said this past Thursday that Syndergaard will be built up slowly once his blister heals.
Justin Steele (SP, CHC)- Forearm: Steele was placed on the IL with a left forearm strain. Cubs manager David Ross said this week that Steele is on track to return on June 17. He was diagnosed late last week with a left forearm strain, but it is considered relatively minor and he is set to throw a "touch-and-feel" side session to get a better idea of how he is doing, as per Ross.
Kenta Maeda (SP, MIN)- Triceps: Maeda is on the IL due to a right triceps strain. He has made two rehab starts so far and may have a few more before he is activated from the IL. 
Graham Ashcraft (SP, CIn)- Calf: Ashcraft was placed on the IL with a left calf contusion. This injury occurred when he was hit by a comebacker off of the calf. The severity is not known. With Ashcraft out, Andrew Abbott should remain in the Reds rotation.  Thursday versus the Dodgers that he would be fine for his next turn in the rotation. 
Eduardo Rodriguez (SP, DET)- Finger: Rodriguez was placed on the IL this week with a left index finger pulley rupture. Rodriguez met with a hand specialist and was cleared to throw. This is only the first step towards his return to the Tigers rotation. 
Trevor Rogers (SP, MIA)- Biceps: Rogers has been on the IL with a left biceps strain since April 21. Rogers will have one more rehab start and is expected to be activated sometime next week.  
Julio Urias (SP, LAD) - Hamstring: Urias is on the IL with a left hamstring strain. He threw a live batting practice session this week and hopes to be activated this weekend, on Sunday, off of the IL.
Chris Paddack (SP, MIN)- Elbow: Paddack is recovering from Tommy John surgery in July 2022. He threw a bullpen session this week. He told reporters after the side session that he wants to be pitching in either a bullpen or rotation role for the Twins by early-to-mid September.
Alex Wood (SP, SF)- Back: Wood was placed on the IL with a back strain. He is expected to spend the minimum amount of time on the IL but the severity of his injury is not fully known. Jakob Junis or Tristan Beck may fill in for the Giants while Wood is out.
Marco Gonzales (SP, SEA)- Forearm: Gonzales was placed on the IL with a flexor strain in his left forearm, based on MRI. He will be shut down from throwing for another 7-to-10 days. If all goes well during his rehab process, he could return around the All-Star break.
Injured Relief Pitchers for Fantasy Baseball
Pete Fairbanks (RP, TB)- Hip: Fairbanks is now on the IL for a second time this year with inflammation in his left hip. Fairbanks is set to begin a rehab assignment this weekend and could return from the IL as early as this Monday, fifteen days after being placed on the IL. 
Daniel Hudson (RP, LAD)- Knee: Hudson continues to rehab following his ACL surgery last June. He began a rehab assignment this past week. According to manager Dave Roberts, Hudson is still weeks away from a return. 
Download Our Free News & Alerts Mobile App
Like what you see? Download our updated fantasy baseball app for iPhone and Android with 24x7 player news, injury alerts, sleepers, prospects & more. All free!


More Fantasy Baseball Advice