The St. Louis Blues have a chance to win the Stanley Cup on home ice in Game Six Sunday night when they host the Boston Bruins.
With the season on the line for the Bruins, they need to generate more 5-on-5 offense and especially from their top scorers. Boston's Perfection Line of Brad Marchand, Patrice Bergeron and David Pastrnak has failed to produce a single 5-on-5 goal and the line has been split up at times as the Bruins try to shake up the attack.
If Boston is going to stave off elimination, presumably they will need something from their top performers.
From the Blues' perspective, they have been grinding the Bruins down and Boston's depleted defense corps continues to go without Matt Grzlcyk, who is in concussion protocol, while Zdeno Chara is playing with a full shield after suffering a broken jaw.
The battles continue tonight in St. Louis and here are some angles to consider when making picks for Game Six of the Stanley Cup Final.
Editor's Note: Our friends at Monkey Knife Fight have released the best, most fun, fastest growing DFS props game! It's super simple to play and win real money. Just choose your NBA, NHL or PGA game, and make your picks! Get a 100% instant deposit bonus up to $50 using promo code: BALLER. That's $50 for free - don't miss out!
BOSTON-ST. LOUIS
OVER/UNDERS
Patrice Bergeron UNDER 4.5 SHOTS + BLOCKS – Bergeron has recorded at least five shots plus blocks in eight of 22 postseason contests and hasn't done it once in five games against St. Louis in the Stanley Cup Final. It's a big number, particularly when, uncharacteristically, the Bergeron line has struggled to control play at even strength.
Ryan O'Reilly OVER 0.5 ASSISTS – Making a late bid for the Conn Smythe Trophy as Playoff MVP, the Blues center has tallied six points in five games against Boston and that includes an assist in three of the past four games.
Colton Parayko UNDER 3.5 SHOTS + BLOCKS – As much as Parayko has been responsible for limiting Boston's top line, he hasn't been as productive individually in this series, finishing with four shots plus blocks just once in the past six games.
Brad Marchand UNDER 0.5 ASSISTS – With Boston's big line struggling to do anything at even strength it's tough to bank on their point production. Marchand has assists in 10 of 22 playoff games, including three of the past eight.
Vladimir Tarasenko OVER 3.5 SHOTS + BLOCKS – There aren't a lot of blocked shots on Tarasenko's resume – eight in the playoffs but none in the past six games – however he has been able to generate shots against the Bruins, including six shots in both Game Three and Four, the last two games that were played in St. Louis.
Torey Krug UNDER 0.5 ASSISTS – The Bruins' defense is depleted so they will be asking a lot of Krug but it's hard to count on an assist, even from someone as productive as Krug, when he has counted at least one assist in 10 of 22 playoff games.
David Pastrnak UNDER 0.5 GOALS – A tremendous player, and quite possibly the best goal-scorer in the series – it's between Pastrnak and Tarasenko – yet Pastrnak has two goals in the past 10 games. Can you really take the over with Game Six in St. Louis? The one positive for Pasta is that he has 15 shots on goal in the past three games.
RAPID FIRE
Alex Pietrangelo +0.5 shots + blocks vs. Patrice Bergeron – Some of this is merely that Pietrangelo gets contributions from both sides of this category as a shooter and shot blocker. He's playing a ton and has at least four combined shots plus blocks in four of the five games in the Stanley Cup Final.
Ryan O'Reilly +0.5 points vs. Brad Marchand – O'Reilly has six points in the Cup Final, giving him 20 points in 24 playoff games, including nine points in 12 home games in the postseason. Marchand has some advantages in production, but not by much – 21 points in 22 playoff games, including 12 points in 10 road games, but that includes two three-point games against Toronto. Since then, Marchand has six points in eight road games in the playoffs. All of this is to say that getting a half point on top of O'Reilly's production is the way to play this one in Game Six.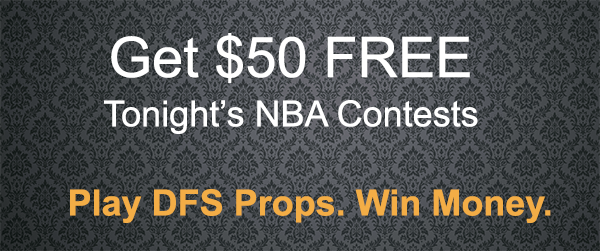 More Fantasy Hockey Analysis