The St. Louis Blues jumped out to a 2-0 lead in Game One of the Stanley Cup Final and were then shut down completely by the Bruins as Boston scored four straight goals to win by a 4-2 score. The Blues have to be better in Game Two if they are going to make a series out of this and that should bring better prop results for the team from the Show-Me state.
The Blues are missing a couple of solid depth contributors, with defenseman Vince Dunn still out of the lineup and rookie winger Robert Thomas looks like he's out for Game Two as well. Thomas did not return to action after he was flattened by Bruins defenseman Torey Krug in the third period of Game One, and his absence could open the door for Robby Fabbri to return to the St. Louis lineup.
No matter who is in the lineup, the Blues simply must be better – they can't get outshot 30-12 in the last two periods and expect to be competitive.
Can the Blues bring a better performance Wednesday night?
Some angles to consider before making your Stanley Cup Final Game Two prop picks.
Editor's Note: Our friends at Monkey Knife Fight have released the best, most fun, fastest growing DFS props game! It's super simple to play and win real money. Just choose your NBA, NHL or PGA game, and make your picks! Get a 100% instant deposit bonus up to $50 using promo code: BALLER. That's $50 for free - don't miss out!
ST. LOUIS-BOSTON
OVER/UNDERS
Colton Parayko OVER 3.5 SHOTS + BLOCKS – The Blues absolutely must be better in the second game of the series and if they are going to have success, they need a strong contribution from Parayko, who is averaging 2.4 shots on goal and 1.55 blocks per game. He has recorded four or more shots plus blocks in 10 of 20 playoff games but is more apt to cover easily in those games in which he gets to the over.
David Pastrnak UNDER 0.5 GOALS – It's tough to bank on any one scorer to bury a goal in a specific game – scoring is hard! – and that even goes for someone as gifted as Pasta. He has scored goals in five of 18 playoff games and has found the net once in the past six games.
Vladimir Tarasenko UNDER 0.5 GOALS – Again, it's very difficult to bank on any sniper to score in a particular game, and Tarasenko has found the net in eight of 20 playoff games.
Torey Krug OVER 3.5 SHOTS + BLOCKS – The helmetless warrior from Game One, Krug is a consistently productive blueliner, and has averaged a combined 3.67 shots plus blocks per game in the playoffs.
David Perron UNDER 0.5 GOALS – If it's difficult to take the over for Pastrnak or Tarasenko, two of the game's best snipers, it gets pretty easy to take Perron under a half goal. He's scored goals in just five of 20 playoff games.
Ryan O'Reilly OVER 0.5 ASSISTS – While picking goals can be a challenge, assists are more common so a little more reasonable to expect them to happen. In O'Reilly's case, he has assists in eight of 20 postseason contests, though he's picked up helpers in just one of the past five games. As a result, the Blues need their best center to chip in offensively in Game Two and he's probably due.
RAPID FIRE
Alex Pietrangelo +0.5 shots + blocks vs. Patrice Bergeron – As great as Bergeron is, and he has averaged 4.38 combined shots plus blocks per game in the postseason, Pietrangelo makes a big difference in this category because of his ability to block shots, averaging 4.95 shots plus blocks per game in the playoffs. As such, getting Pietrangelo plus the half, as an underdog, is the play to make.
David Pastrnak +0.5 points vs. Brad Marchand – Two wings on Boston's top line are both productive and Marchand is averaging 1.06 points per game in the playoffs. Pastrnak is averaging 0.83 points per game, which means getting him plus the half point is the way to go.
SHOTS ON GOAL
Patrice Bergeron, Brad Marchand and Vladimir Tarasenko OVER 10.5 SHOTS ON GOAL – Finding three skaters who consistently generate shots on goal and counting on them to combine for at least 11 is not easy. This trio, combined, has averaged 10.36 shots on goal per game in the playoffs, so this is counting a little bit more on an improved performance from Tarasenko, the Blues sniper who is putting up 3.3 per game.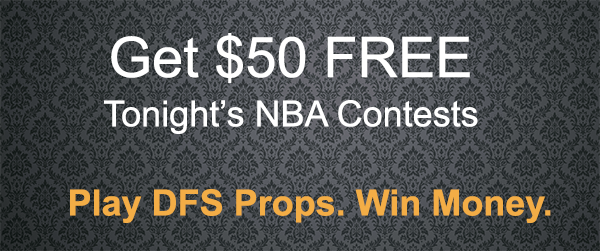 More Fantasy Hockey Analysis