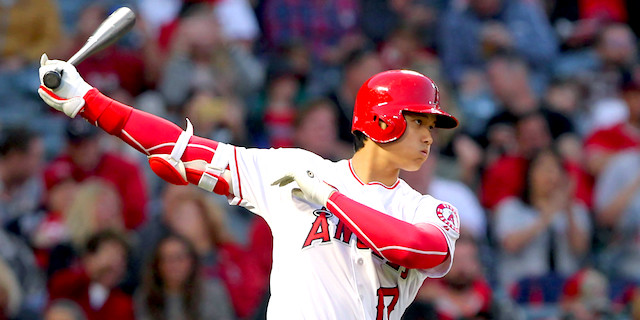 Welcome to the Thursday, June 6th edition of Daily Slivers of the Fantasy Soapbox.
Discussing baseball is as fun as the game itself. It has a way of bringing people together to share different opinions about the sport we all love. A similar action can be done with fantasy baseball where we not only discuss topics but also look to improve our teams as well as the teams of our fellow fantasy baseball enthusiasts. Everyone has their own perspectives which are not to be cast off as frivolous. They should be used as a method of expanding our own knowledge.
In this article, I review the previous day's boxscores and provide my opinion on a variety of topics. Some will be random, some will be fun, and some will be stat-driven. It's a soapbox so I may rant from time to time as well. So without any further delay, below are my thoughts on June 6th. Enjoy them. You can even respond with your own thoughts on Twitter @EllisCan2.
Editor's Note: Get any full-season MLB Premium Pass for 50% off. Exclusive access to our Draft Kit, premium rankings, projections, player outlooks, top sleepers, dynasty and prospect rankings, 15 in-season lineup tools, and over 200 days of expert DFS research.
Sign Up Now!
Daily Musings
Jon Duplantier. Great start vs LAD. (five IP, seven K, two ER). Travels to PHI (.240AVG vs righties)
Eloy Jimenez. 91mph avg exit velo. 31%K? 48%GB? 36%Chase? C'mon man. Get back to your game.
Back-to-back skills:

Shohei Ohtani, brought up yesterday. Ownership% didn't move. He hit fifth HR(second-straight day).
Yoan Moncada. second-straight HR game. Ranks ninth-overall in avg exit velo(93mph). Actually taking the bat off the shoulder this year (47%); will lead to good things.

Rule of threes:
Anibal Sanchez (seven K, one ER, 5.1IP). In 11 starts, he allowed more than three runs only twice. 6% fewer first-pitch strikes. 11% walk rate. Nasty!! Let's run it back! ChiSox again.
Jose Abreu w/AL-leading 52RBI; tied for AL extra-base-hit lead as well.
Dodgers Manager Dave Roberts says Smith will be sent back to Triple-A when Austin Barnes (four HR, 15RBI, two SB, .231AVG in 117AB) returns. Can Will Smith change his mind? (two HR, three RBI, one SB, .286AVG in 21AB). Probably not, but would help the catcher landscape.
Jose Ramirez. 2-for-4 w/three RBI, SB. Batting .134 vs. Four-seamers. That can't continue. I'm still buying low, even if the All-Star break is when things click.
Always take time for Jorge Polanco. 19.5-degree LA. & 48.6%FB rate (10% increase from 2018) suit Polanco quite well. Leads Twins w/.339AVG & 32 extra-base hits(tied for AL lead w/Jose Abreu).
Cesar Hernandez is primary beneficiary of Andrew McCutchen's lost season. He'll bat leadoff. 6.8%BB, 13%K. Runs will come, probably not SB, cause Gabe Kepler doesn't like to run.
Wil Myers. Crowd goes wild for power & speed. (seven SB/11HR). Nothin' but crickets for batting average (.234)
Atlanta Braves RBI leader. Impressive. No, not Austin Riley. It's not Ronald Acuna or Ozzie Albies. Freddie Freeman!!!! Damn, he is so good, but no. We're talking about Dansby Swanson w/13HR, 43RBI & .270AVG. Super Sexy!
Michael Conforto still productive despite average stat line: 31R, 11HR, 28RBI, .251/.381/.497 slash. 23.5% chase rate (career low). 15.5%BB (top-10 in majors). Buy low time.
Even the Marlins know how to ruin a welcome-home party. Jimmy Nelson smacked for four ER, three IP, three BB.
Rafael Devers, you sly dog. You making these people look-a-fool w/HR(nine) & SB(eight).
Chris Sale. CGSO. 12K. 2.61ERA w/68K in last 41.1IP. Any Sale fantasy hypochondriacs left? I didn't think so. You've moved onto other fantasy ailments.
I see we've raised Ramon Laureano's ownership to 20%. It was back-to-back HR yesterday. Today back to-back SB(six). Keep stoking the fire.
Mallex Smith goes off. Looking at his faithful followers, it is now 47%, from 30% (28 May) when we began consistently commenting on him. What did you miss during that time? four XBH, eight RBI, three SB, .324AVG. Stop wasting his talents.
"Never too old to get your butt whooped." My old man was fond of that saying. Seems like the Cubs like it too. German Marquez might not be able to sit for a few days after that one (5.1IP, eight ER, five K). Cubs again in COL. My advice: Don't put your hand back there or it will swell up too.
Performance of a few recent call-ups.
AL RoY Campaign - Not as exciting as NL
Enjoy the Thursday games.
More Fantasy Baseball Analysis