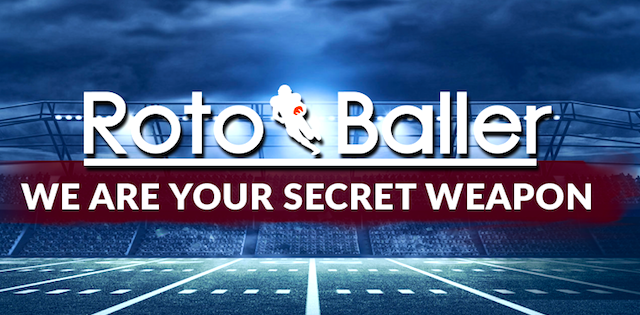 Now that we know who was drafted where, it's time to start analyzing what those picks mean. That analysis can come in the form of some of the positive looks at players and situations that we'll be publishing here at RotoBaller, but it's also useful sometimes to look at players who might not live up to their hype.
In fantasy basketball, rookies are already a risk, so avoiding the really risky ones is a good strategy to make sure you don't end up behind the competition. That can especially be true in dynasty leagues, where spending an early pick in a rookie draft on a risky player can set you back big time.
Below, you'll find the five players that I see as most likely to be busts from the first round of the 2019 NBA Draft.
Featured Promo: Get any full-season NBA Premium Pass for 50% off. Win big with our exclusive DFS lineup tools, matchup rating projections, powerful Research Station, Lineup Optimizer, daily DFS lineup picks/cheat sheets and more!
Sign Up Now!
I did not like what Atlanta did on Thursday. They traded up to four, but took De'Andre Hunter there instead of Jarrett Culver, and then they used the 10th pick to grab Duke's Cam Reddish.
As will be a trend in this article, Reddish's lone college season was a disappointment, and his lack of production presents a lot of question marks heading into his rookie season. Reddish shot just 35.6 percent from the field. He had one of Duke's worst rebounding rates, was behind the team's three other star Freshmen -- Zion Williamson, R.J. Barrett, and Tre Jones -- in assist rate, and had a box plus-minus that was the worst of any of Duke's players who played at least 500 minutes. Reddish faded into the background with the Blue Devils.
At this point, Reddish is basically an inaccurate volume shooter with the skills to create his own shot. I'd like to see him get more aggressive defensively and more involved in the passing game, but who know if that'll happen, because the first thing Reddish has to fix is his shot and his finishing ability. Those are tough things to fix, and we've seen a lot of wings wash out of the league because they haven't been able to fix those things. Reddish is an intriguing pick for Atlanta and can be used as a secondary creator beside Trae Young, but without improvements in his shot, defenses will sag off of him, negating the advantage of using him as a ball-handling wing.
I don't hate choosing Cameron Johnson in the draft if you chose him somewhere around the end of the first round, but the Suns reached big time by making him a lottery choice.
First, the pros. Johnson has good size -- 6'8'' -- and is a very good shooter, connecting on 45.7 percent of his 5.8 three-point attempts per game last year. He scored in the 97th percentile on spot ups last year, and he was also a strong scorer off cuts and screens as well.
But Johnson was also a fifth-year senior who is older than Devin Booker, and his age means that a lot of his cons might be things that he'll struggle to correct at this point in his career. Johnson's far less dangerous when he has to put the ball on the floor, which means his offensive role is likely just to be an off-guard. The Suns already have that in Devin Booker, unless they plan to use Booker at the one on a full-time basis, a move that feels like it isn't the best thing this team could do.
Johnson is also not the defender that you'd guess he might be based on his size, and that makes me worry that he'll struggle to stay on the floor. If he's a three-point shooter who can't drive the ball and doesn't give you much defensively, can he maintain a role on an NBA team?
Let's see how Heat fan and NBA writer Nekias Duncan reacted to the moment Herro was picked:
and then
and then
I think this is all pretty indicative of how I feel about the Heat picking Herro here, which is that they spent the 13th pick on a shooter who'll always be a big question mark on the other end of the court, which means he's basically got to nail the shooting part of things if he wants to be an effective NBA player.
The problem is that Herro shot just 35.5 percent from three on 6.3 three-point attempts per game last year, and he only scored in the 70th percentile nationally on a per possession basis on spot up attempts. That number isn't bad, but compare it to some of the other notable shooters from this class -- Cameron Johnson's 97th percentile, Nickeil Alexander-Walker's 82nd percentile -- and you leave a little disappointed.
Herro's free throw percentage of 93.5 percent and his shot form do suggest that he should be more consistent from deep moving forward, but even then, the other parts of his game don't project to improve enough for me to trust Herro's NBA future.
Darius Bazley - SF - Oklahoma City Thunder
Bazley's a risk because we just don't know what Bazley is at this point. Bazley chose to bypass college and train on his own last year, but ever since the NBA banned players from going right to the NBA from high school, the list of players who did something else other than college isn't a huge list of successes. Last year, Mitchell Robinson showed that he might be changing that, but names like Emmanuel Mudiay, Ricky Ledo, and Jeremy Tyler don't inspire much confidence in this kind of a decision.
One of the toughest things about analyzing Bazley is that we don't have a ton of tape on him, and what we do have is basically just highlight reels from high school. Because of this, it's hard to know what he does well and doesn't do well. From what I've seen, he can put the ball on the floor, drive, and finish, but he's also a small forward who can't really shoot consistently and is going to need a lot of work on the defensive end to be a competent defender. That leaves me wondering a lot about what his NBA role will be. The Thunder don't need him to be an initiator, and while I guess they could use him as someone who gets the ball kicked out to him to the drive with, him developing a jumper is what will help him stick around the league. Can he do it?
Nassir Little - SF - Portland Trail Blazers
College production is an important part of the evaluation process, which is why Nassir Little went from a potential top-10 pick before his college season to being the 25th pick in the actual draft. That's a pretty big fall. Let's look at how it happened.
In his one season at North Carolina, Little played 18.2 minutes per game, averaging 9.8 points on 47.8 percent shooting while hitting 26.9 percent of his threes. He also had 4.6 rebounds and 0.7 assists per contest. Of players to play at least 100 minutes, Little was ninth on his UNC team in box plus/minus. A promising high schooler, Little's college career had him looking like a guy who was out of place, someone who wasn't contributing much offensively or defensively.
Little fits into that mold of forwards who had the ball in their hands a lot in high school and needed to develop a jumper in college, but then failed to do that. Portland isn't a team that needs to give Little the ball; for him to succeed beside Damian Lillard and C.J. McCollum, he'll need to develop into someone who can play more off the ball.
Little bulked up last year, which means he should be able to get in the paint and muck it up with bigger players more, so maybe we see Portland use him as the four some? But then comes the question of how effective can he score in that position? What's the spacing like with him on the floor? Will he move the ball around, or is Little going to be a black hole offensively? All these questions contribute to why I see him as one of the biggest risks from this year's first round. Guys who don't improve from high school to college and have this many question marks tend to not do so well in the NBA.
More Fantasy Basketball Analysis