Fantasy Baseball Player News
Fantasy Baseball Analysis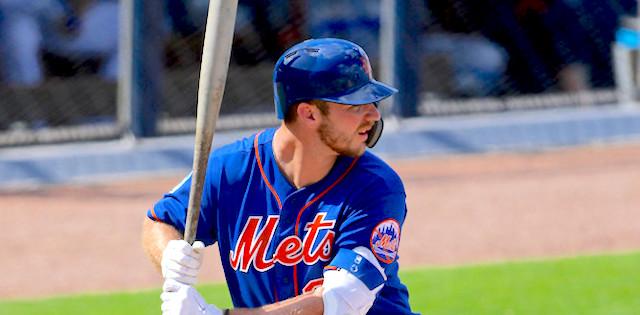 Daily Slivers of the Fantasy Soapbox - Yesterday's Recap
Welcome to the Thursday, July 18th edition of Daily Slivers of the Fantasy Soapbox. Discussing baseball is as fun as the game itself. It has a way of bringing people together to share different opinions about the sport we all love. A similar action can be done with fantasy baseball where we not only discuss... Read More
---
Looking Ahead - Prospects to Add for Dynasty Rebuilds
In the world of fantasy baseball, the All-Star break should be a time for reflection. A time for reflection and a time for honesty, as you sit in judgment on what is the best direction that your fake team should take. For those in redraft leagues, these decisions are all about the now. What, if... Read More
---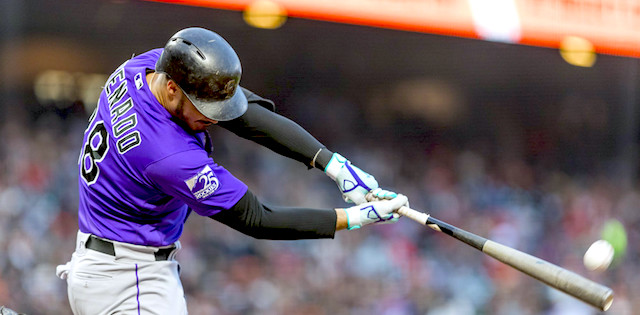 Rest-of-Season Third Base Rankings (Midseason Update)
The All-Star break has come and gone, as we now find ourselves on the downward portion of this roller-coaster ride. As we race towards the finish line, we here at RotoBaller felt it best to equip you for the journey ahead with a second-half, Rest-of-Season update of our mixed rankings analysis. RotoBaller writers Nick Mariano,... Read More
---
Contact Rate Risers and Fallers for Week 16 - Buy or Sell?
Welcome to Contact Rate Risers and Fallers for Week 16! Our premium tools allow us to get out ahead of trends in player performance, including contact rate. Every Wednesday, we'll be looking at some players that have seen an increase in contact rate and some that have seen it decline. Contact rate can foretell a... Read More
---
Champ or Chump: Lourdes Gurriel Jr. and Lorenzo Cain
The trade deadline is rapidly approaching, both for real MLB clubs and most fantasy rosters. At this point, it can be a good idea to take a deep breath and assess what you currently have on your roster and what you might need to pursue your goals. Part of this process is evaluating whether the... Read More
---
Digger Deeper: AL-Only Waiver Wire Report for Week 16 (Triple-A Edition)
very week in baseball, a significant player will hit the disabled list, slip into a slump, or get traded out of a good spot. How fantasy owners adapt to these situations can make or break the season as a whole. One lousy add might not hurt the long-term standing of a team, but failing to... Read More
---
Week 16 Starts & Sits - All Starting Pitcher Matchups
With the All-Star week in our rearview mirror, we as fantasy owners are now on a nonstop train towards late September's championship weeks. We here at RotoBaller offer our analysis and dynamic pitching scores for each matchup to frame your start/sit decisions and get you on top of that podium. In case you missed it,... Read More
---
MLB Closers and Saves: Fantasy Baseball Depth Charts
Saves are an important component for many fantasy baseball leagues. Closers are one of the most volatile positions in fantasy baseball, and one of the highest turnover positions in MLB. Each year, closers drop like flies and many MLB teams make in-season changes due to injuries or poor performance. Stay on top of all closer depth... Read More
---
Rest-of-Season Relief Pitcher Rankings (Midseason Update)
The trade deadline approaches and bullpen speculation is running rampant, with the battle for saves likely deciding which spot on the podium you'll stand on. We here at RotoBaller want to give you the inside track for a successful second half with a Rest-of-Season update of our mixed rankings analysis. RotoBaller writers Nick Mariano, Pierre... Read More
---
Power Hitting Risers & Fallers for Week 16 - Buy or Sell?
Welcome to the All-Star Break edition of Power Hitting Risers & Fallers. All stats are full season through Monday, July 15 (unless otherwise noted). It's only been a few days since the All-Star Break concluded, but some hitters have already heated up. Others were starting before the hiatus and have continued to. And some have... Read More
---