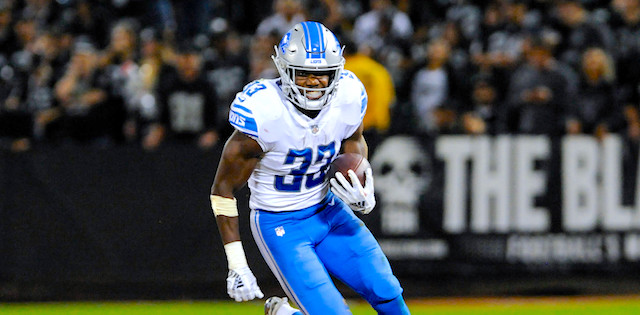 After an unprecedented year for rookie running backs, lightning will not strike twice. The rooks will have a big regression and veterans will retain their position at the top of the heap in fantasy football.
Typically, when one analyzes the fantasy football field, rookies are viewed like the shrimp at an all you can eat buffet. It may look good, but can you trust that it won't make you sick. After last year, however: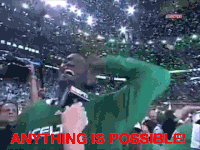 Editor's Note: Get any rest-of-season NFL Premium Pass for 50% off. Our exclusive DFS Tools, Lineup Optimizer and Premium DFS Research through the Super Bowl.
Sign Up Now!
Rookie Repeat?
Alvin Kamara, Kareem Hunt, Leonard Fournette and Christian McCaffery finished in the top ten for running backs. Those four guys finished with 1,000 scrimmage yards and 200 PPR fantasy points. It is only the second time as far as my fading memory can go--and my research will take me--that such a feat has ever happened.
The rookie run doesn't stop there, however. Dalvin Cook more than likely would have finished with that elite group had he not blown out his knee. Samaje Perine, Tarik Cohen, Jamaal Williams, Aaron Jones, Wayne Gallman, Marlon Mack, Elijah McGuire, and Chris Carson all played significant roles on someone's fantasy team. We haven't seen young guns ride into town with this type of swag since Emilio Estevez and company went after the Murphy gang.
That's 13 running backs who took enough snaps, and carried or caught the ball enough times to not only warrant an add on your roster, but a start as well. THIRTEEN. As Kevin Garnett put it, anything is possible, but the chances of that happening two years in a row are as likely as the Bills making the playoffs. (Sorry, Buffalo.)
This year's rookie crop already lost one of fantasy's main targets. Derrius Guice had all the makings of a guy who could have broken through the top ten. As it stands, however, the only rookie you can truly trust to come close to the numbers those top rookies earned last season is Saquon Barkley.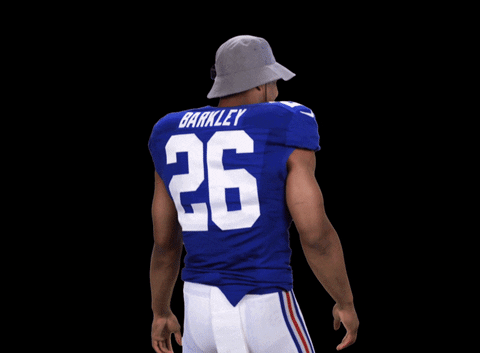 Now don't get me wrong, Barkley is going to have a year. He is a three-down back who can break it on any play both in the passing game and the running game. New York's head coach Pat Shurmur was the offensive coordinator in Minnesota last season and actually was able to turn three running backs into fantasy assets, including rookie Cook before his injury.
What other rookies can you trust, though?
Rashaad Penny was a first-round draft pick. Yet Penny will start the season behind 2017 seventh-round pick, Carson, who has thoroughly outplayed Penny. Before the San Diego State rookie broke his finger, there were already questions about his pass-blocking, and when you add that to an already leaky Seahawk offensive line, it will be hard for him to create enough separation to install confidence for an early draft pick. That's not to mention the 16-pound weight gain...yikes.
Carson, on the other hand, emerged from a cloudy backfield last season to average 4.2 yards per carry. Despite Penny being the preferred back, Carson has left really no doubt with an impressive camp and the trust of the coaching staff and front office.
With Rex Burkhead, James White and Jeremy Hill all vying for playing time, and Bill Belichick's affinity for driving fantasy football owners insane, Michel was already climbing uphill for fantasy value, despite being drafted in the second round.
Michel didn't even get a chance to show off the goods, however. A knee injury sidelined him in early August, and it's very uncertain whether or not he'll be able to return for the season opener. If that's the case, it might be very hard to fight through for playing time. Especially if Burkhead is able to establish himself. It was Burkhead who came on strong at the end of last season, scoring five touchdowns in four weeks. White has secured the third-down role, and Hill could possibly take on goal line work.
Whatever the case may be, can you really trust Michel when he'll be starting behind everyone else with a coach who has never been a friend to the fantasy community?
Chubb was also a second-round draft pick, but has really failed to make any headway against Hyde for the lead back role. Johnson is an established pass-catcher, which has never been a strength of Chubb. Hyde has a recent track record that only proves why Cleveland signed him in the off-season.
In 2017, Hyde finished in the top-12 and top-15 in 2016. In each of those two seasons, he rushed for over 1,150 total yards and eight touchdowns. In an offense that needs consistency and veteran leadership, it is Hyde's job to lose.
Four running backs. Three veterans with varying degrees of success. A second-round pick that will battle for carries. A coach from the Belichick coaching tree? No thanks.
Poor Ronald Jones. pic.twitter.com/mt2q7e3l1r

— Moo (@Moo12152) August 31, 2018
Ronald Jones' experience has been just that. Through the entire preseason, Jones had just 22 yards rushing on 28 carries. Despite Tampa Bay investing a second on Jones, Peyton Barber is the starter.
By no means am I saying stay away from rookie running backs altogether. This is more of a cautionary tale. Last year was an aberration, a glitch in the matrix.
Every rookie player mentioned is worth a pick. Especially with running backs, the threat of injury is there on every down. Sometimes, as we saw with Jerick McKinnon a season-ending injury happens when you least expect it. For Jones, is it possible he gets a shot with the first round line and excels. Sure...but can you risk it.
The rookies mentioned--outside of Barkley--should not be touched until the second half of your draft and shouldn't be counted on as starters right away. That is not a knock on that group, but rather years of statistics that show rookies need some time.
Sometimes, older is just better.
More Fantasy Football Draft Strategy