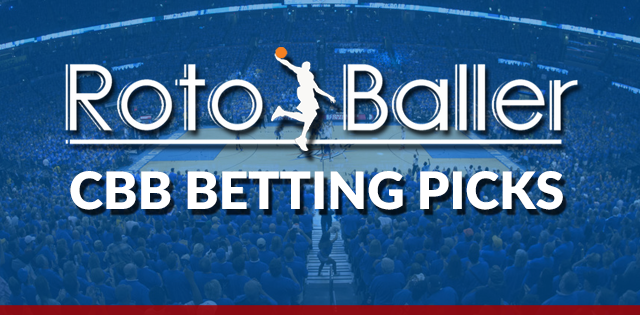 In this article every week, we'll be reviewing some of the top college basketball games of the day to see how we can beat Vegas.  Today's full slate of games includes a long-time coach going up against his alma mater, a talented team trying to overcome a rough start to the year, and several young teams that are still trying to prove their strong early records reflect the talent of their team.
With conference play approaching, teams are beginning to separate themselves as contenders from the pretenders. As the schedules get more difficult for Power Five conference teams, we will begin to know whether a team like Arkansas is worth their weight in gold or is simply the beneficiary of a lackluster schedule.
Here are some of the top college basketball expert betting picks for Saturday, December 7. Let me know your thoughts, and follow me on Twitter @fredetterline.
Oakland (5-4) @ Bowling Green (6-2) - 4:00 pm
The Oakland Grizzlies experienced a tumultuous offseason as they lost six players to transfer and brought in ten new players for the 2019-2020 season. The offense has been reliant on star Xavier Hill-Mais to generate opportunities and has struggled to an average of 64.2 points per game. The Bowling Green Falcons entered the year with considerable hype, expected to contend for the Metro-Atlantic Conference (MAC) title.
With resume-bolstering wins over Western Kentucky and Cincinnati already in their back pocket, the Falcons will need to avoid a bad loss to keep their tournament at-large hopes alive. The Bowling Green offense has been efficient and should take care of the Grizzlies at home on Star Wars night at the Stroh Center.
Pick: Bowling Green -7
Davidson (3-5) @ Northeastern (5-4) - 4:00 pm
Davidson's lackluster start to the season has been nothing short of an unmitigated disaster. The team sputtered out of the start, including an inexcusable loss to Charlotte. The Wildcats were picked to finish second in the Atlantic-10 conference (A-10) this preseason, largely due to the return of 2018-2019 A-10 player of the year Jon Axel Gudmundsson and his fellow star guard Kellan Grady. Despite the slow start, the Wildcats have been battle-tested in the early going with losses to Auburn and Marquette.
A number to keep your eye on is the Davidson 3-point shooting percentage of 33.2% - a number that is overdue for positive regression on a roster full of competent shooters. Coach Bob McKillop, who is in his 30th year at the helm for Davidson, has considerable talent on offense but will have his hands full trying to stop Northeastern Huskies' guard Jordan Roland. Roland rarely leaves the floor, playing 37 minutes per game, and has been money from the floor, shooting 55% from the field and 47% from 3-point range. If Gudmundsson can contain Roland, the Wildcats should be able to take a significant step towards turning their season around.
Pick: Davidson -1
Arkansas (8-0) @ Western Kentucky (6-3) - 7:30 pm
To the casual viewer, coach Eric Musselman has overseen an incredible turnaround with his team winning their first eight contests. Looking a bit deeper, the Razorbacks have been the beneficiaries of a soft schedule, which is ranked by renowned basketball statistician Ken Pomeroy (KenPom) as the 277th schedule out of the 353 NCAA Division-1 programs. Western Kentucky, which has won the past three matchups between these teams, comes into this matchup on a two-game losing streak, both to respectable programs in Louisville and last year's Horizon League champion Wright State.
The Hilltoppers are led by coach Rick Stansbury and his star sophomore center Charles Bassey, who leads the team in scoring and rebounding. Bassey was considered a consensus to-10 recruit in the class of 2018 who shocked many recruiting pundits when he selected Western Kentucky while holding offers to nearly every college basketball program in the country. Arkansas' roster as currently constructed does not match up well, having lost star center Daniel Gafford to the NBA in the offseason, and will struggle to contain Bassey. An interesting note to add is that Western Kentucky has made a 3-point shot in 1,1019 consecutive games, which ranks fourth all-time.
Pick: Western Kentucky +1.5
Marist (1-4) @ Navy (4-4)
The Marist Red Foxes travel to Annapolis, Maryland, to take on the Navy Midshipmen for the first time in program history. New coach John Dunne joins the Red Foxes after a 14-year stint at Metro Atlantic Athletic Conference (MAAC) rival Saint Peter's and immediately had to overhaul the roster with only three returnees. The team is still learning to play with each other but has found itself competing late in games despite the poor record.
Luckily, today they travel to Annapolis, where Navy head coach Ed DeChellis likes to operate his offense at a slow and methodical pace, partially due to the lack of consistent and capable shooters on the roster. This game is the last game before final exams for Navy, which might make some question whether the players will be fully focused on the game or if their studies could interfere and sidetrack their performance.
Pick: Marist +9/Over 109 total points
Thanks for reading, and remember to gamble responsibly.
More Fantasy Basketball Analysis