As fantasy football gets bigger, and access to information comes easier, sometimes you have to zig when everyone else zags. When you combine the depth at running back, and the level of success of the top wide receivers, 2018 is a prime year for the "Zero RB" strategy.
They might say you need to take a running back early. They will tell you wait on wide receivers, tight ends and quarterbacks.
Stop The Slander!
Editor's Note: Get any rest-of-season NFL Premium Pass for 50% off. Our exclusive DFS Tools, Lineup Optimizer and Premium DFS Research through the Super Bowl.
Sign Up Now!
Zero RB Gameplan
It has long been the accepted strategy to go running back early. In 2018, players like David Johnson, Todd Gurley and Le'Veon Bell will top everyone's draft board. And why not? It's almost impossible for a wide receiver to rack up 2,000 yards the way Gurley did last season. Even as offenses evolve, and rule changes favor quarterbacks and wide receivers and more and more teams shift to more pass-oriented offenses, it is running backs who end up at the top of the fantasy leaderboard annually. Here's where it gets tricky, however.
The chances of the running back you take in the first round finishing near that same position are--how to put this delicately--bad. Really bad. Last year, David Johnson's season was lost to injury. In 2016, Todd Gurley was Jeff Fishered to RB20. In 2015, only one of the first 10 running backs selected finished either equal or better than his preseason ADP. At the same time, Antonio Brown has finished second, first, first, first, and third over the last five years. Since 2013, Brown has amassed over 1,200 yards and eight or more touchdowns each year. He's had 1,400 yards in four of those seasons, and 14 touchdowns in three of those seasons.
Round 1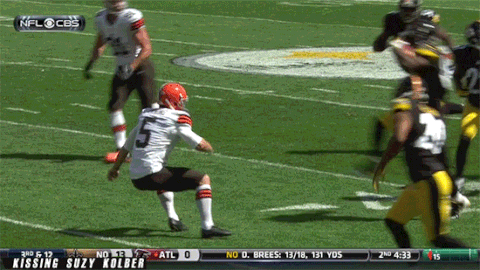 Fantasy drafts are about limiting your risks. The stats show there is no single more consistent fantasy player than Antonio Brown. With consistency like that, could you take him number one? Why not. Could you take him 2-5? Absolutely. Once you head into the latter half of the draft, the option of going Zero RB get much easier.
Julio Jones has over 1,400 receiving yards in four straight seasons. Before getting hurt last season, Odell Beckham had more than 1,300 receiving yards his first three seasons in the league. DeAndre Hopkins accounted for 38.5 percent of the Texans' first down conversions through the air. In two seasons, Michael Thomas has totaled 196 receptions for 2,382 yards and 14 touchdowns. (Can you trust any of the running backs in the top half of the draft to give you that type of production. Each one has their question marks.)
If you can get any one of those players, you have a better chance of securing a first-round ADP result than taking a running back position that has provided iffy results.
While it may seem like--because of the game style--wide receivers are deep and you can wait on a player, only 15 players finished with 1,000 or more receiving yards last season. That's the lowest total since 2003. There is a much more consistent top, and a clear fall off after at the wide receiver position.
Round 2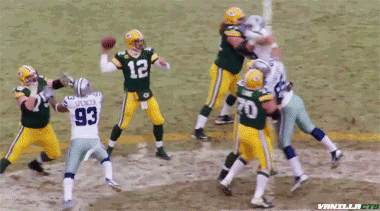 In round two, if you're at the backend of the draft, you will most likely grab one of the other top wide receivers, giving yourself a clear advantage in that department. In mock drafts, I was able to get some combination of Jones, Beckham, Thomas, Keenan Allen, AJ Green or Davante Adams. Those are all players--barring injury--who can and should--as history has proven--either equal or surpass their ADP.
Round 3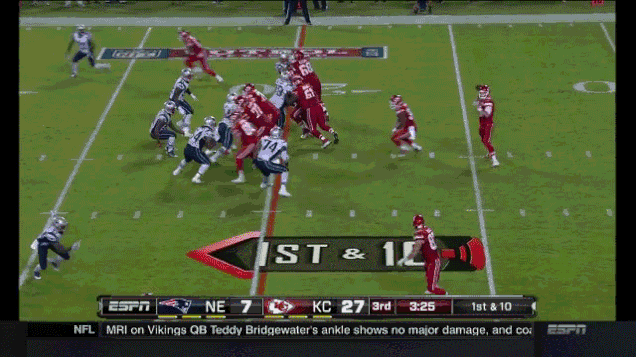 For those drafting in the early spots, it's still possible you might get one of the receivers mentioned above. Running backs have a tendency to go early. In a RotoBaller PPR draft I did earlier this summer, 16 running backs went in the first two rounds. Rob Gronkowski or Travis Kelce should be available either before or after the turn. Now you have more than likely secured the top players for both your WR1, WR2 and TE1 categories.
In an arena where you try and separate yourself from your competitors through the draft, you have done that in three of the seven major categories.
For those at the back end of the draft, Kelce may still be there. If not, consistent players like Larry Fitzgerald (finished in the top ten the last three years) and Jarvis Landry (finished fourth last season, 10th and 13th the two seasons before) should be there. Or...you can solidify another position and go get Aaron Rodgers.
Round 4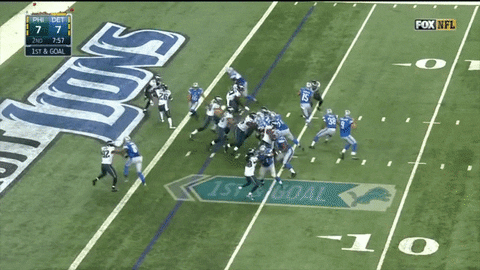 One player I am absolutely keying on in the fourth round in a Zero RB strategy is Golden Tate. In June, Kyle Richardson floated the idea of Tate being a WR1 and dropped this jewel:
Since joining the Detroit Lions in 2014, Tate has averaged 93 receptions for 1,056 yards per season. During that same time, he has racked up the sixth-most receptions in the NFL with 372. Only Larry Fitzgerald, Demaryius Thomas, Jarvis Landry, Julio Jones and Antonio Brown have more. Those numbers have been good enough for one WR1 and three WR2 finishes.
If Tate is gone, how about Josh Gordon. He's pretty good.
Round 5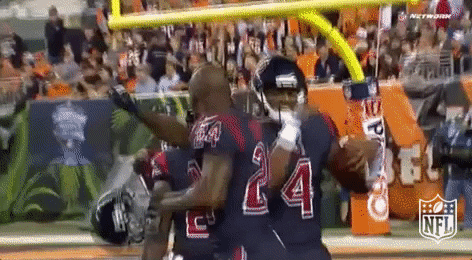 If you are coming around the turn and you've already secured a tight end, then it might be time to go quarterback shopping. Russell Wilson and Deshaun Watson are two names that could work at this position.
If you are in the back half, Greg Olsen is going to beast this season. Olsen averaged 80 catches and over 1,000 yards from 2014-16. After an injury-plagued, 2017, I expect Cam Newton to rely on Olsen a lot. Devin Funchess has only spent half a season as the number one receiver, DJ Moore will take some time to adapt and Christian McCaffrey can only do so much.
The Running Backs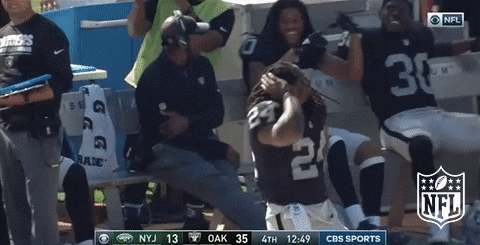 Thanks to some injuries and undervalued players, there is a lot to choose from. The first one that jumps out is Duke Johnson. I have sung his praises before, but it bears repeating, Duke Johnson will be a Top Ten running back when the season is over.
Johnson has the most receptions of any running back over the last three seasons. He is on a team that will be playing from behind for the majority of the season. The Browns new starting quarterback has been known to favor receivers coming out of the backfield. Should Gordon return with little drop off, combined with Landry, there may be open green for Johnson to run free.
Thanks to a suspension and Alvin Kamara, Mark Ingram could be a huge pickup for Zero RB strategists. In nine of Sean Payton's 11 seasons in New Orleans, the Saints have ranked in the Top 10 in rushing touchdowns.
Other running backs who are available in the mid-to-late rounds; Marshawn Lynch, Peyton Barber, Isaiah Crowell, Sony Michel, Chris Carson, Ronald Jones and Rashaad Penny. That is not to mention pass catchers like Theo Riddick, Buck Allen and Chris Thompson.
One more stat to leave you with: 11 of last year's top-25 running backs were drafted in the fifth round or later. Players like Alex Collins, Allen and Jerick McKinnon weren't drafted at all.
There is plenty of fantasy football gold out there. Sometimes it's easier to find the treasure, when everyone else is looking in a different direction.
More Draft Prep and Analysis