Despite a three-year career with fantasy football production rarely seen, Cleveland Browns running back Duke Johnson continues to be someone overlooked heading into the 2018 season. Stop The Slander!  Johnson will be RB1 once again.
There is obviously a lot of uncertainty in Cleveland this season, and only a small fraction of that has to do with the running back position. The Browns have gone 1-31 the last two seasons, having not won a game since Christmas Eve of 2016. Cleveland will start the season with its sixth starting quarterback during that time period. The most consistent piece of the Browns was their starting left tackle, Joe Thomas, who has left the trenches for the broadcast booth.
To put it bluntly, Cleveland has been a dumpster fire since returning to the NFL in 1999.
Editor's Note: Get any full-season NFL Premium Pass for 50% off. Our exclusive In-Season Lineup Tools, Lineup Optimizer and over 150 days of Premium DFS Research.
Sign Up Now!
Don't Hate, Celebrate!
Having said that, there is optimism in 2018--by Cleveland standards.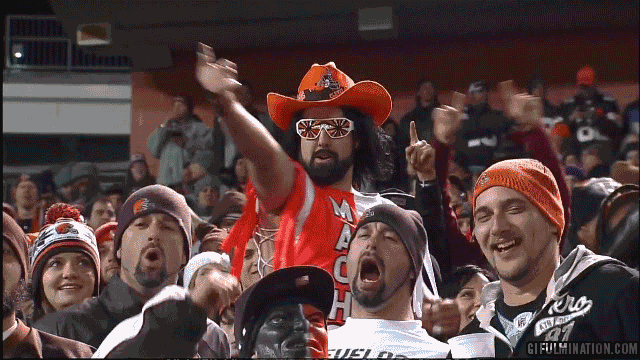 In fantasy football, however, there is plenty to be excited about down on Lake Erie. Outside of possibly Josh Gordon, the man leading the charge is Johnson.
Last year, Johnson finished 11th at running back in PPR scoring. It was his third straight year in the top 30. Only nine other running backs have accomplished such a feat. Last year was a breakout season for the University of Miami product. Among running backs, he ranked fourth with 93 targets, hauling in 74 grabs and seven combined touchdowns and 1,024 yards from scrimmage. Despite playing mainly a pass-catching role, it was Johnson who took the majority of the snaps for the Browns. He also finished 38th in the league in touches.
While the touches can be improved upon, it didn't hamper his ability to score in bunches. Johnson scored 1.39 fantasy points per touch. The third-best mark in football last season.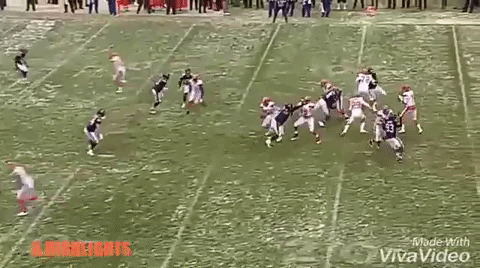 The Browns made some changes to the offense this season, but it should do more to help Johnson's productivity than harm.
First, the additions of Carlos Hyde and Nick Chubb should affect Johnson minimally. Hyde was brought in to fill Isaiah Crowell's former role as the thunder to Johnson's lightning.
Hyde finished eighth last year in PPR leagues. Much of that had to do with a huge jump in the passing game. His increase in activity in the passing game might have something to do with the 49ers going 1-10 through the first two-thirds of the season. Hyde caught as many balls in 2017 as he did in his first three years in the league combined.
Chubb, on the other hand, has been consistently referred to as a road-grader. His prolific career at Georgia, more a testament to his ability to run the ball, rather than his threat as a pass-catcher. In fact, his role in Cleveland is eerily similar to his role in Georgia. Johnson playing the Sony Michel role and Chubb playing himself with an assist from Hyde.
Needless to say, Johnsons's role seems safe.
The Browns also brought in Todd Haley to run the offense. Haley's offenses have ranked in the top half of the league in overall passing rate in eight of his 11 seasons. And that was with good teams. With Cleveland expected to play from behind for the majority of the year, that should do nothing but provide more opportunity for Johnson.
Finally, there's the quarterback duel between Tyrod Taylor and Baker Mayfield. So far this preseason, Hue Jackson has stated Taylor is the starting quarterback. Taylor has targeted running backs on 22.7 percent of his attempts. That is the fourth highest share since Pro Football Focus started recording the data in 2007. In 3 seasons with Taylor as his QB, LeSean McCoy averaged 47 receptions on 61 targets for 451 receiving yards.
Should Taylor lose his role to Mayfield, it should again serve Johnson well. Rookie quarterbacks have long been perceived to favor running backs and tight ends. Mayfield, his last year at Oklahoma threw the ball all over the place. Three of the top seven pass-catchers were running backs.
Having said all that, someone explain how Johnson is being drafted in the 9/10-round range. How is it possible that someone who finished as RB11 is currently being drafted at RB39?  This goes beyond disrespect. The fact Johnson is being drafted behind 38 other backs including players like Marshawn Lynch and Kenyan Drake is lunacy.
Stop the Slander!
In 2017, Johnson led the Browns in receptions and targets. He doubled fellow running back, Isaiah Crowell in both categories. If we follow those patterns, and Haley's penchant for throwing the ball, combined with Taylor's preference to target running backs, not only could Johnson see more looks, it's highly possible he could break 90 receptions.
So while you guys continue to look in every direction but Duke's, he'll continue to do what he's done his entire career; perform at a high level and reward fantasy owners. While Cleveland continues to try and figure things out, Duke Johnson is no mistake on the lake. In fact, the only mistake would be not jumping on him with his current ADP.
More 2018 Fantasy Football & ADP Analysis