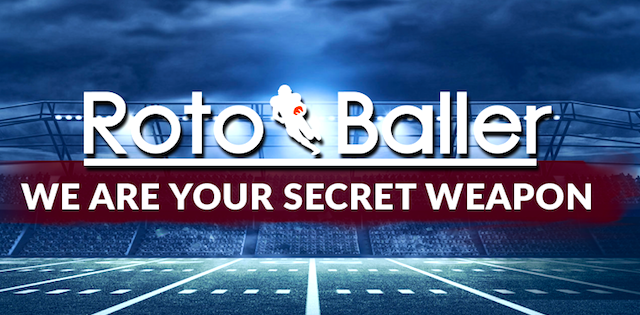 Last year around this time I wrote some words about Dakota Hudson and how he could be a stud in 2018 — but as a reliever, not a starter, which had been his role in the minors to that point.
From last March at Rotographs: "And for me, Dakota Hudson has immense potential as a high-leverage reliever. He doesn't miss a ton of bats as a starter but he has a great fastball-slider combo and outstanding ground-ball numbers."
The goal of today's piece is to replicate that successful crystal ball moment and look at eight rookie pitchers that could be studs out of the bullpen in 2019 for a low cost and/or snapped off the waiver wire. And it doesn't mean they can't return to the starting role down the line, just as Hudson may for the coming season. Here are some starting pitcher prospects that could see success as relievers in the near future.
Featured Promo: Get any full-season MLB and DFS Premium Pass for 50% off. Exclusive access to our Team Sync platform, Premium articles, daily Matchup Rating projections, 15 lineup tools, DFS cheat sheets, Research Stations, Lineup Optimizers and much more!
Go Premium, Win More!
I've been a fan of Gallen for a while now and he comes from the same organization as Hudson (St. Louis) although a trade landed him in Miami last year. He was a stud at the Triple-A level in 2018, striking out 136 batters in 133.1 innings but his modest stuff will land him in the No. 4/5 slot of a big league rotation. A move to the 'pen, though, could better match his skillset.
He has above-average control and his cutter is his best pitch. This would allow him to come into games, work quickly with his funky delivery and focus on putting the ball in play. I'm no baseball coach but incorporating his legs more into his delivery could also help him tap into some added velocity.
Tinoco is an imposing man on the mound and has moved from the tall, skinny teenager I remember from the Jays system to looking more like Albert Pujols on the mound. Filling out his body has also robbed the young Rockies starter of athleticism and he struggles to consistently repeat his delivery and doesn't finish his arm action, leading to balls up in the zone. That, in turn, has resulted in home-run issues. A move to the bullpen could help Tinoco narrow his focus over one to two innings rather than five or six, which could help him realize some of this potential. It would also allow him to trim his four-pitch repertoire and perhaps see improvements on the remaining offerings.
Deivi Garcia, RHP, Yankees
Now let's get really crazy here and pick a 19-year-old hurler. The Yankees have a number of starting pitching prospects and the money to buy veteran replacements at a moment's notice so the bullpen might be the best way for Garcia to get his feet wet in the Majors. And his smallish frame does create some durability concerns. He already reached Double-A briefly in 2018 so Garcia is not as far away from the Majors as his age might suggest. He has a solid, low-effort delivery and has a curveball with plus-plus potential. Pairing it with his fastball, which can reach the mid-90s as a starter, could keep big league hitters off balance especially with the shorter stints.
Like Garcia, Bukauskas doesn't have the biggest frame and the effort in his delivery definitely has some scouts projecting him as a future reliever. His ugly short-arm action is both a benefit and a detriment.  Bukauskas generates outstanding spin rates and can be difficult to pick up but it could also lead to injury and it's hard to envision him having anything better than average command/control. Still, his fastball/slider combo could be downright dominant out of the bullpen as a high-leverage reliever with the ability to generate both strikeouts and ground-ball outs.
It's been a frustrating time for Funkhouser who, at one point, had the potential to go near the top of the 2015 draft but inconsistencies in his junior year cost him a few million dollars when he gambled on a return to college for his senior year. He didn't rebound as hoped and ended up signing as a fourth-round pick. He's battled injury and inconsistencies as a pro, too, but he's also shown flashes of promise.
The Tigers are building up a solid stable of arms so Funkhouser's best option might be to open his career in the 'pen while he irons out his issues. He can get a lot of ground balls with a good downward plane on his fastball but he lacks a reliable strikeout pitch and modest athleticism leads to command/control issues.
The Padres' pitching prospect ranks are absolutely stacked so some hurlers are going to have to look to the bullpen for big league roles. As a big, tall hurler, this young Cuban struggles to repeat his delivery over the course of five or six innings so, like Tinoco above, shorter stints could allow him some relief. Baez, 23, can already hit the upper-90s as a starter so triple-digits could be easily in his reach as a reliever. And the one- or two-inning stints would allow him to put a pitch or two in his back pocket and focus on his fastball and slider.
Like the Padres, the Braves have a lot of near-ready pitching prospects so there isn't room for everyone in the starting rotation. Muller has moved more methodically through the minor leagues than a lot of their pitchers but he's finally closing some ground and reached Double-A in 2018. He rushes his delivery at times so the shorter stints may benefit him and allow him to focus more on his mechanics.
Muller threw a lot of curveballs to both right-handed and left-handed hitters in the Arizona Fall League but he also struggled to find the strike zone with the pitch. Focusing on just two pitches could help the fastball -- which can touch 95 mph as a starter -- and slider improve more quickly.
A bit of an enigma, Thornton has good stuff, including a mid-90s fastball and high-spin curveball but he gives up a lot of hits because of below-average command. He struggles to repeat his delivery so, like many of the arms above, shorter stints could allow him to tap into the unrealized potential. If he can find his niche in the bullpen, his stuff is of the high-leverage variety.
More MLB Prospects Analysis