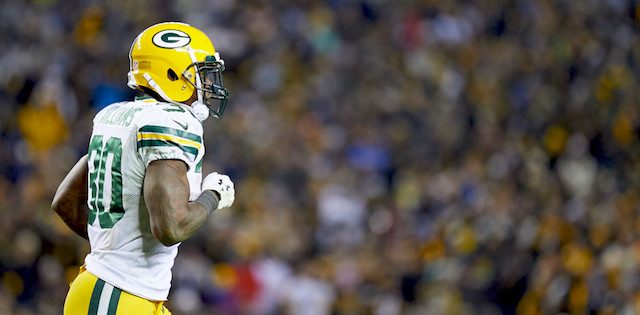 Every year and in every sport, a few teams march effortlessly towards the ultimate prize as if it's been preordained. When seemingly invincible teams like these are beaten, it's not always by the quality of their opponent but instead by their own psychological mindset. They look past a lesser opponent and fall victim to the ever-dangerous trap game.
And so it was in Week 6, as the eyes of the nation were on one of these teams, in one of those games. This team of destiny found themselves in a slugfest with an obviously inferior opponent. No, it wasn't the Patriots fighting off the Giants to stay undefeated. It was the Dolphins trying to snatch defeat from the jaws of victory in order to remain the favorites for next year's No 1 overall draft pick. With only six seconds on the clock, Miami trailed 16-17 after Ryan Fitzpatrick's last-minute heroics led them to a touchdown. Rather than take the extra point and head into overtime, Dolphins head coach Brian Flores scrounged up a horribly perfect play call, essentially saying, "Screw overtime, we're going for Tua."
And so after a failed two-point conversion and ensuing loss, Miami continues their march toward the first pick of the 2020 NFL Draft. Remember everyone, not all prizes result in confetti falling from the sky. Can you feel the inspiration? Good, now let's look back at last week's action before taking a glance at some of the biggest risers and fallers in Fleaflicker leagues entering Week 7.
Editor's Note: Get any full-season NFL Premium Pass for 50% off. Our exclusive In-Season Lineup Tools, Lineup Optimizer and over 150 days of Premium DFS Research.
Sign Up Now!
Week 6 Recap
There are a few unwritten rules in the NFL that fantasy players should pay close attention to. Most notably, the squeaky wide receiver is going to either get the grease or get shipped out. Heading into Week 6, there was no squeakier wheel than Minnesota Vikings wide receiver Stefon Diggs. The fifth-year veteran acknowledged trade rumors while telling reporters he couldn't "act like everything is OK."
Given how talented Diggs is, the Vikings couldn't afford to let this wound fester until the only solution was to ship him out for a bargain price. The Vikings needed to head on down to Costco and pick up a giant pail of Diva Grease, America's premier lipid-based balm for disrespected wideouts. With grease in hand and Minnesota offensive coordinator Kevin Stefanski having recently finished the best-selling book, "Un-Smart: Why Stefon Diggs Only Breaking 50 Yards in One Game Means You're Doing Something Wrong", they used every last drop on Diggs.
After seeing only 23 total targets through Minnesota's first five games, Diggs' 11 targets in Week 6 led all pass-catchers on the team. The well-greased Stefon went off for 167 yards and three touchdowns on seven catches in a 38-20 victory over the Eagles.
In less slippery news, would anyone care to guess whose 151 total fantasy points are second-most in standard leagues? His 460 yards rushing puts him seventh in the NFL and his 6.7 yards per carry leads all starting running backs. No, it's not Christian McCaffrey, Alvin Kamara, Ezekiel Elliot, or David Johnson. It's actually Baltimore Ravens quarterback Lamar Jackson, who in addition to all that hot rushing action, has thrown for 1,507 yards and 11 touchdowns and is averaging 25.2 fantasy points per game. The same Lamar Jackson who Hall of Fame general manager Bill Polian famously said should switch to wide receiver to avoid becoming the next Terrel Pryor. Nice call, Bill!
Jackson wasn't the only quarterback to put up monster scores, as Matt Ryan and Kyler Murray played a fantasy fiesta in Arizona. Murray posted 340 passing yards and three touchdowns while Matty Ice put up 356 passing yards and four touchdowns in an extremely close game.
While Diggs may have been the slipperiest wideout in Week 6, he wasn't the only one to get loose on the scoreboard, as Terry McLaurin (100 yards, 2 TD) grabbed the week's second-most points among wide receivers in standard leagues with 100 yards and a pair of touchdowns. Tyreek Hill owners were able to breathe a sigh of relief, as the speedy receiver returned to action from his collarbone injury to score two touchdowns on five catches in a losing effort against the Texans.
Meanwhile, New York Jets wide receiver Robby Anderson actually did something useful! With quarterback Sam Darnold mono-free and back under center, Anderson caught 5-of-8 targets for 125 yards and a touchdown. The Jets submitted even more evidence for the prosecution in the case of Mediocrity v. the Dallas Cowboys, with New York earning their first victory of the year, 24-22 over 'dem Boys. If Jerry Jones still had working face muscles, you'd be able to see just how angry he's becoming. If the Cowboys lose in Week 7 to the Eagles, the greater Dallas-Fort Worth metropolitan area will suffer a severe shortage of Johnny Walker Blue.
While we can all agree that people with two first names should never be trusted (and don't even get me started on those with palindromes), desperate tight end times call for desperate measures. The arrival of Hunter Henry back on the scene was a welcome sight. Henry returned from a left tibia fracture to light up the Steelers for two touchdowns and 100 yards on eight catches in a 24-17 loss. Just how much of a dark pit has tight end been this year? The 24 points Henry scored in Week 6 is almost half of what the fourth-highest scorer, Evan Engram, has scored all year.
Since it looks like we've covered all of the relevant news in regards to human grease and double first-namers, let's take a look at three of this week's biggest risers and fallers on Fleaflicker.com. A full list of the most added and dropped players on Fleaflicker can be found here.
Most Added in Fleaflicker - Week 7
Jamaal Williams (RB, GB vs. OAK), 2444 Adds – 49% Owned
That sound you heard was the visceral screaming that came out of everyone who drafted Aaron Jones in the third round after they saw him pulled from Green Bays 23-22 victory over the Detroit Lions on Monday night. A week after going off for 182 yards and four touchdowns, Jones lost a fumble in the first quarter before dropping a 33-yard touchdown pass at the goal-line. It was after these gaffes that Green Bay then turned to Williams, who had missed Week 5 after being concussed the week prior. Williams made the most of his opportunity straight away, cashing in on a 5-yard touchdown pass from Aaron Rodgers in his first series. Williams ended up out-touching Jones 18-15 and totaling 136 yards to Jones' 60. While we don't yet know what the usage split will be going forward, Williams must nevertheless be owned in all leagues until we do.
Buffalo Bills Defense (DST, BUF vs. MIA), 2430 Adds – 68% Owned
When is a defense the second-most added "player" in a week? When that team defense is playing the Dolphins, of course! While that is usually enough of a reason to grab a DST to stream, in this case you should also consider both the quality of Buffalo's defense, as well as the schedule of cupcakes that awaits them in the near future. Buffalo's defense has only failed to score double-digits in two games this year, and their total of 45 points is ninth-most despite the Bills already having their bye week.
Miami, on the other hand, has allowed the most points to opposing defenses this year, giving up an average of 16.6 points per game. While it may seem obvious to recommend the Bills against the lowly Dolphins, Buffalo's schedule over the next five weeks should make you think twice about dropping them after any time soon. Their matchup against the Eagles in Week 8 isn't exactly favorable, but the Bills follow that with three games against offenses ranked inside the Top 7 of points allowed to defenses. As we enter the make-or-break portion of the fantasy season, jumping on advantages like this can be the difference between a playoff-bound team and one left out in the fantasy cold.
Darren Fells (TE, HOU vs. IND), 2360 Adds – 23% Owned
Since Will Fuller couldn't catch a touchdown pass to save his life, it was Fells that led Houston in receiving in last week's 31-24 win over the Kansas City Chiefs. He caught 6-of-7 targets for 69 yards a week after scoring two touchdowns in a win over Atlanta. Fells and the Texans travel to Indianapolis in Week 7 to play a Colts team that has given up the third-most points to tight ends. Given the lack of quality at the position as a whole and what has been generally available on the waiver wire this year (not to mention the recent season-ending injury to Seattle's Will Dissly), fantasy players need to find favorable matchups when and wherever they can. And this week that man could be Darren Fells.
Most Dropped in Fleaflicker - Week 7
Will Dissly (TE, SEA vs. BAL), 3751 Drops – 58% Owned
What a bummer, huh? After crumpling to the ground with a non-contact injury in Seattle's  32-28 win over Cleveland in Week 6, we later learned that Dissly had ruptured his Achilles tendon and would miss the remainder of the season. This comes a year after the second-year tight end suffered a season-ending patellar tendon tear in just the fourth game of his career. In this year of bad tight ends, Dissly had been a beacon of light through five weeks, with his four touchdowns pacing the position. Dissly has now suffered two injuries notoriously difficult to return from, in back-to-back years, including the same patellar tendon injury that seemingly robbed former Seahawk Jimmy Graham of approximately 79% of his athleticism. The 23-year-old Montanan will be right back in the fantasy mix in 2020 as long as his rehab is uneventful, but all the owners who thought they had found their answer to 2019's tight end problem will need to get back to scrounging through the waiver wire muck.
Demarcus Robinson (WR, KC @ DEN), 1338 Drops – 55% Owned
Does everyone remember when Demarcus Robinson was a thing all the way back in Week 2? With the Chiefs dealing with injuries to Tyreek Hill and Sammy Watkins, it was Robinson who stepped up in a 28-10 win over the Oakland Raiders. Robinson scored 33 points in standard leagues, catching all six of his targets for a ridiculous 172 yards and two touchdowns, making him one of fantasy's hottest waiver-wire adds over the following week. He followed up that monster performance up by being mostly mediocre the following week, catching three balls for 43 yards and a touchdown. He's caught just 10 balls in the Chief's last four games, totaling 97 yards with zero touchdowns. Robinson is currently fighting for looks with Travis Kelce, Mecole Hardman, and once again Hill, who caught 5-of-10 targets for 80 yards and two touchdowns in his return from injury in Week 6. The news got even worse on Thursday for Robinson's value going forward, with the Chiefs defeating the Broncos 30-6 but losing Patrick Mahomes for the immediate future to a dislocated kneecap. Did anyone else know that Matt Moore still plays football professionally? He does, and not for the St. Louis BattleHawks or some other XFL team, but rather the Kansas City Chiefs. If you think that Matt Moore-to-Demarcus Robinson is going to become a thing, I have some trades I'd like to offer you.
Chris Thompson (RB, WSH vs. SF), 762 Drops – 54% Owned
Let's cut to the chase. Despite picking up their first victory of the season last week against the Dolphins, the Washington Redskins are a bad football team that will be picking right alongside Miami and Cincinnati at the top of next year's draft. They have exactly one player who should be owned in most fantasy leagues and his name is Terry McLaurin, not Chris Thompson. Already the second-fiddle to a washed-up Adrian Peterson, Thompson has yet to score in 2019 and has totaled only 355 yards from scrimmage. If those aren't enough reasons to drop him, then perhaps I can interest you in a toe injury that has kept him out of practice all week and has now ruled him out for Washington's Week 7 tilt against the 49es? Does that sound like something you might be interested in?
More Waiver Wire Adds and Pickups