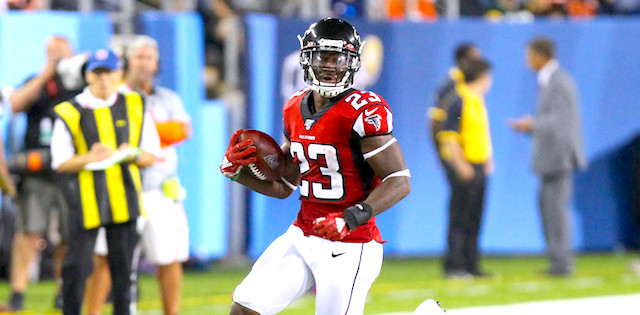 With only six games remaining in the 2019 regular season and with every team now through their bye-week, we can finally look over a level playing field and truly judge the good from the bad, and the winners from the losers. Well, maybe just the losers. Now with two-thirds of the season passed, it's the Bengals of Cinncinati who have kept dibs on the catbird's seat, moving another step closer to the number-one pick in the 202o draft by eeking out a 17-10 loss to the Oakland Raiders. Nevermind the lump of coal that's sitting in the pit of every Bengals fan's stomach as they wonder in their souls just how the Bengals will mess up that top-pick; let us let them live instead in the euphoria of the present and dream of a future that doesn't include a red rifle under center.
Since discussing the future of Cincinnati football can only make the people sad,  let's instead pivot to hypothetical questions that can only make the people happy. For example, if Vegas had set a line in the preseason for "player most likely to be suspended for hitting another player in the head with that player's own helmet", Vontaze Burfict is (-4000), right? Does anyone else (besides Ndamukong Suh, of course) even have a line? How many gifs will Mason Rudolph end up being the butt of? Will I now live in fear, forever hoping that Suh never finds out that I blasphemed against him and consequentially hunts me down to stomp on my face?
None of these questions will be answered below because you'll be able to find them only in your heart. Except for the last one, which is definitely a yes. Instead, let's have a look at last week's action before taking a glance at some of the biggest risers and fallers in Fleaflicker leagues entering Week 12.
Editor's Note: Get any rest-of-season NFL Premium Pass for 50% off. Our exclusive DFS Tools, Lineup Optimizer and Premium DFS Research through the Super Bowl.
Sign Up Now!
Last Week's Recap
Ho-hum, just another 31 points on four touchdowns for Baltimore quarterback Lamar Jackson, who led the Ravens to a 41-7 blowout victory over the Houston Texans in what many thought would be a shootout between two of the league's most exciting, young quarterbacks. Instead, Jackson just keeps proving he's playing on another level this year; a level just slightly above the amazing wide receiver that Bill Polian thought he could be. Speaking of quarterbacks running wild, Josh Allen and his 33 points tied Dak Prescott for the week's high mark, passing for three touchdowns and rushing for another. The rushing touchdown was Allen's seventh of the season and his fourth in the past three games. Wait...Was that Sam Darnold's music? Between battling a wave of injuries to his teammates and the mononucleosis in his lungs, Sam Darnold and the Jets started their season off miserably before hitting rock-bottom with a 26-18 loss to the lowly Dolphins in Week 9. Forget about those dreary days Jets fans, because New York's second-most popular football team has now won two games in a row! Darnold threw for four touchdowns in last week's victory over Washington and inspired a small amount of hope in a pessimistic fanbase. Only a small amount though, because deep down inside, every true Jets fan knows nothing will ever work out for them and that everything will eventually end in misery. And that, ladies and gentlemen, is what being a Jets fan is probably like. At least they'll always have the Chad Pennington year.
Buffalo wide receiver John Brown finally had the breakout game his owners have been waiting on, catching nine of his 14 targets for 137 yards and two touchdowns in Buffalo's 37-20 victory over the Dolphins. The 27 points were a season-high for Brown and were a welcome sight for owners who'd seen him only score double-digit points twice prior to Sunday's win. And then there's Michael Thomas, who probably wakes up in the morning having already scored 10 points. It was another touchdown and 114 yards for the New Orleans superstar, who scored 19 points for the third week in a row in a 34-17 win over Tampa Bay. On a scale of 9-to-10, just how tired is D.J. Chark of having people sing his name to the tune of "Baby Chark"? The answer is 24; which also happens to be the number of points that Baby Chark (I'm sorry) scored in standard leagues in a 33-13 loss the Indianapolis, scoring two touchdowns with 107 yards.
Nevermind that Christian McCaffrey led all running back with 21 points in Week 11 and forget that he's now scored at least 20 points in eight of Carolina's 10 games. What's really impressive is that McCaffrey recently became the youngest player in NFL history to earn a 99-rating on Madden. If you're keeping track at home, Run CMC now has 1,576 yards from scrimmage and 14 touchdowns, with six games left to go. Baltimore ran it down Houston's throat in a 41-7 beatdown over the Texans, with Mark Ingram and Gus Edwards both scoring 19 fantasy points and tying for second-place among running backs. With the game already in hand, Edwards rushed for 112 yards including a 64-yard touchdown run that was an exclamation point on the Ravens' mastery of the Houston defense. There was a Todd Gurley sighting, with the disappointing Ram scoring 16 points on 97 yards and a touchdown. Yes, 97 yards and a touchdown is enough to celebrate.
Now, let's take a look at three of this week's biggest risers and fallers on Fleaflicker.com. A full list of the most added and dropped players on Fleaflicker can be found here.
Most Added in Fleaflicker - Week 11
Jonathan Williams (RB, IND @ HOU), 762 Adds – 37% Owned
Easily the sharpest advice I've given all year was telling a friend to accept a trade that was offered to him last week for Marlon Mack. You probably know the rest of the story; Mack breaks his hand and is lost for the immediate future, I take all the credit and proclaim myself the trade-whisperer. Williams' part in all of this is that for the time being he is the man in Indianapolis after rushing for 113  yards on 16 carries after Mack went out in Week 11. He followed up that performance with 107 yards and a touchdown in the Colts 20-17 loss to Houston on Thursday night, with Williams touching the ball 29 times and backing up an Indianapolis coaching staff that claimed he would be used in a similar manner to Mack. Having now scored 35 points in less than two games, Williams is a must-add until Mack returns.
Bo Scarbrough (RB, DET @ WAS ), 1,133 Adds – 35% Owned
Promoted from the Lions practice squad just the day before, it was the unknown Scarbrough who got the surprising start last week in Detroit's 35-27 loss to the Dallas Cowboys. Scarbrough rushed for 55 yards and a touchdown on 14 carries, with his 31 snaps topping Ty Johnson's 19 and J.D. McKissic's 14. Don't be alarmed, those sounds you're hearing are just the anguished screams of all the owners who blew out their FAAB on Johnson earlier this season after Kerryon Johnson was lost for the year to a knee injury. While he seems to have the lead role in the backfield for now and is facing one of the league's worst teams in Week 12, be careful starting Scarbrough considering the muddled situation in Detroit while also keeping in mind that there were probably good reasons that he was on the practice squad up until last week.
Ryan Griffin (TE, NYJ vs. OAK), 1,514 Adds – 41% Owned
Scoring double-digit points for the second time in four weeks and with a prime matchup on the horizon, Griffin has landed on the tight end radar with a thud. Left wide-open on multiple plays, Griffin finished with 109 yards and a touchdown in New York's 34-17 win over the Washington Redskins in Week 11. On Sunday, he'll get a matchup with an Oakland Raiders Defense that is allowing the third-most fantasy points to tight ends in 2019, allowing an average of 9.7 points-per-game to the large-bodied pass catchers. Even with the bye-weeks over, multiple rostered tight ends are still dealing with injury and poor-performance problems, which should make Griffin a key target in Week 12 for owners struggling to fill the gaps. Head coach Adam Gase is starting to air it out more, with quarterback Sam Darnold having at least 30 pass attempts in every game since returning in Week 6 and throwing for four touchdowns in last week's win. Griffin is a must-add for streamers and could quickly turn into a must-keep given the quality of his remaining opponents. After the juicy matchup against Oakland, the remaining four games for the Jets will be against two of the league's worst teams, in Cincinnati and Miami, and will face a Steelers team in Week 16 that is currently allowing the seventh-most points to tight ends this season.
Most Dropped in Fleaflicker - Week 11
Brian Hill (RB, ATL vs. TB), 570 Drops – 47% Owned
Last week's most-added, can be this week's most-dropped, and that's just how the NFL-cookie crumbles. Such is the case with Hill, who had Atlanta's backfield virtually to himself last week after it was announced that starter Devonta Freeman would miss the contest due to a foot injury. Hill fell flat, however, managing only 38 total yards on 18 touches against Carolina's league-worst run defense. A combination of that poor performance along with a matchup with Tampa Bay's number-one run defense in Week 12 has justifiably made Hill one of this week's most dropped players, even with Freeman still out of action. Besides hoping for a low-probability outcome, the only reason to start Hill is if you really only need three points.
Mohamed Sanu (WR, NE vs. DAL), 517 Drops – 66% Owned
After it was reported that he was likely to miss multiple weeks with an ankle injury, Sanu has been dropped at a precipitous rate. Owners may not want to be so hasty, however, after Sanu was a limited participant in New England's practice on Friday and is officially still questionable for the Patriots Week 12 matchup at home with the Dallas Cowboys. Even if he plays on Sunday, it's still probably best to hold off using Sanu given his matchup against a Cowboys Defense that's allowing the third-fewest points to wide receivers in 2019. Even though he was traded to the Patriots a month ago, we still have a very small sample with Sanu as it regards to his usage, due to circumstance and injury. He was a limited participant in the game plan in his first game as a Patriot, as he had only been traded a few days prior, the Patriots had a bye in his third week with the team, and he was injured in the second quarter last week. In his first real game with the team, however, Sanu was a large part of New England's plans, catching 10 of his 14 targets in a Week 9 loss to the Texans. If that's the sort of volume we can expect going forward, then Sanu's ownership should rise rapidly.
O.J. Howard (TE, TB @ ATL), 394 Drops – 63% Owned
Everyone say it with me; the O.J. Howard "Era" is over. Finished. Finite. Still inexplicably owned by 63% of owners on Fleaflicker.com, Howard at least put the ultimate punctuation mark on his time as a player who needs to be paid attention to, being benched in Tampa Bays Week 11 loss to the Saints after he dropped his only target of the game. But he didn't just drop the surprisingly spot-on throw from quarterback Jamesis Winston; he also tried to catch it behind his back after the ball bounced harshly off of his soft as stone hands, with the ball eventually landing in the possession of the New Orleans Saints. It appears that much like Thanos, Winston's interceptions are, inevitable.
More Waiver Wire Adds and Pickups