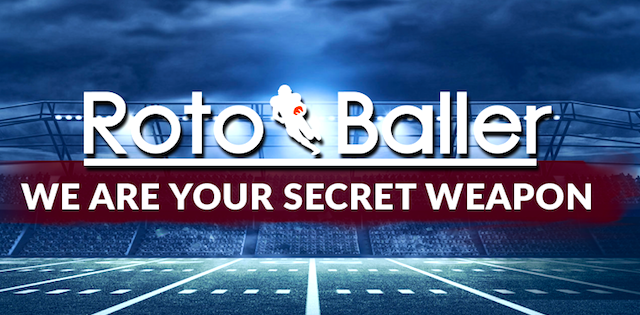 There is much excitement in Denver after Drew Lock put on an air display at Houston last week. In just his second NFL start, the rookie threw for 309 yards and three TD passes, all in the first half, as the Broncos stunned the AFC South leaders, 38-24. The final score doesn't indicate what type of a blowout it was. Denver, behind Lock, was up 28 points at halftime.
Now there is talk that John Elway has finally found the sought-after successor to Peyton Manning. Denver has won both of Lock's starts after he finally came off injured reserve. He had started the season on the IR because of a thumb injury.
Lock had become something of a forgotten man while he was out, as he was not too impressive during the preseason. Fantasy football players never really had him on their radar at all until this past week.
Editor's Note: Get any rest-of-season NFL Premium Pass for 50% off. Our exclusive DFS Tools, Lineup Optimizer and Premium DFS Research through the Super Bowl.
Sign Up Now!
Lock Him in?
Now, suddenly fantasy owners are considering starting Lock for Weeks 15 and 16, as he has upcoming matchups against the Chiefs and Lions. The upside of Lock is enticing and using him seems to be a tempting option over guys you may not feel comfortable using, such as Josh Allen or Jameis Winston. Those who added Lock may be anticipating that he may try to engage in a shootout with Patrick Mahomes before tearing up a very shaky Lions pass defense.
But while Lock has looked impressive at times over the past two weeks, using a rookie QB who has flaws that may be soon exposed by opponents is a very risky move. It's the type of decision that could backfire and cost you a berth in your Fantasy Super Bowl or the shot to win it.
Concerns about Lock's timing, decision-making and reads are already being fully detailed online, such as this scathing film breakdown on USA Today. The column indicates that Lock did not pay for some of his mistakes over the past two weeks, while also taking too long to process reads and showing questionable decision-making skills.
If a media type is able to showcase Lock's faults online, then opposing defensive coordinators are certainly going to find and expose those weaknesses and more when they face Lock in the next two games. The opposition now has two full games of film to study on Lock, and his perceived shortcomings are there for all to see. Well, more importantly, for Steve Spagnuolo to have seen over the past few days in the week leading up to his team's first matchup with Lock.
Drew Drops to Denver
Lock was expected to possibly be a Top 10 pick in this season's draft and was lauded as one of the better QBs in this year's class by some analysts. I really liked what I saw of him on film, especially his downfield passing skills. But he fell to the second round, as concerns about his decision-making and ability to read defenses effectively came into question by his detractors, and obviously some NFL front office types.
There were no real questions about Lock's natural gifts. It was evident on film that he could throw one of the prettiest and strongest deep balls you may see from anyone in this year's QB group of rookies. But his critics believed, and still do, that he ultimately will not be able to get by on arm strength alone. Could Lock be the next Jay Cutler in Denver?
Lock was mostly mediocre in the preseason, as he threw one TD pass and one interception in three exhibition games. He did nothing to stir the fanbase or any generate any buzz, and was completely ignored by seasonal fantasy football players. According to Fantasy Data, he had an Average Draft Position of 35th in dynasty rookie drafts.
But then just two weeks ago, Lock reminded us of why Elway took the chance on him, as he dropped a beautiful, perfectly placed 26-yard strike to Courtland Sutton for his first NFL score. A week later he shocked the Texans and now we sit at a point where fantasy owners are wondering if he is ready to enter their lineups at the most important time of the year.
Tough Assignment at Kansas City
Whether you are in a one or two QB league, and Lock obviously gets stronger consideration in the latter format, the ultimate call should be to bench him unless you are desperate for a decent streaming option. It's just too risky to hand your postseason fantasy fortunes over to a guy who has only made two starts in the pros and has a lot of apparent concerns that are being displayed on film.
Lock does not have enough of a track record of success yet to utilize him in such an important spot. The matchup is also tougher than you might think. Over the past month, the Chiefs have allowed the second-fewest Fantasy Points Per Game to QBs. This is a big test for Lock this week, especially when you consider where he will be making his third start. He will be playing his first-ever road game at Arrowhead Stadium, a venue that has rattled and unnerved many QBs, others with a lot more pro experience than Lock.
Drew Lock still has a lot to prove this week. Can he overcome what is sure to be a more streamlined defensive gameplan designed to expose him further, in one of the toughest road environments in the league? Lock has to respond to and overcome such challenges before you can truly consider him for Fantasy usage. If he does, then maybe you can start thinking about using him against a much lesser defense in Week 16.
If you do own Lock in a dynasty league, this game against the Chiefs will be important for you to observe. If he can go into Arrowhead and perform well, it could be a real positive step in his overall development.
But at this time of year, it's much safer to stick with proven performers when championship stakes are on the line. Have fun with Lock in some of your DFS lineups. He's not ready for seasonal prime time consideration just yet.