Welcome to our daily NBA DFS picks and recommendations for the playoffs! The intensity and stakes are high as we navigate through the postseason, and I'm here to provide the insights and recommendations you need to gain a competitive edge and maximize your winnings. Each day, I'll share my top picks and analyze critical factors impacting player performance and game outcomes, such as injuries, player matchups, and team strategies. It's important to note that value plays tend to shrink in the playoffs, so we'll focus on finding high-value, consistent players with solid matchups. Get ready for the excitement and intensity of NBA playoff DFS, grab your coffee, and let's dominate the competition together.
Single-game slates are a whole different animal than the ones we typically work with. The difference is the way you set your lineups on FanDuel and DraftKings. On FanDuel, you play five players in a lineup, and you get multiplier bonuses for MVP (2x), STAR (1.5x), and PRO (1.2x) spots. The pricing stays uniform, and positions don't come into play. On DraftKings, you play six players in a lineup, and only one of them gets a multiplier bonus, the Captain (1.5x). The significant change with DraftKings is that they make you pony up 1.5x salary to select your Captain, which also plays into lineup construction. There's a strong chance that you will share lineups with other people tonight if you're just blindly using optimizers, which makes identifying the correct contrarian plays all the more critical on slates like these.
Here are my daily fantasy basketball lineup picks for FanDuel and DraftKings on 5/21/23. Keep an eye on RotoBaller's NBA injury news and also our full NBA injury report today to stay up to date before lineups are locked.
DraftKings and FanDuel Captains/MVP - NBA DFS Lineup Picks
Bam Adebayo - ($14,100 DK Captain)
Butler had the signature "moment" in the Heat's stunning Game 2 victory, but Adebayo had the better fantasy output as he produced 57.75 DK points over 38 minutes. He narrowly missed a triple-double, but his 22/17/9 line is even more impressive, considering he was battling foul trouble all game and finished with five fouls. Boston seems to prefer having the moving-in-molasses Al Horford in the game over Robert Williams, which significantly benefits Adebayo as the veteran is much less of a threat on the glass and offers much less defensive resistance. The C's could shake up their rotations as they find themselves down 0-2 and now on the road, but Adebayo has proven enough (and is still cheap enough) to be prioritized in the Captain slot tonight. I will say that I like other players more in the "MVP" slot on FanDuel, as that site differs in how they keep pricing flat in the multiplier slots (see the opening blurb for a breakdown of the scoring between platforms).
Jayson Tatum - ($18,300 DK Captain, $17,000 FD)
Tatum is my pick for the "MVP" slot on FanDuel and my second-favorite captain on DraftKings. After a disappointing Game 1, where he shot 9-for-17 and only mustered 40.75 DK points, Tatum took charge and put up a monster 62.75 DK point effort in Game 2. It was his fourth game with at least 30 points over his last five contests, and there's no doubt that he'll be looking to establish himself early and often in what amounts to a "must-win" game for Boston. The Celtics have too much on the line for Tatum to fall flat in this spot, and I'm confident he answers the call and goes off in this one.
Jimmy Butler - ($18,000 DK Captain, $17,500 FD)
Butler is a close second to Tatum at "MVP" on FanDuel, and I think you can use them interchangeably, depending on your roster construction. Butler put up 54.5 DK points in Game 2 and 63.25 DK points in Game 1, and he has been a model of consistency throughout these playoffs. He went full Michael Jordan mode after being provoked by Grant Williams late in Game 2, responding to the heated exchange with clutch bucket after clutch bucket to notch a win and a 2-0 series lead. He'll continue to have a massive usage rate when he's out on the floor as the Heat heavily depend on their leader, and it doesn't seem like the Celtics have anything close to an answer for what the Heat are bringing to the table in this series.
Others to consider (FanDuel): STAR/PRO slots only - Malcolm Brogdon, Marcus Smart, Robert Williams, Gabe Vincent
Others to consider (DraftKings): Robert Williams, Jaylen Brown, Malcolm Brogdon
Want more NBA DFS tools and content? Our NBA Premium package includes our daily DFS Cheat Sheets, Research Station, Optimizer, and access to our Premium Slack Chatrooms where members can chat with our NBA analysts. Check out this big win from RotoBaller premium member Bsuperak on FanDuel using our Premium tools - join in on the winning!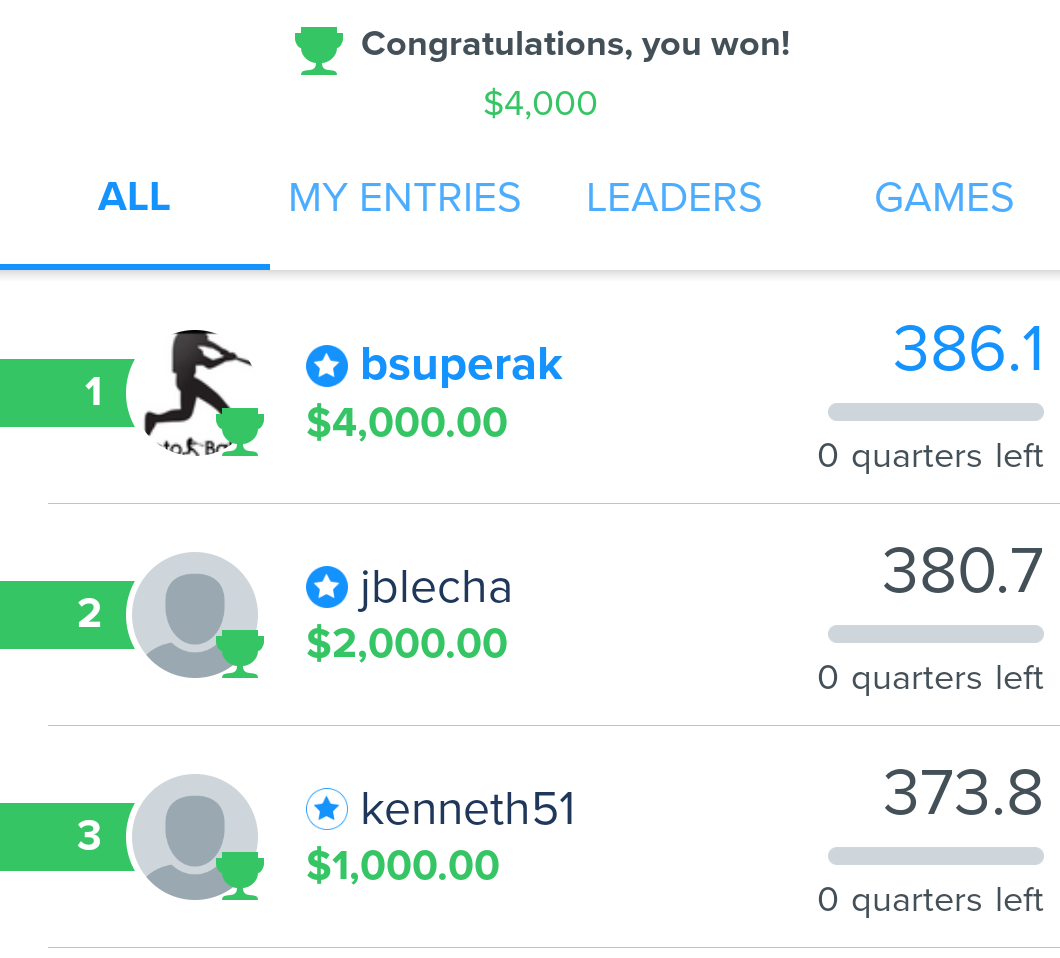 DraftKings and FanDuel Utility Plays - NBA DFS Lineup Picks
Robert Williams III - ($5,000 DK, $8,500 FD)
I'm still searching for the answer to "why," but the Celtics stuck to their guns by playing Horford for 29 minutes while Butler, Adebayo, and company crushed them on the boards down the stretch. I don't think Boston will make the same mistake again tonight with the season on the line. Time Lord has averaged 0.96 FPTS/min in this series, and it's evident that they need to play him more to combat Miami's effectiveness on the offensive glass.
Caleb Martin - ($6,200 DK)
Martin is far too expensive on FanDuel, but he remains cheap enough on DraftKings to gamble on his recent form. He has played 30 and 32 minutes and turned that into 32 and 35 DK points in this series, far exceeding salary-based expectations on both occasions. He's shooting a ton in the continued absence of Tyler Herro, and with all the defensive attention on Butler and Adebayo, Martin is free to do whatever he wants and pick his shooting spots. Don't sleep on his defensive abilities, as he has averaged 2.5 "stocks" per game in the Eastern Conference Finals.
Kevin Love - ($3,400 DK, $6,500 FD)
I'm not sure if I want to dip this low on salary, but if I need to fit the studs, Love is my top option. He has played just 15-16 minutes per game over his last four games, and that hasn't translated to much fantasy production at all, but if the Celtics are going to try to go bigger (i.e. play Robert Williams more), there's a good chance we see a minutes boost from Love as a response. Love needs to hit a few shots and pull down a handful of boards to pay off value at his salary, and he's more than capable of doing so.
Others to consider (FanDuel): Gabe Vincent, Malcolm Brogdon, Marcus Smart, Derrick White, Max Strus
Others to consider (DraftKings): Jaylen Brown, Derrick White, Malcolm Brogdon, Gabe Vincent, Marcus Smart, Kyle Lowry
Download Our Free News & Alerts Mobile App
Like what you see? Download our updated fantasy basketball mobile app for iPhone and Android with 24x7 player news, injury alerts, lineup notifications & DFS articles. All free!


NBA DFS News and Injury Alerts
More DFS Lineup Picks and Analysis