Welcome RotoBallers to my Bijan Robinson NFL Draft rookie profile. The 2023 NFL Draft Prospect Profile Series features eminent 2023 NFL Draft prospects with film analysis and scouting insights. I have experience working in college football and have been studying the NFL Draft for over 15 years. My analysis is based on film study and analytics. For the past two years, I wrote up profiles on the top offensive skill position prospects in each class. Here are some of my past profiles:
A common misconception about the NFL Draft is that the college and pro games are very similar. They are not. Besides the obvious difference in speed and skill level, a college field has different hash mark distances and different rules. There are specific schemes and plays that NFL teams copy from college and vice versa. But the differences between the two are understated in NFL Draft coverage. There's a reason many highly-productive college players are not considered legitimate professionals.
To that end, scouting prospects is not just about evaluating college performance, it's about projecting traits that translate to the next level. This is not limited to just physical traits. There are certain football traits that are evident in college film and will translate to the pro game. We will continue our 2023 Prospect Profile series with Texas RB Bijan Robinson.
Editor's Note: Our incredible team of writers received 13 award nominations by the Fantasy Sports Writers Association including Baseball Writer of the Year, Football Writers of the Year, Golf Writer of the Year and many more! Be sure to follow their analysis, rankings and advice all year long, and win big with RotoBaller!
Read More!
Bijan Robinson - NFL Rookie Profile
Bijan Robinson is a 5-11, 215-pound RB with one of the best prospect profiles we've seen this decade. Robinson rushed for 3410 yards (6.3 YPC) and 33 touchdowns in his three seasons at Texas. He also flashed outstanding receiving skills, catching 60 passes for 805 yards and eight receiving touchdowns. Robinson is a special player with the potential to be a game-breaking fantasy scorer. Let's dive into the film.
Create-A-Play
Bijan Robinson projects to be an elite fantasy asset. He's a fantastic real-life player, but fantasy ceilings are heavily dependent on receptions and touchdowns. We'll get to Robinson's receiving prowess later, but what better way to start a prospect profile than with a touchdown run?
In the clip below, Texas is running outside zone to the right with split flow from the tight end to secure the backside edge. The left guard gets beat across his face, which results in a free defensive lineman. Robinson is able to use his natural leverage and low pad level to duck around the would-be tackler and burst through the hole. At the second level, he executes his patented jump cut to break the safety's ankles and finish with a score. There's also a subtle stiff arm against the Mike linebacker.
Creativity is essential for an RB, especially in the NFL. Defenses are so fast that it is rare for a play to be blocked exactly the way it's drawn up. NFL RBs are paid to make people miss, break tackles, and make their offensive linemen right. Robinson has adequate timed speed (4.46 40), but his short-area burst is elite and he has moves that definitely translate to the next level.
In the clip below, Alabama fits the gap scheme run well, forcing Robinson to bounce it outside. The backside inside LB flows over the top and meets Robinson in the hole. Robinson makes guys miss with quick spins and other subtle movements. Here, he chooses simply to run the player over. He's elusive and powerful, and a dynamic and versatile runner in terms of the ways he can gain yardage and beat tacklers.
Robinson has a clinic-tape jump cut that shines on film. It's so quick that it looks like the Madden juke move with the L2 button on PS2. In the clip below, you can see his jump cut followed by a dragging of Oklahoma defenders for extra yards.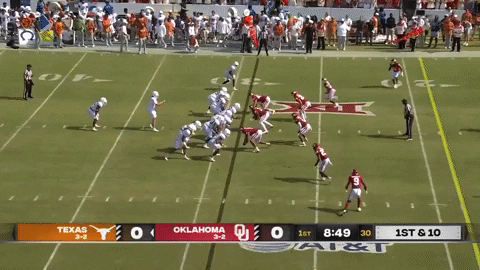 Robinson falls forward on almost every run. He keeps his feet going on contact and bounces off weak high tackling attempts. His contact balance is solid, but not exceptional.
In the clip below, you can see Robinson's creativity lead to a touchdown. He bursts through the line, which doesn't allow the unblocked read defender to trip him up. Then he scoots around the pursuing nickel before somehow winding it all the way back to outrun the pursuing weak safety.
The Best Receiver in the Draft
Robinson is a gifted runner who can handle any scheme. He's dynamic and versatile with the ball in his hands and can beat you with power, speed, or moves. But what makes him a player you can build your entire offense around is his projected impact in the passing game.
Robinson has excellent hands. One of the most impressive aspects of his evaluation is how many receptions he made far down the field. He truly has WR-like ball skills.
The clip below shows him adjusting to a back-shoulder ball after a wheel route. Notice how his eyes stay on the front stripe of the ball all the way through the catch. He made a similar catch multiple times on film.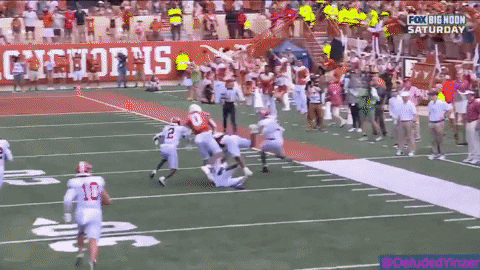 The clip below is another back-shoulder grab. Robinson is extremely skilled to be able to get his feet down and survive the ground, spinning to the turf while falling forward with the ball secured.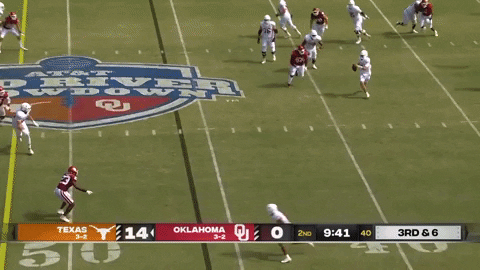 The clip below shows off unteachable traits that translate to the pro game. First, Robinson has a burst that gives him two yards of separation against a safety. Then, the catch is a high-level reach-behind grab that's just tremendous. Receivers are taught to "stab late" when a ball is in the air so they don't give the DB an obvious tell where the ball is going. Robinson shoots his hands to his back hip at the last moment, securing a difficult catch for a touchdown.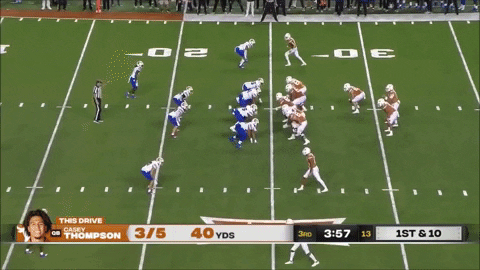 Robinson has the hands and ball skills to be an immediate contributor in the passing game for an NFL team. In the clip below, he lines up in the slot and runs a post. It shows off his strong hands, reaching out and finishing through contact.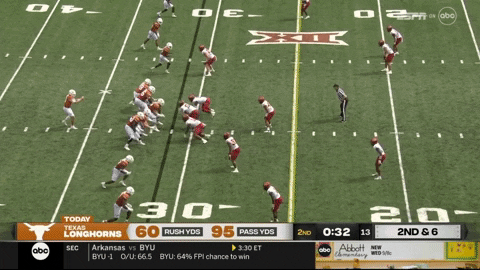 Here's the end zone angle: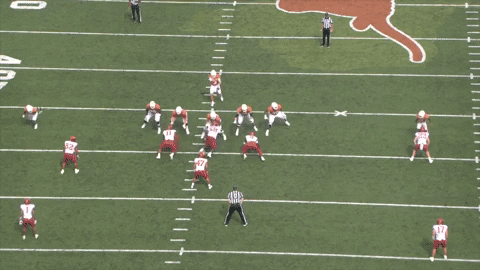 One of the biggest concerns for RBs transitioning to the pro game is pass protection. Robinson is one of the best pass-protecting backs I've ever scouted. He's stout at the collision point and mirrors well. Sometimes, pass pro is more about angles and effort. Robinson will earn a coaching staff's trust early on.
The clip below not only shows the great technique in terms of staying square and stout, but Robinson's protection scheme understanding and recognition are impeccable. Look how quickly he gets out of his stance and closes space toward the line of scrimmage while identifying his assignment. It's clinic-tape stuff.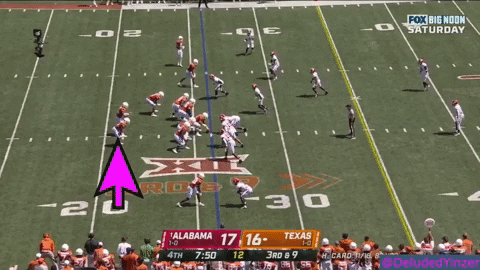 Legendary Juice?
While Robinson shows all the necessary tools to be an impact RB in the NFL, his draft value will always be scrutinized due to his position. Robinson can be the best weapon on an offense and an absolute star in the passing game, but for him to live up to a high first-round draft pick, how much better does he have to be than anyone else in the league at rushing?
If people are expecting a generational pure runner along the lines of Barry Sanders or Jim Brown, I don't know if Robinson has that legendary ceiling. In today's pass-happy NFL, teams are realizing that running the football has been overemphasized over the years, and that passing effectively is more important to winning than running the ball well. The constant RB debate about devaluing the position, usually pointing to teams winning without premier RBs, has become tiring in real football analysis. The data proves that RBs simply don't matter that much.
However, while the whole league zigs, it's probably only a matter of time before an organization decides to zag. Investing capital into a powerful running attack could be a viable counter to defenses playing five and six DBs and spending resources on pass-rushing specialists. The Titans, 49ers, and Ravens have tried this approach to varying extents in the past few years, but never successfully got away from needing to pass in crunch time.
At some point in the future, a team is going to draft an RB high and build an offense around his ability to run the ball. I don't think Robinson's ability as a pure runner transcends the current pass-first meta; in fact, I think his receiving prowess makes him a better fit with a pass-first offense.
Robinson simply doesn't have legendary juice, and some of his angular cuts aren't as quick as last year's two top backs, Breece Hall and Kenneth Walker.
In the clip below, Robinson shows his tendency to be a short-stepper. Instead of being able to cut with his outside foot, he takes choppy steps to cut back. This was one of my critiques of Isaiah Spiller. Robinson is great at jumping laterally and then bursting vertically, but at sharp angles, he sometimes needs to take two steps to cut.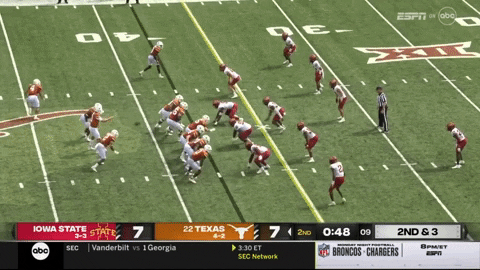 He finishes the above run by running over someone for yards on contact, of course. It's always a good sign when the film shows translatable traits even in critical clips.
The other aspect of legendary juice that Robinson lacks is home run speed. Jonathan Taylor has the ability to break an 80-yard touchdown run because of his long speed. Robinson simply doesn't have that sub-4.4 long speed, and it shows at times on film.
In the clip below, Robinson gets caught from behind.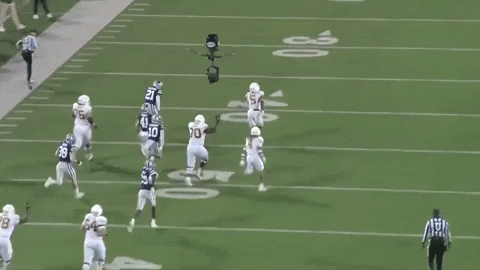 There were actually multiple instances of Robinson getting shoe-stringed at the second and third levels. I don't know if breakaway long runs will be a huge part of his game in the NFL.
NFL Outlook
Robinson is the best RB prospect since Saquon Barkley and will be a huge weapon for whatever team drafts him. Is his skillset worthy of a top 10 real-life draft pick? It's an interesting debate considering RB is one of the most replaceable positions in the sport. I expect a team to take the plunge on Robinson somewhere in the top 15 and an OROY season is very much possible, if not probable. I will be targeting him in every type of fantasy league regardless of where he ends up. His receiving ability gives him the floor and ceiling of a future No. 1 fantasy pick.
Thanks for reading and stay tuned for more draft content in the coming days.
Download Our Free News & Alerts Mobile App
Like what you see? Download our updated fantasy football app for iPhone and Android with 24x7 player news, injury alerts, rankings, starts/sits & more. All free!


Win Big With RotoBaller
Be sure to also check out all of our other daily fantasy football articles and analysis to help you set those winning lineups, including this new RotoBaller YouTube video:


More NFL Rookie Analysis