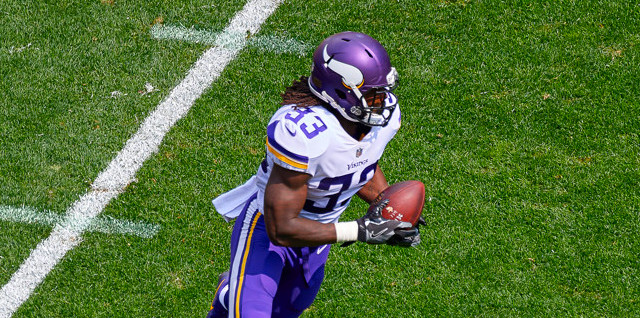 What Appears In This Article?
hide
Check out the newest podcast team here at RotoBaller HQ, featuring two of the best in the industry. We are thrilled to introduce the awesome duo of Scott "The King" Engel and Anthony "Pocket Aces" Aniano of RotoBaller Radio - tune in below as they discuss the fantasy football off-season and recap the start of NFL free agency.
In case you missed it, industry legend Scott Engel has joined RotoBaller as a featured contributor, building on 20-plus years in the fantasy industry. "The King" is an inaugural member of the Fantasy Sports Writers Association's (FSWA) Hall of Fame and a two-time FSWA award winner.
Be sure to tune into RotoBaller Radio on SiriusXM (channel Sirius 210, XM 87) - Monday through Friday from 6-7 am ET. You can also find new weekly shows on BlogTalkRadio, live or on demand, and on iTunes under RotoBaller Radio podcasts.
Featured Promo: Battle it out on Bettle with your season-long lineups! Join the free RotoBaller weekly contests on Bettle -- just important your season-long lineups and enter! Winners get a free year of RotoBaller Premium access for all sports ($450 value) plus another free $50 in Bettle credits!
Join Now!
Fantasy Football Podcast: Dalvin Cook Preview
Scott and Anthony look at some NFL off-season news, free agents, top rookies and more to determine the immediate and long-term impacts for fantasy football owners. Some of the players discussed in today's episode include:

Thanks for listening to today's episode! Be sure to tune in throughout the week, and to also follow RotoBaller on Twitter, YouTube, iTunes and Facebook for the latest fantasy news and analysis. We are your secret weapon...