After a devastating home loss in Game Three, losing 7-2 in their first Stanley Cup Final home game in 49 years, the St. Louis Blues need to bounce back in Game Four.
That has been the standard for the Blues in these playoffs. Following eight previous losses in this year's playoffs, the Blues are 6-2, with one of the losses coming in overtime, so they tend to bounce back.
After dropping Game One of the Stanley Cup Final, the Blues took Game Two in overtime, a well-earned win after outshooting the Bruins 37-23.
The question is whether the Blues can do it again. Tighten up their game and lock down the Bruins to get this series back to even.
Here are some possibilities to consider before making prop picks for Game Four of the Stanley Cup Final.
Editor's Note: Our friends at Monkey Knife Fight have released the best, most fun, fastest growing DFS props game! It's super simple to play and win real money. Just choose your NBA, NHL or PGA game, and make your picks! Get a 100% instant deposit bonus up to $50 using promo code: BALLER. That's $50 for free - don't miss out!
ST. LOUIS-BOSTON
OVER/UNDERS
Patrice Bergeron UNDER 4.5 SHOTS + BLOCKS – Bergeron is an outstanding two-way player but that's a big number to cover. In 20 playoff games, he has recorded at least five combined shots plus blocks in eight games (five of which have been on the road). He has finished with four in each of the first three games of the Cup Final.
Vladimir Tarasenko OVER 0.5 GOALS – The Blues sniper had a four-game goal-scoring streak stopped last game, but he still generated six shots on goal. If the Blues are going to rebound in Game Four, they need their best goal-scorer doing his thing.
Torey Krug UNDER 3.5 SHOTS + BLOCKS – An impact player on the Boston blueline, Krug still doesn't easily reach four shots plus blocks in a game. He has finished with four or more in nine of 20 playoff games and has hit that threshold once in the first three games of the Cup Final.
Ryan O'Reilly OVER 0.5 ASSISTS – The Blues' two-way center has assists in three of the past four games, and in 10 of 22 playoff games. Much like siding with Tarasenko, for the Blues to come back in Game Two, they will need O'Reilly to contribute.
Colton Parayko OVER 3.5 SHOTS + BLOCKS – St. Louis' towering blueliner is an impact player but it's a close call in this category. He has recorded at least four shots plus blocks in 10 of 22 playoff games, including one of three in the Cup Final.
David Pastrnak UNDER 0.5 GOALS – One of the game's best goal-scorers, Pastrnak has still managed to find the net in just six of 20 playoff games. It's hard to bank on a goal in any single game, and that goes even for a great scorer like Pastrnak.
Brad Marchand UNDER 0.5 ASSISTS – The Bruins' agitator is a productive scorer but has assists in just two of the past six games. While the Blues need their big guns firing to get back in the series, they also need to limit the opportunities to Boston's big line of Patrice Bergeron, Brad Marchand and David Pastrnak.
RAPID FIRE
Alex Pietrangelo +0.5 shots + blocks vs. Patrice Bergeron – Shot-blocking makes the difference for Pietrangelo, who didn't produce last game, but had gone five straight before that recording at least four shots plus blocks. Getting the extra half makes him a lively underdog in this category against Bergeron.
David Pastrnak +0.5 points vs. Brad Marchand – In the postseason, Marchand is averaging 1.00 points per game while his frequent linemate, Pastrnak, sits at 0.85. Getting the extra half point makes Pastrnak the more appealing side in this matchup.
David Krejci +0.5 points vs. Ryan O'Reilly – This is just a matter of playing the odds. O'Reilly has produced 0.73 points per game in the playoffs, barely ahead of Krejci, who has 0.70 points per game in the playoffs. O'Reilly has seven points in 11 home games and Krejci has eight points in nine playoff road games. Add an extra half point to Krejci and it makes sense to side with the underdog.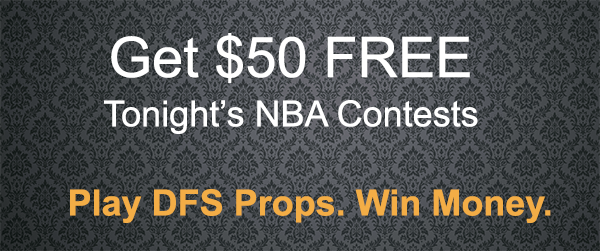 More Fantasy Hockey Analysis