The 2019 Stanley Cup Playoffs are here, and that means high intensity hockey for the next few months, starting tonight.
Playoff hockey brings tighter checking, which should push some totals lower but, at the same time, there is also the potential for long overtimes and that would obviously leave more room for shots, blocks, saves and so on.
When taking a big picture look at the playoffs, it looks like every team is chasing the Tampa Bay Lightning, but the nature of the National Hockey League is that it wouldn't come as a monstrous upset for the Lightning to lose. That leaves a lot of uncertainty when it comes to which teams might win and, by extension, which players are going to put up the numbers.
In any case, it's going to be lots of fun, and even more enjoyable if you cash in with prop plays on Monkey Knife Fight.
Here are some angles to consider for Wednesday night's action on the ice.
Editor's Note: Our friends at Monkey Knife Fight have released the best, most fun, fastest growing DFS props game! It's super simple to play and win real money. Just choose your NBA, NHL or PGA game, and make your picks! Get a 100% instant deposit bonus up to $50 using promo code: BALLER. That's $50 for free - don't miss out!
COLUMBUS-TAMPA BAY
OVER/UNDERS
Brayden Point UNDER 0.5 ASSISTS – As great as Point was this season, he has recorded an assist in just two of the past 10 games.
Cam Atkinson UNDER 3.5 SHOTS + BLOCKS – While Atkinson averaged four shots plus blocks per game over the full season, he has been held to three combined shots plus blocks in 10 of his past 13 road games. Mix in a match-up against the league's top team and that makes it even more challenging.
Matt Duchene UNDER 0.5 GOALS – If the Blue Jackets are going to pull off the upset they could really use more production from Duchene, who has four goals in 23 games since joining the Blue Jackets, but it's hard to bank on him just based on team need.
Ryan McDonagh OVER 3.5 SHOTS + BLOCKS – A big part on the Lightning blueline, McDonagh has recorded at least four shots plus blocks in eight of his past nine home games.
PITTSBURGH-N.Y. ISLANDERS
OVER/UNDERS
Justin Schultz UNDER 0.5 ASSISTS – As long as Kris Letang can run the Penguins power play, Schultz has limited appeal and he's gone eight straight road games without recording an assist.
Scott Mayfield UNDER 3.5 SHOTS + BLOCKS – This is a relatively close call, but Mayfield has been held to three shots plus blocks in six of his past 10 home contests.
Anders Lee UNDER 0.5 GOALS – The Islanders need their power forward to put the puck in the net against the Penguins, but he has scored goals in just five of his past 18 home games.
ST. LOUIS-WINNIPEG
RAPID FIRE
Colton Parayko +0.5 shots + blocks vs. Jacob Trouba – He's coming off a late-season injury, but Parayko averaged 4.07 shots plus blocks on the road this season while Trouba averaged 3.78 shots plus blocks at home. Getting the extra half on Parayko's side is the way to go.
Mark Scheifele +0.5 points vs. Blake Wheeler – It's not going to be easy for Wheeler to score more than his center. During the regular season, both played 41 home games and Scheifele had 52 points compared to Wheeler's 51 points, so getting that extra half point works in Scheifele's favor.
DALLAS-NASHVILLE
OVER/UNDERS
Tyler Seguin OVER 0.5 ASSISTS – The Stars struggle to score, but Seguin is the driving force of their offense and has put up a helper in six of his past eight road games.
Roman Josi UNDER 4.5 SHOTS + BLOCKS – That's a tall order for the Predators defenseman, and he does get there, but has been held to four shots plus blocks in nine of his past 16 home games.
VEGAS-SAN JOSE
OVER/UNDERS
Deryk Engelland UNDER 3.5 SHOTS + BLOCKS – This is surprisingly closer than one might expect, but in his past 25 home games, the Golden Knights defenseman has been held to three shots plus blocks or fewer 15 times.
Joe Thornton OVER 0.5 ASSISTS – At this stage of his career, it's closer to a coin flip, but 39-year-old Thornton is still performing at a high level and can still find his way to an assist.
RAPID FIRE
Brent Burns -0.5 shots + blocks vs. Deryk Engelland – I don't care if Engelland has picked up a few decently productive games lately, it still makes sense to take Burns, a freelancer who has generated more than 3.5 shots per game for four straight seasons.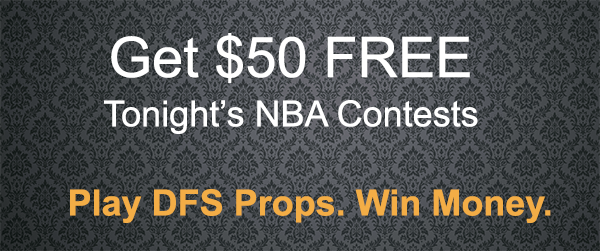 More Fantasy Hockey Analysis