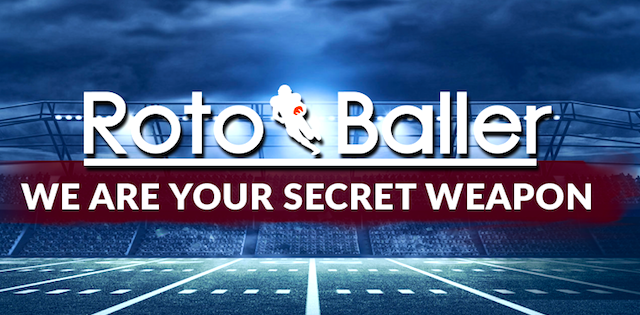 In my first article on the class of IDP rookies in the 2019 NFL Draft, I took a look at Nick Bosa, Josh Allen, and Jachai Polite. They all participated in the combine this past weekend with mixed results.
Bosa had an excellent combine, testing above average in speed and explosiveness and testing excellently in his agility and strength drills. Nothing in his testing will hurt his stock. Allen quietly had himself an excellent combine. He was overshadowed by some of the freakish numbers of the day from other prospects, but he tested well pretty much across the board. This confirms what his tape shows, and he remains firmly in the conversation as a top-five pick in the NFL Draft. Polite had an atrocious combine. His interviews raised character concerns with many. His testing, though incomplete, was very poor as well. The entire combine was pretty much a nightmare for his draft stock, as well as his value as an IDP rookie. As an undersized EDGE prospect, he needed a strong showing to confirm the athleticism that appeared present on tape. He did the opposite.
Bosa and Allen remain candidates to be top-five picks in the NFL Draft and should be high-priority picks in IDP rookie drafts. With a deep EDGE class, Polite has worked himself out of top-end IDP rookie value. The next three EDGE prospects we'll cover all had stellar combines and all helped their NFL Draft stock as well as their perceived IDP value.
Editor's Note: Get any full-season NFL Premium Pass for 50% off. Our exclusive In-Season Lineup Tools, Lineup Optimizer and over 150 days of Premium DFS Research.
Sign Up Now!
Brian Burns, Florida State
Brian Burns annihilated the combine. If it weren't for the incredible showing by Montez Sweat, all we would be hearing about on the defensive side of the ball would be Brian Burns. One of the primary concerns with his game was his weight. He spent most of the season playing at around 235 pounds. His athleticism wasn't really in question, but many, myself included, were concerned that he wouldn't be able to retain his explosiveness if he added the weight necessary to be an impact EDGE defender at the next level.
Brian Burns proved us all wrong.
He came in at 6'5, 249 pounds and did not disappoint athletically. His 4.53 40 yard dash time is incredible, given his size. His agility, strength, and explosion numbers were all incredibly impressive as well. He is a freak athlete with a technical prowess that solidifies his standing among the top players in this class.
As a player, Brian Burns has one of the most versatile sets of pass rush moves in the class. His hand fighting is good, and he sets up his inside counters well. He can beat offensive linemen in a number of ways, and he knows it. He always enters his pass rush with a plan of attack and varies his plan from snap to snap.
His first step can sometimes be inconsistent, but his testing shows that this is not a fault in his athletic profile. Something that you notice in his film is the wide variety of stances that he is asked to rush from. Ideally, his first step explosiveness improves when he is allowed to work primarily from a single stance when rushing the passer.
Brian Burns has ridiculous bend and flexibility for someone his size which, paired with his arsenal of pass rush moves, makes him an absolute nightmare to block.
Against the run, Burns is better than you might expect for someone that was playing at 235 pounds. He shows consistently good effort, shows good physicality at the point of attack, and is a really solid tackler. His overall strength was a concern in his transition to the next level, but the added muscle to his frame should help alleviate some of those concerns.
As an IDP prospect, Burns is very exciting. His ability to rush the passer projects him as a consistent double-digit sack player, and his effort and physicality, despite his light frame, should provide a decent tackle floor. He's not as big and physical as Nick Bosa, but he should get the hustle tackles that many players won't get you.
Montez Sweat, Mississippi State
Montez Sweat was someone that many considered to be a late first round talent. Many of those people have changed their minds after he tested at an otherworldly level at the NFL combine. His 4.41 40 yard dash goes down as the fastest 40 by any defensive linemen in the history of the combine. He did that at 260 pounds.
His explosive testing, the vertical and broad jump, though not record-breaking, were still incredible. His agility testing, an area that many, myself included, expected him to struggle through, was excellent as well. Strangely, the only thing that wasn't elite about his athletic profile was his bench press, the test that he was projected to excel at. Even that came in above average for him.
He is an athletic monster. The problem is that this athleticism is not always apparent in his tape and he is very raw as a pass rusher.
Despite the elite testing numbers, Montez Sweat doesn't have an explosive first step. He is sometimes late off the ball and doesn't eat up a ton of space with his first step off the line. His pass rushing moves are good, but he doesn't have a wide variety of them. Additionally, he lacks an inside counter that he could use to keep the offensive tackle honest. These are all things that can be developed at the next level, but they aren't there yet.
The real concern about his pass rush potential is that he doesn't have very good bend or flexibility in his arc. He seems stiff, and this limits his ability as a pass rusher. He ends up relying on his power too often because he doesn't do a good job of tightening to the quarterback on his outside rush. This is very strange, given his elite testing in the agility drills. The question is then whether the problem is a lack of flexibility or poor coaching.
Against the run, Montez Sweat is phenomenal. He is an excellent tackler and plays with a high motor consistently. He meets blockers at the point of attack and can drive them backward. He sets the edge well and has no problem shedding blocks. Sweat is going to be a force against the run.
Montez Sweat may be a better IDP prospect than he is an NFL prospect. He is going to rack up tackles against the run as well as any EDGE player in this class, and he has the benefit of probably ending up strictly as a 4-3 defensive end. That tackle floor with the near guarantee that he will receive a defensive end designation immediately sets a high floor for his value. His ability as a pass rusher is in question, but his freak athletic profile and unrefined pass rush moves suggest that there is a high ceiling for him in this area. As an NFL prospect, Sweat is probably on the risky side. As an IDP prospect, he's got a high floor and a high ceiling.
Rashan Gary, Michigan
Another name that is being tossed around as a potential top ten pick in the NFL Draft is Michigan defensive end, Rashan Gary. Of the potential top ten EDGE prospects, Gary may be the biggest unknown. Another elite tester at the combine, Rashan Gary posted excellent numbers in all of his tests aside from the three-cone, where he merely tested above average. He is yet another athletic freak in this increasingly impressive 2019 EDGE class.
His usage at Michigan is what makes his evaluation tough. He played both inside and outside on their defensive front, when it is very clear that he is at his best playing on the edge. He was responsible primarily for stopping the run, with rushing the passer as his secondary responsibility. The combination of the roles he played and his responsibilities in those roles make his true pass rushing ability tough to evaluate.
It is clear that his athletic profile is incredible. There is a lot to be excited about from an athletic standpoint, but he has a lot of flaws from a technical standpoint that need to be cleaned up.
Despite his elite explosive scores at the combine, Rashan Gary isn't as explosive off the line as you would hope. This, in a large part, due to not having a consistent reaction to the snap. His first step off the line is good, it just isn't always consistent. This is hopefully something that can be fixed with coaching, because his bend and flexibility don't appear to be elite on tape. If you don't gain ground with your first step, and you don't bend well, you have to be especially sound with your pass rush moves to consistently win at the next level.
His pass rush moves are serviceable, but he will probably need to add more to his game at the next level. He has used an inside spin move in the past, but it doesn't seem to be a large part of his game, and he will have to incorporate inside counters more to be consistently effective at the next level.
His hand fighting is good when he decides to use it around the arc, but he often opts for power rather than finesse and engages the blocker head-on. This could very well be a product of the fact that he was used as a run defender first, and a pass rusher second, so it is entirely possible that his hand fighting and pass rush moves immediately improve in a new role in the NFL.
In run defense, Rashan Gary is excellent. He is strong, physical, a good tackler, everything you want from a player at his position. He has a lot of experience in a run stuffing role at Michigan and is very effective at shedding blockers and finding the ballcarrier. The only hole in his athletic profile is his change of direction ability, and that shows up on tape. His lack of lateral mobility may hurt his ability to make tackles in space, but his physicality and shedding ability more than makes up for this.
As another EDGE prospect that will likely play as a defensive end rather than a linebacker, and another player that sets a high floor for himself with his potential tackle production, Rashan Gary is a very intriguing IDP prospect and likely one that won't cost the same draft capital as some of the other top EDGE players due to his poor college production. Rashan Gary's ceiling is unknown, and that is exciting. While I would still opt toward Nick Bosa or Brian Burns in rookie drafts, Rashan Gary has the potential to be more productive than both of them, depending on how well he takes to a change in scheme and responsibility.
More Dynasty League Strategy