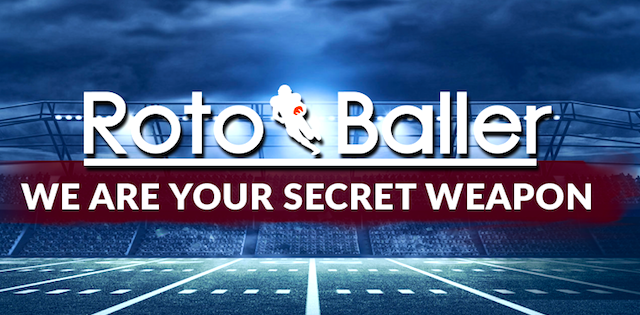 With the NFL season wrapped up and the NFL Combine quickly approaching, this is the time of year when dynasty fantasy football players begin to look toward the NFL Draft and start picking out the guys that they are going to target with their picks in their upcoming rookie drafts.
The 2019 NFL Draft is loaded with talent on the defensive side of the ball. This is fantastic news for those who play Dynasty IDP fantasy football. Last year's draft gave us Darius Leonard, Derwin James, Leighton Vander Esch, Roquan Smith, and many others that helped win championships for their owners, and the 2019 class is looking like it has an excellent crop of talent as well.
EDGE prospects are the favorite to litter the top half of the first round of NFL Drafts and, while the order isn't exactly consensus at this point, there are a few prospects that have set themselves firmly in the first round discussion. Draft capital generally correlates to opportunity, so these top EDGE picks are likely to be the ones that will be targeted early in dynasty IDP rookie drafts.
Editor's Note: Get any rest-of-season NFL Premium Pass for 50% off. Our exclusive DFS Tools, Lineup Optimizer and Premium DFS Research through the Super Bowl.
Sign Up Now!
Nick Bosa, Ohio State
The 2019 crop of prospects is a strange one in that there are very few consensus opinions from the draft community or the media. Nick Bosa is probably the closest thing that there is to a consensus in this draft class. He's very likely to be the first DE off the board in the NFL Draft, which will make him a near lock to be the first EDGE player selected in your dynasty IDP rookie drafts.
As a player, Bosa can do it all. He plays with a rare level of ferocity in the run game, is a solid tackler and plays with consistent effort. He has all the makings of an IDP player that can set a nice point floor by producing tackles in the run game and shouldn't be a sack dependent player in the NFL.
As a pass rusher, Bosa has a ridiculously polished arsenal of moves that make him a nightmare for offensive tackles. Combined with his explosive first step, Nick Bosa is going to be a problem for blockers in the NFL.
There is nothing worse for an EDGE player's value than getting moved from a defensive end designation to a linebacker designation. The linebacker position is oversaturated with players that rack up tackles, significantly diminishing the value of players that get their points by rushing the passer. This won't be a problem for Nick Bosa. He is almost certainly going to be playing with his hand in the dirt as a true defensive end, something that can't be said of some of the other top EDGE prospects in the 2019 NFL Draft.
The only real concern with Nick Bosa is his health. He doesn't have a clean track record, and that may continue to be the case at the next level. It's a risk that most IDP owners will happily take on for a player of his caliber.
Nick Bosa is the surest EDGE prospect in this class, both in terms of value to an NFL team and fantasy value. He has everything he needs to be an elite pass rusher in the NFL without having his production be reliant on his sack numbers. His ability to defend the run should set a nice floor, while his pass rushing ability gives him the upside of an elite IDP player.
Josh Allen, Kentucky
Josh Allen was an early riser among the members of the draft community this offseason. He quickly catapulted his draft stock into the conversation as a top-five selection in the upcoming NFL Draft. Watching his tape, it isn't hard to see why. Allen's athleticism and speed off the edge is among the best in this class, and it is going to have NFL general managers salivating in the early part of the first round.
His pass rush moves aren't the strongest part of his game, but he has shown improvement each year in college, and will likely continue to progress in this area in the NFL. He's got to add an inside counter to his arsenal to truly maximize his ability as a speed rusher. Offensive tackles, while completely overwhelmed by his speed at times, do not have to respect the possibility of him countering back and beating them on the inside.
One of Josh Allen's best traits as an NFL prospect may actually be a weakness in his profile as an IDP player. Josh Allen excels in versatility and has the ability to drop back in coverage and run with tight ends. This is invaluable to NFL teams, especially those that run a 3-4 defense. For IDP purposes, it means that he is an unfortunate candidate to end up with a linebacker designation rather than being labeled as a defensive end. This would significantly hurt his value as an IDP player.
Josh Allen doesn't have the same capabilities in run defense that Nick Bosa has. He seems to be a capable tackler and has the physical traits to put up tackle numbers, but the effort just doesn't always seem to be there. He doesn't play with the same fire on running downs as he does when he gets to let loose and rush the passer. This sets his weekly production floor far lower than it is with Bosa.
Josh Allen is the ultimate boom or bust prospect heading into dynasty IDP drafts. He has top-end upside as a pass rusher due to his athleticism, but he has a ways to go to refine his skill set and reach that potential. Allen may be the victim of the linebacker designation, depending on which team lands him, and he is likely going to be a sack dependent player, regardless of where he lands. With all of that said, Josh Allen immediately offers double-digit sack potential as a rookie, making him a tantalizing prospect when IDP rookie drafts come along.
Jachai Polite, Florida
Jachai Polite is one of the more polished pass rushers in this draft class. Like Josh Allen, he has excellent explosiveness and bend around the corner, but he is significantly more technically sound than Allen is. Jachai Polite has a nice arsenal of pass rush moves on the outside but also has the inside counters that Josh Allen is missing. These inside counters force the offensive tackle to stay honest and ultimately help him make the most of his outside speed.
Jachai Polite is undersized. There is no way around that. He doesn't have the pure power and brute strength of some of the other players in this EDGE class, and he probably never will. He is often criticized for his lacking abilities in the run game, but these concerns appear to be overblown. Yes, he is undersized and can get muscled around at the point of attack, but Polite is a high effort player and a sure tackler. He isn't going to hold the point of attack well, but he is better than he is made out to be. He should still see tackle production that will help set a floor for him in IDP.
Like Josh Allen, Jachai Polite may end up being a better fit in a 3-4 scheme. Again, the linebacker designation would be detrimental to his value, and his landing spot is going to be key. While he isn't the sure thing that Nick Bosa is, he is a more polished prospect than Josh Allen and may be the safer bet of the two.
More Dynasty League Strategy