This year was extraordinarily brutal for quarterbacks in the NFL. Andrew Luck never played a snap. Ryan Tannehill was lost in the preseason. Sam Bradford was gone after Week 1. Almost every week, it seemed like a starting quarterback with significant fantasy value was lost. Aaron Rodgers, Carson Palmer, Deshaun Watson all were put on IR before the season's second half started.
The point is that quarterbacks are probably the most valuable asset in dynasty leagues. While running backs and wide receivers are typically picked up ahead, there is a finite number of really good quarterbacks. There's even a smaller amount who can avoid significant injury and play a really long time. Drew Brees, Rodgers and Tom Brady are anomalies; the rest are mere mortals.
The trick is trying to decide between health, coaching game plan and surrounding talent to make sure you have a player who is going to score a ton of points for a very long time. Here are the top 10 dynasty league quarterbacks ranked for 2018.
Editor's Note: Get any full-season NFL Premium Pass for 50% off. Our exclusive In-Season Lineup Tools, Lineup Optimizer and over 150 days of Premium DFS Research.
Sign Up Now!
Top 10 Dynasty Quarterbacks
10. Tom Brady - New England Patriots
Speaking of doing it for a very long time, its been 10 years since Brady and Randy Moss teamed up to have one of the most magical years in fantasy football. Brady would probably blame it on the diet, others would say it's because of Bill Belichick and his dirty tricks. Either way you look at it, Brady is still slinging it at the same level he was when he was dancing at Carnival.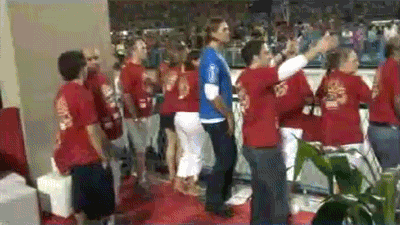 This season will mark the seventh out of nine years that #12 has thrown over 4,000 yards.
Yes, he's 40. He says he wants to play until he's 48. With Jimmy Garoppolo now in San Francisco, who says he can't?
9. Matthew Stafford - Detroit Lions
This basically comes down to investment. The Lions this past offseason made Stafford the most expensive quarterback in league history. The Lions front office says they are in it for the long haul. This should ease concerns on how they'll spend their money going forward.
Stafford has thrown for over 4,000 yards every year since 2011 and it will continue this year barring a major offensive breakdown. Golden Tate and Marvin Jones, Jr. are solid wide receivers. If they can find a running back to secure some sort of running game (Lions have not had 1,000 yard rusher since 2004) it will only help Stafford going forward and make this offense even more dynamic.
8. Jimmy Garoppolo - San Francisco 49ers
It's a very small sample size, but there's really a lot to love in the marriage between 49er head coach Kyle Shanahan and Garoppolo. At every stop, Shanahan has turned quarterbacks into fantasy gold. There's no reason not to think this won't happen with Jimmy G as well. He's thrown over 1,000 yards in three games. The 49ers have a really good wide receiver in Marquise Goodwin. It's not a stretch to say San Francisco may be a wildcard team next year. Jimmy G is going to be good for a long time.
7. Cam Newton - Carolina Panthers
The former Heisman and top pick is a defensive problem every time he steps on to the field. His inaccuracy and penchant for injury has made him somewhat of a risky play. The stats don't lie though.
Newton has never rushed for less than five touchdowns a season. When Carolina is good, his passing touchdowns are good. When they're bad, he's bad. Some would say the cause and effect may be reversed. Nevertheless, Newton still has Greg Olsen and new toy Christian McCaffery to play with for many years to come. Newton's that unique quarterback who can get you points on the ground and through the air.
6. Dak Prescott - Dallas Cowboys
Those who were wondering how much of Prescott's value could be attached to Ezekiel Elliott can now rest easy. While Prescott is on pace to score more touchdowns than he did last year, his interceptions have more than doubled. The good news is as long as Elliott stays away from trouble the duo should continue to move ahead and make Dallas and fantasy owners happy for a very long time.
5. Carson Wentz - Philadelphia Eagles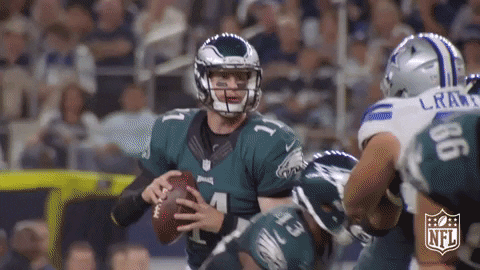 Had he not been lost to injury in Week 14, threatening the start of his 2018 season, Wentz would be a lot higher on this list. The Eagles have an offensive-minded head coach. Philadelphia has an unseemly amount of riches at running back that rival Pro Bowl rosters. Plus, Nelson Agholor had a breakout 2017 season and Alshon Jeffery signed an extension through the 2021 season. He's not the only one.
Eagles players signed through at least 2020: QB Carson Wentz, WR Alshon Jeffery, TE Zach Ertz, RT Lane Johnson, C Jason Kelce, G Brandon Brooks, DT Fletcher Cox, DE Vinny Curry, DT Timmy Jernigan, DE Derek Barnett, S Malcolm Jenkins, S Rodney McLeod. Stacked roster.

— Field Yates (@FieldYates) December 2, 2017
The core of the Eagles will be around for a long time. And that will prove to be an immeasurable asset for Wentz and his fantasy owners as he moves forward.
4. Deshaun Watson - Houston Texans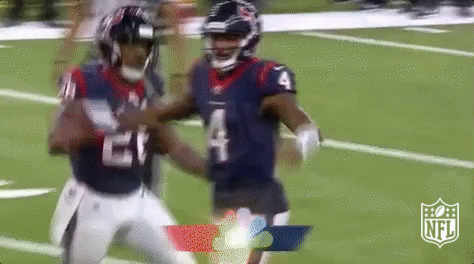 No other quarterback. No. Other. Quarterback... had the start to his career that Watson did this season. 19 touchdowns in six and a half games. The Texans were decimated by injury in 2017, but with Watson's return, DeAndre Hopkins and Will Fuller on the outside, D'Onta Foreman and Lamar Miller backing him and a healthy Houston defense, the Texans will do damage on both sides of the ball.
Watson will be fun to watch.
3. Russell Wilson - Seattle Seahawks
Wilson was having an MVP-caliber year before the Rams came to town in Week 15 and completely annihilated the Seahawks in Seattle. Despite the embarrassing loss, Wilson has done unbelievably well with one of the worst offensive lines in the league. He's on pace to throw the most touchdowns in his career and possibly set a career-high for rushing touchdowns as well.
It's clear the Seahawks have structured this offense around Wilson with talented wide receivers and Jimmy Graham at tight end. With Chris Carson likely to return and start at running back next year, and hopefully improvements made on the offensive line in the offseason, Wilson should be able to make an even greater jump next season and beyond.
2. Jared Goff - Los Angeles Rams
Raise your hand if you were one of those who wrote Goff off after a dismal rookie season.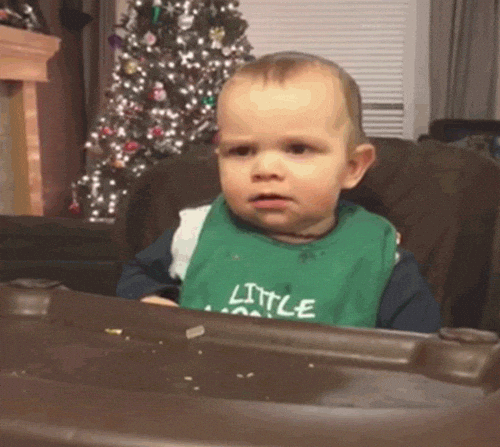 Last year, Goff threw five touchdown passes. This year, he's thrown 24 through 14 games. You can also throw out the notion that defenses aren't yet used to the new improved Rams offense under quarterback-whisperer/Mcdreamy Sean McVay. Goff has thrown almost double the amount of touchdowns in the second half of the season as he had in the first half.
Goff is 22 years old. Todd Gurley is 23 years old. This Rams offense is going to be good for a long time.
1. Aaron Rodgers - Green Bay Packers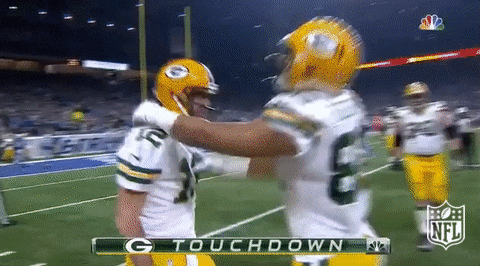 Let's start with the obvious. Rodgers will be 34 when the season starts next year. Newsflash: Drew Brees had his third-best season ever at 34. Tom Brady has had more 30-plus touchdown seasons since turning 34 than in his 20s. Peyton Manning threw for 55 touchdowns when he was 37. There's no denying that Rodgers' talent is on par with all these players, some would say he's even better.
He's already come out and said he's following the Tom Brady plan which mean's he'll be playing until Baron Trump runs for president. Rodgers is still the best quarterback in the game right now and will be there for as long as he wants.
More 2017 Dynasty League Strategy