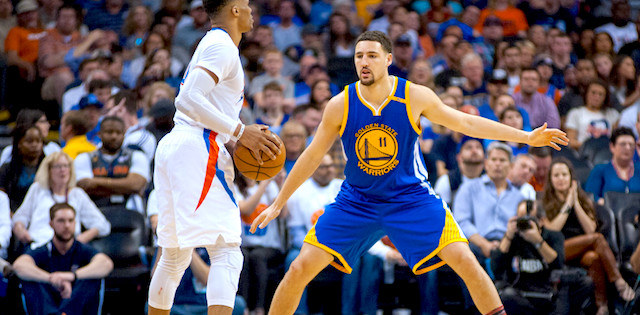 With the fantasy basketball season just around the corner, RotoBaller has you covered with our experts' fantasy basketball rankings. We've put together a top-200 ranking to help you with your upcoming drafts.
But that's not all! Our writers have taken the time to break down the various tiers of our rankings to ensure you have as much information as possible heading into draft season.
Below are is the rankings analysis for the fourth tier of the rankings.
Editor's Note: Get any full-season NBA and DFS Premium Pass for 50% off. Our exclusive DFS tools, Lineup Optimizer and daily Premium DFS Research.
Sign Up Now!
Fantasy Basketball Rankings - Tier Four
Tier Four - Fantasy Basketball Rankings Analysis
At this point in the draft your pick order can look significantly different from someone else's depending on what strategy you are running and what your punt plan is. Higher composite rankings are given to more flexible players that can slot into a multitude of builds.
From an initial glance at where I have guys ranked vs the other members of the staff, my stance on flexibility is pretty evident, as I've put a high premium on flexibility earlier because I like to defer on locking into a strategy until as late as possible. For example, that means having someone like Andre Drummond ranked lower on average than the others due to him almost locking you into a build, while I have someone like Jrue Holiday a lot higher due to his unique skillset and out of position contributions that allow him to act as an important piece for a multitude of builds.
I generally like to avoid locking into a build until round 3-4, as that gives enough time to get a good read on what your league mates will be drafting, letting you know which lanes you should be staying out of. That means it's really unlikely for me to own someone like Ben Simmons or Andre Drummond in a snake draft because of the restrictions they put on you from a team-building perspective, and it's more likely for me to go a bit higher on guys such as Holiday, Jimmy Butler, Draymond Green, etc. due to the value and importance they have as pivots for various builds. That is the method to the madness for why you might see some big deviation from where I rank guys against the other experts.
As for specific players, two guys I think are pretty underrated this year are Gary Harris and Nikola Vucevic. Harris is such a great fit for a lot of builds as he provides elite marks in both 3s and steals while also giving you an excellent field goal percentage from the SG spot - a rare skillset that not many other two-guards share.
Vucevic gives you a coveted triple one (one steal, one block, one three) that comes packaged with an expected double-double, which almost nobody aside from a healthy DeMarcus Cousins can give you. He also comes out at almost neutral in free-throw percentage. Good luck finding rebounds and blocks without hurting that stat elsewhere - it's an extremely difficult combination to find.
As for guys who I think are overranked here, I look at strategy specific players and guys whose skillsets are lacking in places. Clint Capela is ranked at 35 but with him, you know ahead of time when you want him and when you don't, so while there are times that you'll take him at this point, you'll usually want no part of him this early, if at all.
Klay Thompson is a player that I think is overrated every year, as his lack of defensive stats as well as assists and rebounds are a huge issue, and he isn't enough of an impact in FG% and FT% to make it worthwhile to take those losses elsewhere. His one elite stat is his three ball, but that is pretty easy to get on the wire, and therefore, I have him outside of the top-50.
More Fantasy Basketball Rankings