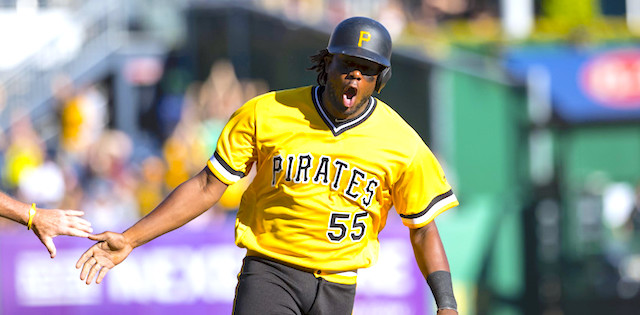 Now that I've already spoiled Avengers: Endgame on Youtube (hey, the Russo brothers said it was OK), it's time to pivot to the other most topical item in 2019 pop culture: Game of Thrones.
I admit I'm not an avid viewer of the show, so don't take this as a love letter to the series. OK, I haven't really "watched" the show per se, but it looks cool. It's not that I don't want to watch it, I just don't have that kind of time to invest. Put it this way - I'm still halfway through Season 2 of Breaking Bad, made it to the beginning of Season 4 of The Walking Dead and hadn't seen a single Avengers movie until my daughter guilted me into taking her to see Endgame before she heard the spoilers.
One day, when I make it big in the fantasy industry and can quit my day job (insert uproarious laughter here) then I'll use my spare time to catch up on the series. For now, I can at least speculate that it's pretty good. More importantly for a writer, it has a ton of quotes to use as inspiration for a fantasy segment. Without further ado, here are my fantasy baseball hot takes based on lines from Game of Thrones. MLB already started the whole crossover thing in the preseason, so why not keep it going?
Editor's Note: Get any full-season MLB Premium Pass for 50% off, with exclusive access to our season-long articles, 15 in-season lineup tools and over 200 days of expert DFS research/tools.
Sign Up Now!
Joey Gallo Knows Who He Is and We Must Love Him For It
"Never forget what you are. The rest of the world will not. Wear it like armour, and it can never be used to hurt you." — Tyrion
If anyone knows who he is, it's Gallo. Never was the phrase "three true outcomes" truer. He just became the first player in MLB history to reach 100 HR before he accumulated 100 singles. He is also the fastest player to 100 home runs in American League history, passing Mark McGwire.
With that prolific power comes the 34.3% strikeout rate and a free base every fifth time to bat. Despite the lack of singles and high number of swings and misses, he's managed to keep his average at .264 though. That comes with the almost certain 40 HR and 160 R+RBI, along with a handful of steals. We should also note that he's reduced his swinging strike rate every year, down to 15.5% this year. Yes, that's still high. But he doesn't care, and neither should you.
It's Time To Let Go of the Former MVPs
"What is dead may never die. But kill the bastards anyway." — Yara Greyjoy
We always remember the glory days of a player's career and the great heights they once achieved. This is the only possible explanation for Joey Votto, Ryan Braun, Albert Pujols and Miguel Cabrera to still be in fantasy lineups. These players are all 35 or older, living off the reputation they built up over the past decade (or two). That and they were all signed to fat contracts that their team still must honor.
It's not that they all deserve to be put to pasture just yet. The problem is that we keep hoping and wishing that Joey Bats will snap back to life, or that Miggy will hit just one more home run and maybe go on a hot streak and then he's back!
Not gonna happen.
You could still cull some RBI from Pujols, a few homers from Braun, a decent average from Cabrera and... I guess walks from Votto, if you're in a points league. Put them all together and you have a pretty good player. Sadly, there is no Voltron assembly slot on fantasy rosters. It's best if we just let these players' fantasy lives die a natural death on the waiver wire. That's what Jon Snow would do. (I assume)
Don't Bother Stashing Pollock, Kluber, or Severino
"Nothing f**ks you harder than time." — Davos Seaworth
Wow, tell us how you really feel, Davos. The lesson here is that every AB and IP makes a difference. For All-Star players that we invested high draft capital in, it's hard to let go and chalk it up as a loss. We want to believe that they'll come back just as good as ever. There's always the second-half!
Time for a reality check.
We've been waiting patiently for Luis Severino to get some good news. We're still waiting. Yankees GM Brian Cashman recently said, "You won't see him until after the All-Star break, in our minds." If that's the early word, prepare for worse. Then there's the possibility of setbacks, further injury, ineffectiveness upon return... Let's just say, I hope you don't need that IL spot for someone else.
Corey Kluber isn't officially out for the season but there isn't even a timetable for his recovery, so forget about returning after the ASB. We may not even get more information before then! It may be a blessing in disguise for his owners, as he was posting a career-worst 5.80 ERA and 8.9% walk rate that is more than double last year's.
This may not surprise you, but A.J. Pollock has gone over 450 at-bats in a season once. His latest injury is really an infection but it's something that occurred in his surgically-repaired elbow. The latest report is that it will take at least six weeks for him to recover, and then he'll have to rehab to get back into game shape. Finally, he'll have to show that his .223/.287/.330 line as a Dodger was just him getting warmed up. At 31 years old, the prospects of a double-digit steal season were already shaky. Time, well it hurts sometimes.
Get Ready For April Stars To Fall
"Winter is coming" — Pretty much everyone
Regression is coming! That would definitely be the signature line from the fantasy baseball version of GOT.
Spoiler alert: Cody Bellinger is not going to hit .400 this year, Christian Yelich is not going to hit 70 home runs, and Tim Anderson is not going to be AL MVP (although that would be so awesome).
That said, none of those guys should be considered sell-high candidates because they're still going to be better than everyone else at their position. Don't worry if Bellinger hits a skid in the coming weeks, he'll still end up as a top player unless something goes horribly wrong. No jinx.
The guys you should be worrying about are those without the track record or who have gotten a little extra luck along the way. No, these aren't just the leaders in BABIP or xBA-BA. These are players who have gotten off to a hot start and are unlikely to continue it, for various reasons.
My personal sell-high list of hitters includes: Luke Voit, Jorge Polanco, Mitch Haniger, Daniel Vogelbach, Brandon Lowe, Jason Heyward.
Batters I'm not selling after a fast start: Josh Bell, Domingo Santana, David Peralta, Alex Verdugo, Jeff McNeil, Tim Anderson.
On the pitching front, don't worry about: Tyler Glasnow, Luis Castillo, Domingo German, Matthew Boyd, Mike Soroka, Luke Weaver, Caleb Smith.
Try selling these SP instead: Chris Paddack, Sonny Gray, Jeff Samardzija, Jerad Eickhoff.
I've Been Wrong (So Far) On Many Players
 "A lion does not concern himself with the opinion of sheep." — Tywin
This is the part where I first humbly admit that I may have been wrong on some players this year. Once I name them, you won't need any validation of this point. Here are the ones that stand out after about five weeks of play.
Naturally, I'm not the only one to miss on guys like Buehler, Puig, or Pivetta. I may be the only one who thought Brinson was worth a lick.
That said, the job of a ranker isn't to go with the consensus or to give in to popular opinion. That's what sheep do, go with the herd. You've got to stick with your gut sometimes and hold steady through the tough times. Ignore the odds, go with your best strategy, and fight til the end. Ultimately, it's just like the Battle of Winterfell.
Edit: Actually, scratch that. I just watched Episode 3 of Season 8 and it's not at all like that in any way. Good show though.
More 2019 Fantasy Baseball Advice