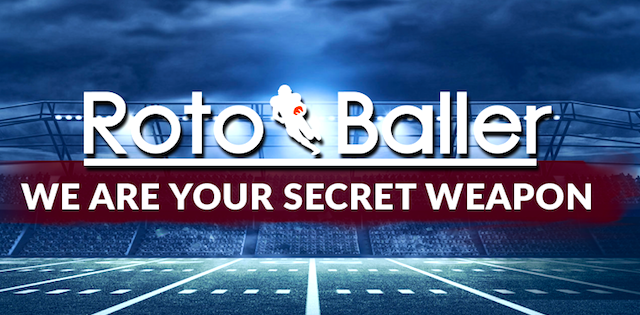 One of the few things that is considered consensus among the NFL Draft community is that the top two linebackers in the upcoming 2019 NFL Draft are Devin White out of LSU and Devin Bush out of Michigan. The debate starts when people try to agree on which one is the superior linebacker.
This debate becomes even more complicated when IDP fantasy football is taken into account since talent doesn't necessarily always translate to points within the IDP landscape.
Both Devin White and Devin Bush figure to be top assets in your dynasty IDP rookie drafts, and both should be relevant players in your redraft leagues as well. I tend to stay away from rookies in redraft leagues because they are often over-drafted, but these two rookie linebackers figure to make an immediate impact and could provide good value depending on how rookie-crazy your redraft league mates are.
Featured Promo: Get any full-season NFL and DFS Premium Pass for 50% off. Exclusive access to our Team Sync platform, Premium articles, Matchup Rating projections, 15 lineup tools, DFS cheat sheets, Research Stations, Lineup Optimizers and much more!
Go Premium, Win More!
Run Defense
Recognition speed in run defense is one of the primary traits that differentiates Devin White and Devin Bush. Devin White struggles in his processing speed and recognition. Misdirection and motion can take him completely out of the play at times. He too often is late reacting to the direction of the play and sometimes puts himself in poor position with incorrect reads off the snap. His overall athleticism helps him recover from his slow reactions.
Devin Bush, on the other hand, is a superior processor. He reads plays quickly, puts himself in position to make plays, and always seems to have a knack for getting to the point of attack quickly. His processing speed helps him make the most of his athleticism. Bush does have some of the same issues that White has with misdirection, but he isn't as consistently fooled as White is.
Neither Devin Bush nor Devin White is particularly good at shedding blockers to make tackles at the point of attack. White tends to play with more finesse than he should, but he has had some really good reps in this area as well. Bush tends to let the blocker get into his frame too easily and loses his ability to throw off blockers at the point of attack. White has a slight advantage in this area, but it isn't a strong part of either one's game.
Devin Bush is much stronger at holding his position at the point of attack. He gets better leverage against blockers and appears to have a stronger lower body to anchor and hold his ground. White is below average in this area. He doesn't give a ton of ground at the point of attack, but it doesn't seem to be where he will excel at the next level.
Devin White is far more tenacious in pursuit than Bush. Both have the range to work sideline to sideline, and Bush has shown a good number of reps where he is willing to make that run and get across the field to get to the ball carrier, but Devin White is consistently relentless in pursuit and seems far more committed in this area. While White gets the edge in his pursuit effort, Bush takes far better angles to the football. White often comes in at bad angles which lead to higher difficulty tackles. Bush takes more conservative angles but puts himself in a better position to make the tackle.
Tackling is quite possibly the weakest part of Devin White's game. He flies to the football but has very little control over himself as he comes in to make the tackle. This shows up in his pass rush as well, but it is far more evident in his run defense. He doesn't consistently wrap up and prefers to lunge rather than drive through the ball carrier.
Devin Bush comes into tackle attempts with far more control, will mirror the runner, line him up and run through him. He wraps up well and will very rarely take bad angles to the ball carrier. He is a little undersized, so he doesn't have the same tackle radius as White. Stiff arms can be a problem for him because he doesn't have the necessary arm length to beat them, but he does far more than White as a tackler with far more limitations.
The edge in run defense goes to Devin Bush. Neither one of them shed blocks particularly well, but Bush's recognition speed, strength at the point of attack, and tackling are all superior to Devin White's. White is the more relentless pursuiter, but his poor tackling and out-of-control approach to the ball carrier hurt his efficiency.
Coverage
Coverage is another area that Devin White's poor processing hurts him. He often ends up out of position early due to play-action and motion and can immediately put himself into recovery mode. He has the athleticism to accomplish this, but it is probably going to hurt his coverage ability at the next level, especially in the short passing game.
He doesn't have great awareness of spacing in zone coverage and isn't always aware of where he should be based on the routes that are being run around him. With that said, his athletic traits are excellent, and he should be able to run with anyone that he lines up against, provided that he is asked to run with them rather than sit in a zone.
He projects better in man coverage, with the ability to run with tight ends and running backs, and he has shown the ability to muscle players off their routes and toward the sideline when he turns and runs with them. His zone coverage ability will be strictly tied to his development at recognizing plays and learning spacing in his zone.
Devin Bush is excellent in zone coverage, courtesy of his play recognition, spatial awareness and ability to recognize the routes in front of him. He has the necessary athleticism to run with most of the players that he will be tasked with covering at the next level and has good speed and burst to make a play on the ball in zone coverage. Occasionally he will have missteps on crossing routes (most notably a rep against Parris Cambell coming across the middle), but they are not a common issue with his game.
In man coverage, Bush still has a little ways to go. He was beaten several times on wheel routes in the games I watched and failed to use his physicality to work the running back to the sideline. He seems far more comfortable with routes in front of him and getting vertical and running with his coverage assignment. He has a ridiculous leaping ability, and this helps him recover when he is beat vertically, but it is definitely something that he needs to improve on if he is tasked with following tight ends up the seam at the next level.
Again, Bush has the edge in coverage, but White certainly has the traits to be excellent in this area at the next level. As is the case with his run defense, his primary area of weakness in coverage is recognition and awareness. If he can develop this part of his game, he has the opportunity to be a stellar coverage linebacker at the next level.
Pass Rush
Both Devin White and Devin Bush project to be effective blitzers at the NFL level. Their athleticism alone will make them dangerous pieces for defensive coordinators to use to wreak havoc, but they both show efficiency in their blitzes and the ability to get to the quarterback.
Devin White is going to be an excellent blitzer at the next level. He times his blitzes well with the snap, has amazing closing speed on the quarterback, and shows the ability to push offensive guards into the quarterback's lap when he gets a little bit of forward momentum before the snap.
Devin Bush doesn't seem to have white the same level of speed or power in his blitzes, but both should be plus traits for him at the next level, and defensive coordinators are going to love his ability to blitz the quarterback.
While both offer nice closing speed on the quarterback and the strength to move offensive linemen between the tackles, Devin White's ability as a pass rusher extends beyond his physical abilities and to his technique. He offers enough bend as a pass rusher to work outside blitzes effectively against offensive tackles. He should the ability to use his hands to work through blocks on the interior. He projects to be an effective pass rusher from his off-ball linebacker position at the next level and should tally a decent sack total, even in his rookie year, if utilized properly.
IDP Preference
Personally, I think that I prefer Devin Bush to Devin White, as both an NFL player and an IDP option. The good news is that, in dynasty IDP rookie drafts, Devin White seems to be going a little earlier than Bush, so Bush is slightly more attainable.
I think that White has more room to develop and his upside is probably a little higher. He has to clean up his tackling technique and work on the mental aspects of his game, but his tenacious habits in pursuit offer him potentially a higher tackle ceiling down the line, though it would take a lot of work to fully reach his potential. His ability as a pass rusher certainly is appealing, and he has more potential than Devin Bush for splash plays, but his production may be more inconsistent than Bush's if they both land in similar landing spots.
Devin Bush is the safer IDP option here. He is more polished in coverage, is a better tackler, and doesn't end up out of position nearly as much as Devin White. Bush should have a very high tackle floor if he lands in a decent spot, and is more likely to end up as a middle linebacker than Devin White in my opinion, due to his processing ability.
You can't really go wrong with either of these linebackers, but Devin Bush seems to be the more polished player immediately, the safer prospect and is also probably going to be the cheaper of the two in your IDP drafts.
More NFL Draft Coverage
Check out all of RotoBaller's fantasy football rankings. Staff rankings are updated regularly for all positions and include standard formats, PPR scoring, tiered rankings and dynasty leagues.