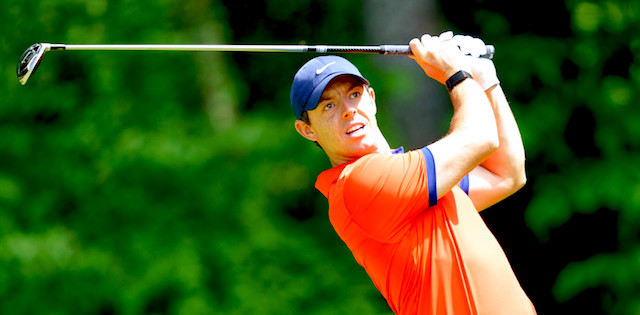 Welcome back RotoBallers! Andrew Landry held on late at the American Express, birdieing the final two holes to capture his second career PGA Tour title. Landry's finish was all that much more impressive when you consider the fact that he had a three-hole stretch from 13 to 15 where he made three consecutive bogeys, and his par on the easy par-five 16th could also be considered a misstep that almost allowed Abraham Ancer to run him down at the very end.
It hasn't been uncommon for Landry in the past to provide results out of nowhere, but his victory in California wasn't going to be the easiest to spot before the week began. The American had missed seven on his previous eight cuts, which includes five in a row, but it is results like this that enables value to be found weekly on DFS sites.
As far as this article is concerned, we positively highlighted top-10 finishers Abraham Ancer, Scottie Scheffler, Bud Cauley, Sungjae Im, Rickie Fowler and Andrew Putnam and didn't have any glaring fades included in the column. Like always, the purpose of this piece is to help you put together your optimal daily fantasy golf lineups for DraftKings, whether that be from a GPP perspective or a cash-game mentality. If you have any questions before the tournament starts on Thursday morning, feel free to contact me via Twitter @Teeoffsports. And be sure to read all of our other top-notch weekly PGA DFS articles to help you win big!
Editor's Note: Get our full-season PGA and DFS Premium Pass for 50% off. Our exclusive Lineup Optimizer, DFS Tools, and weekly Premium DFS Research.
Sign Up Now!
Farmers Insurance Open - PGA DFS Overview
Torrey Pines (South)
7,698 Yards - Par 72 - Greens Poa Annua
Our split course rotational run will continue this week at the Farmers Insurance Open. The field will divide their time between Torrey Pines South and Torrey Pines North for the first two rounds before finishing at the South Course for the final two days.
Before Justin Rose's victory last season, every winner of the event had played the South Course on Thursday and the North Course on Friday since 2011. It is tough to identify why this trend remained constant for so many years, but it could have something to do with the grueling nature of playing the South venue for three straight days. The South Course plays nearly two shots more difficult and almost 440 yards longer than the North, ranking as one of the most demanding tracks on tour yearly. The South venue is the longest on tour at 7,698 yards and features fairways that are incredibly challenging to hit. Only 51 percent of all drives find the short grass, which is the second-lowest on tour to Waialae Country Club. The significant difference is that Waialae's rough still allows short wedges into the putting surface, as where the small greens here require a long iron into them because of the length of the holes.
The North Course can be viewed more as a plodders facility. Good iron play and strokes gained around the green will be at of a premium, but we can't entirely discount the importance of the venue since 18 of the 72 holes will be played at the property. Nine of the past 14 winners of the Farmers have finished the season inside the top-25 in driving distance, and seven of the eight par-threes are over 200 yards between the two venues.
Let's take a look at the stats:
| | | |
| --- | --- | --- |
| Stat | South Course | Tour Average |
| Driving Distance | 286 | 283 |
| Driving Accuracy | 51% | 61% |
| GIR Percentage | 62% | 65% |
| Scrambling Percentage | 52% | 57% |
| Average Three-Putts Per Round | 0.73 | 0.54 |
The last two seasons have seen three-under and even-par as the total needed to make the cut. I'd anticipate we see a cut-line somewhere in the middle of those two totals since the weather not expected to play a significant factor, which means golfers will need to make the most of their round at the North Course.
In Vegas, as of Monday, Rory McIlroy leads the way at 6/1 and is followed by Jon Rahm at 7.5/1, Tiger Woods at 11/1, Justin Rose at 16/1, Xander Schauffele at 16/1 and Hideki Matsuyama at 18/1. Rose is your defending champion of the event, and Jason Day, who is 40/1  this season, was your winner here in 2018.
Key Stats
Off the Tee + Approach 25%
Proximity 175+ Yards 17.5%
Driving Distance 17.5%
Par-Five Birdie or Better 15%
Bogey Avoidance 12.5%
Strokes Gained Around the Green 12.5%
50% Stats/30% Form/20% Course History
Fantasy Golf Lineup Picks for DraftKings (PGA DFS)
High-Priced DFS Players 
There are five players this week priced above $10,000:
Rory McIlroy ($11,600) - I'm not one that typically starts my builds in the $11,000+ range, but I have Rory McIlroy and Jon Rahm combined at slightly over 25% of the win equity in this event. That is EXTREMELY high for the top two golfers in a 152-man field, and I am not going to talk anyone out of starting their lineups in that fashion. McIlroy is arguably the best player in the world and deserves to be treated as such in La Jolla.
Jon Rahm ($11,300) - There is a prudent argument that could be made that Jon Rahm is better at courses where you can bomb-and-gouge with no real fear of the rough, but the Spaniard's length and aggressiveness off the tee make him a perfect option for those looking to take a more volatile approach to their builds. Rahm's scrambling and around the green game does leave a little to be desired, but his pure strength and go-for-broke mentality present him as an intriguing option to consider in GPP fields. I'd avoid the third-ranked player in the world when taking a cash-game mindset, but there is no denying his upside for glory this weekend.
Tiger Woods ($10,800) - Eight career victories at Torrey Pines will put Tiger Woods squarely on the map for all DFS players at the Farmers Insurance Open. I do worry that Woods' propensity to spray his driver will hurt him here this weekend, but he still ranked inside the top-10 of my statistical model and has the long irons needed to find success once again.
Justin Rose ($10,300) - If you are looking to leverage your ownership, Justin Rose should be the least selected golfer at the top of the board. His victory here last season to go along with his two additional top-eight showings here over the past three seasons won't make him completely forgotten, but there are a lot of players on DraftKings that are going to ignore the Englishman and either pay up or down in salary.
Xander Schauffele ($10,100) - It is challenging to say why Xander Schauffele has struggled in his hometown as much as he has over the years. Schauffele's game is an ideal fit for the venue, but he only has one made cut in four attempts at Torrey Pines in his career. In fairness, his 25th place display here in 2019 might be all that was needed to officially get him past whatever issues were preventing him from finding progress at the facility, but there is a risk for those that are considering using him for their cash-game lineups. I am not fading Schauffele and will have my fair share of exposure to him, but it doesn't come without some peril.
Mid-T0-Low-Priced DFS Players
Hideki Matsuyama ($9,900) - Hideki Matsuyama falls into the skillset for me that makes him viable for both GPP and cash games at Torrey Pines. I expect Matsuyama's cash-game ownership to perhaps lead the way for all golfers, but I do believe we see some of that ownership wane off in large-field events. The Japanese sensation's inability to win has been well noted, but the 23rd-ranked player brings with him a game that features some of the best long irons in the world and an elite skillset when it comes to scrambling and saving par around the greens. Nine of the past 14 players to win this event have ranked inside the top-25 in driving distance during the year they won, and while Matsuyama has gotten off to a slow start this season because of course setup and finished just outside the top-25 last year, his numbers are awfully similar to Justin Rose's during his 2019 victory.
Rickie Fowler ($9,700) - It has been a trainwreck for Rickie Fowler at Torry Pines since 2014, missing four of his previous six cuts while failing to record a top-60 result in his other two finishes. We can point to the narrative that he might not be long enough off the tee, but I am not sure how much I like that stance. Fowler isn't the longest guy off the tee in the world, but his length shouldn't be what is hindering him from finding success. Fowler has finished inside the top-61 on tour in driving distance each year since 2014, including a season-high total of 23rd during that stretch in 2016. Fowler, Jordan Spieth and Patrick Reed will be your three lowest owned guys from $8,500 or above, but Fowler's skillset should be the best to find some answers if you are looking to leverage ownership.
Gary Woodland ($9,500) - There will be a lot of talk about course history this weekend, but Gary Woodland's pedigree at Torrey Pines will be the one that is most often negated from articles. The American has provided four straight top-20 results in La Jolla, which doesn't even include his share of 10th here in 2014. Torrey Pines demands players to be good total drivers and solid with their long irons, and that is precisely the game Woodland will bring with him this weekend to California.
Tony Finau ($9,300) - I'm done trying to predict where Tony Finau's next title will come. I used to be adamant that we would finally see his second breakthrough victory occur at the Farmers Insurance Open, but I have made that prediction every year since 2017, and it has yet to materialize into becoming a factual statement. Will it happen this season? We will see.
Jason Day ($9,000) - I've been one of the biggest Jason Day supporters you can find in this industry, consistently acting as an apologist for why the Aussie continues to slide in the world rankings year after year. Maybe I have become snakebitten one too many times as of late, but Day is someone I can't get myself to back this weekend at Torrey Pines. His stellar course history of two wins since 2015 will garner more ownership than he currently deserves, and I am not thrilled with the prospects of playing Day at roughly 10 percent ownership when we don't know where his health is at coming into the tournament.
Cameron Smith ($8,700), Marc Leishman ($8,300) - Sticking with the Australian theme, I figured it would be easier to clump both Cameron Smith and Marc Leishman into one breakdown. I believe Smith, Leishman and Day will all garner similar ownership percentages, but it would be the two in this section that would intrigue me most. I usually don't like going back to a player that has just recently won, but Smith's game has quietly produced three consecutive top-33 results at Torrey Pines. Both Smith and Leishman have been able to take a week off since their finishes at the Sony Open, and I believe each golfer is trending in the right direction with their current game and past labors here at Torrey Pines.
Ryan Palmer ($8,000) - I am okay with the idea of viewing ownership as a whole for your lineup and not in individual pieces, meaning that if I were deadset on the concept of playing Palmer, I could justify doing it if I made the rest of my build contrarian. However, with all that being said, I might take an approach of using very little of the American this week. Palmer grades out 11th for me on my model, which makes it a dangerous route to go down, but a lot of his ranking is built into course history and recent form. I usually try to avoid golfers at $8,000 or below when other mitigating factors are coming into play, although I have no issues using Palmer as a cash-game only sort of selection and hoping to beat the masses in GPP fields with a contrarian approach.
Lanto Griffin ($7,900) - From one chalky option to the next, Lanto Griffin's ownership should also exceed 15% for the week, but I am not as quick to move off of him as part of my core. Griffin checks all the boxes I am looking for at a long course such as Torrey Pines, and I am ok with the idea of building unique lineups with him included.
Byeong Hun An ($7,700) - There is an interesting section here with golfers like Emiliano Grillo, Byeong Hun An, Jason Kokrak, Russell Knox and Bud Cauley. Any of those five would be intriguing pivots away from Lanto Griffin or Ryan Palmer, but it is Hun An that catches my eye the most. The South Korean is one of just two golfers that ranks inside the top-25 for both driving distance and strokes gained around the green when I attach an 80% weight to 2019 statistics and 20% to this year (Rory McIlroy is the other). It is going to be challenging to go too far down this board and find winning upside at a big-boy event such as the Farmers, but Hun An's game is explosive enough to get the job done.
Jhonattan Vegas ($7,000) - Jhonattan Vegas has gone in reverse in recent years at Torrey Pines. After providing three straight top-28 finishes from 2015 to 2017, Vegas has missed the cut in his previous two attempts. When you get down this far on the board, you are going to have to take chances on specific game types, and Vegas' ability to drive the ball, score on par-fives and use his long irons outweighs the upside for most. Putting tends to be his undoing but watch out if he gets hot.
Luke List ($6,700) - Maybe this is hoping to strike lightning in a bottle as Andrew Landry did at the American Express, but Luke List does have a game type that could bludgeon a course when he is in form. Three missed cuts in his previous four tournaments won't bode well for a sudden change, but List has shown past success at the venue, posting a top-15 result in 2018.
Kevin Tway ($6,700) - Ranked 25th last season in driving distance and 54th in par-five birdie or better percentage, Kevin Tway enters the week with three straight top-43 finishes at Torrey Pines. Tway has lacked the robust upside during those runs, but his ranking of 14th around the greens this season could help to propel him up the leaderboard.
More PGA Analysis and DFS Lineup Picks