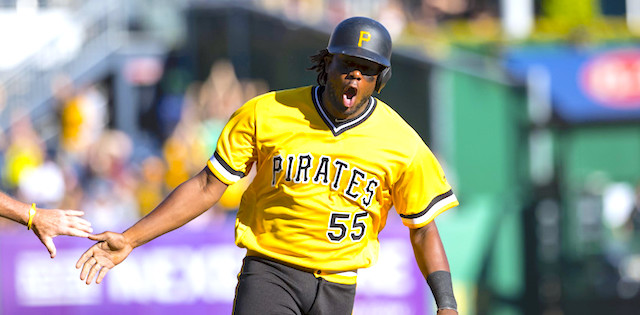 Welcome to the Tuesday, July 2nd edition of Daily Slivers of the Fantasy Soapbox.
Discussing baseball is as fun as the game itself. It has a way of bringing people together to share different opinions about the sport we all love. A similar action can be done with fantasy baseball where we not only discuss topics but also look to improve our teams as well as the teams of our fellow fantasy baseball enthusiasts. Everyone has their own perspectives which are not to be cast off as frivolous. They should be used as a method of expanding our own knowledge.
In this article, I review the previous day's boxscores and provide my opinion on a variety of topics. Some will be random, some will be fun, and some will be stat-driven. It's a soapbox so I may rant from time to time as well. So without any further delay, below are my thoughts on July 2nd. Enjoy them. You can even respond with your own thoughts on Twitter @EllisCan2.
Editor's Note: Get any full-season MLB Premium Pass for 50% off, with exclusive access to our season-long articles, 15 in-season lineup tools and over 200 days of expert DFS research/tools.
Sign Up Now!
Daily Musings
People, you have to know your Safe Words. They change randomly so check the list prior to game. As a reminder, here are the current ones:
So much excitement in Toronto (15 runs), Vladimir Guerrero Jr. tallies a double w/three runs, .252AVG. It's serviceable. Yearning for more.
Double-400 Club

Freddy Galvis hits two Monster Jams! (409ft, 416ft).  (14).
Josh Bell launches three missiles! Two reached the mark. (402ft, 404ft).

Ji-Man Choi stays in the lineup, but somehow you can find a way to get Brendan McKay in the lineup. This seems more of spectacle than an actual viability, especially when you have NATE LOWE sitting at Triple-A. Disrespectful.
Josh Bell w/three High-Velocity Crowd Pleasers (25). (109mph Exit Velo). He leads the majors in Extra-Base Hits(57) & RBI(77).
Javier Baez w/21st HR Leads team in HR & RBI(57).
Trevor Williams cruises to easiest win on the planet, despite allowing 5ER, 5IP, 3BB, 4K. He's averaged 5 runs allowed in last three starts. Not encouraging. Hosting Brewers next does not give good vibes.
Thank you, Medic! Eight days was too long. Christian Yelich w/30HR (a 349-footer). Yep, small park.
Ok, you don't have to steal bases if you make alternate arrangements. THUNDER!!! Keston Hiura w/442-foot MONSTER SHOT! 110mph exit velo.
Josh Hader is human. He stumbles. 2ER, 1IP, 1K. No save. He does have 20 so stop complaining.
Lorenzo Cain w/fifth HR, 48R, 10SB, & .248/.312/.357 slash? Is that worthy of 66ADP? I didn't think so either. A lot of that going around these days. Numbers look normal (minus a 12.5% pop-ups). Maybe age getting to him. It gets to us all. I'll hang around since offense is dynamic.
Eugenio Suarez trying to bring some heat into All-Star break w/two HR. 3HR, 7RBI, .360 over last week.
Jesse Winker only 24% owned? Keep a finger to the pulse. Keep on scout list. 6R, 2HR, .333AVG in two weeks. .295/.386/.525 over last month. Get Some!
I feel sorry for the Trey Mancini owners. Sometimes you wake up & wish he could do better than a measly 53R, 17HR, 40RBI, 1SB, .302AVG.

(Special Scratch'N'Sniff edition: Put nose—(HERE)— to smell). That smell is sarcasm, people. Are you kidding me? Not an All-Star?!

Hope you kept your Jose Alvarado shares. Seventh SV & counting.
Kevin Kiermaier continues to be underappreciated. 10th HR to go with 14SB. Yes, .248AVG isn't great, but still. Power/Speed combo is nice.
Tyler Skaggs. Terrible, tragic news. It's downright shitty to lose someone this early. Hopefully, it is a reminder not to waste any time. Reach out to people. Make friends. Have discussions. Make this life a good one by talking to and helping people.
Enjoy your Tuesday night baseball. Be engaged with someone new, online or in person. Then reach out and say hey to one of your old friends.
No Fear, Just Fantasy.
More Fantasy Baseball Analysis