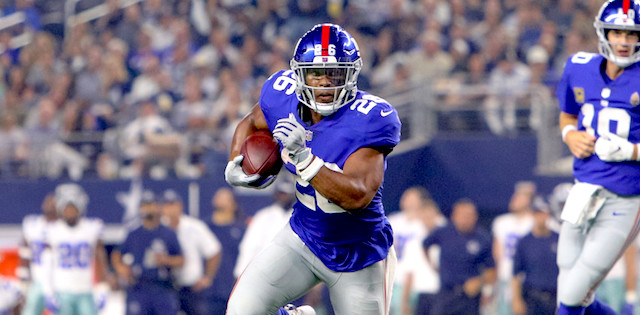 For some, it's birth. Other's may come in the form of an experience. There are even those few (my aunt) who fall in that weird, I just like their colors category. But, every sports fan has that defining moment which determines "their team". Mine came January 27, 1991 - the infamous Scott Norwood, "wide right" Super Bowl XXV. At six-and-a-half years old, I didn't know much about football -- other than it was fun to play outside with my friends and hurt sometimes -- but, my dad did. My Giants fan dad, that is, and the celebration which ensued following Norwood's botch job is one of the more memorable moments of my early childhood.
I could go into more detail, and turn this into an emotional trip down memory lane, but that's not what I'm going for here. I bring all of this up simply because that Super Bowl victory would not have been possible had the Giants not gone into Candlestick Park a week prior, kicked a million field goals, and defeated the two-time defending champion San Francisco 49ers... In their house (in case you're too young for the Candlestick reference). This was a different time. The Giants were actually good at playing football; as were the 49ers. No longer is this the case. And, when the (1-7) New York Giants head to Santa Clara to face the (2-7) San Francisco 49ers, a trip to the Super Bowl will not be at risk - they'll be playing for draft position.
This game might not have any playoff implications, and the reality is, losing would actually offer more long-term benefit. However, it's only Week 10 and these are prideful men who have a job to do - don't expect them not to come out and play. My job, then, becomes to fill you in on who you should have in your fantasy football lineups and why you should do so. Which is exactly what you'll find below. (Reading, required. Watching, optional.)
Editor's Note: Get any full-season NFL Premium Pass for 50% off. Our exclusive In-Season Lineup Tools, Lineup Optimizer and over 150 days of Premium DFS Research.
Sign Up Now!
New York Giants at San Francisco 49ers

Date and Start Time: Monday, November 12th at 8:15 p.m. EST
Game Spread: SF -3
Over/Under: 44
Notable Injuries and Status:
Offensive and Defensive Rankings (per game):
| | | |
| --- | --- | --- |
| | Giants | 49ers |
| Passing Yards | 9th | 25th |
| Rushing Yards | 31st | 4th |
| Pass Defense | 16th | 17th |
| Run Defense | 23rd | 12th |
Must Starts
Top Players That You Should Have In Your Lineup
Saquon Barkley (RB, NYG)
He's third among running backs in scrimmage yards. His 84.1-percent carry share (RB carries only) sits fourth at the position. He sees more targets per game than all but 13 wide receivers. He's also very good at playing football.
Odell Beckham Jr. (WR, NYG)

If you checked out that nifty table above, you probably saw that 9th next to passing yards per game, under Giants, and thought that must be a typo. It's not. In fact, Beckham's 98.1 receiving yards per game rank 6th among wide receivers. Problem is, Eli Manning has thrown just eight touchdown passes this season. (So too has Ryan Tannehill - he hasn't played since Week 5.) The 49ers have given up 11 receiving TDs to opposing WRs this season (tied for the sixth-most) so if there's a game to bet on OBJ finding the end zone, this is the one. If not, well, he's gone over 100 yards in five of his eight games.
Must Sits
Players To Avoid Putting In Your Lineup
Alfred Morris (RB, SF)
Remember when Jerick McKinnon went down in the preseason and everyone was all, "Alfred Morris is the man..."? That was cute. (I may, or may not, have endorsed Alf.) Not even the season-ending injury to Raheem Mostert justifies Morris being in your lineup at this point. He saw seven carries last week; he put up 13 yards. The Giants allowed 162 rushing yards in their first game without Damon Harrison, and Morris is likely to see some additional run by default, he just hasn't been effective enough at any point this season to trust that he'll capitalize on the opportunity/matchup. If he balls out on your waiver wire (he shouldn't even be on your bench) so be it... I've now seduced myself into considering rolling the dice on him in a DFS contest.
Marquise Goodwin (WR, SF)
There's one guy every week who's not really a must-sit. Not really a solid start either. But, has fantasy relevancy nonetheless. This week, that title is held by Marquise Goodwin, and I have no idea what to do with him. On one hand, Nick Mullens looked incredible. On the other hand, they played Oakland. On the other hand, Mullens attempted only 22 passes. And on the other, only four of them targeted Goodwin - he caught one for 11 yards. The Giants secondary has actually been decent, and I don't trust him. So, yeah. (see Pierre Garcon below)
Solid Options/Sleepers
Which Players Will Have Solid Games and Which Could Surprise?
Solid Option - Matt Breida (RB, SF)
Battling injury the past few weeks, Breida will have rested a full 10 days by the time this one kicks off - the Thursday night game followed by a Monday night'er couldn't have come at a better possible time. As mentioned, the Giants run D looked soft in their first game without Damon Harrison -- they're also dealing with some injuries on the linebacking front -- so Breida should be good for RB2 numbers (at a minimum) in this one... If he can stay on the field.
Solid Option - Sterling Shepard (WR, NYG)
Like Beckham, Shepard has fallen victim to Manning's allergy to throwing passes to receivers which are running (possibly standing) in the portion of the field which is painted a color that's typically not green and includes a word which delivers the home team's moniker. He does, however, offer value in this matchup due to the more than seven targets he sees per game and the fact that, again, San Fran has been rather generous in handing out receiving TDs to opposing WRs.
Solid Option - George Kittle (TE, SF)
Travis Kelce and Zach Ertz are the only tight ends averaging more receiving yards per game than Kittle's 76.9 - he's been balling. Thing is, the Giants held Ertz to 43 yards in Week 6, and only two TEs (Josh Hill and Jordan Thomas) have gone over 50 yards against this defense on the season. The 53.6 yards per game they've allowed to the position falls around the median, but another huge game from Kittle doesn't seem likely - the Giants are one of just five teams to have allowed one or fewer receiving TDs to the TE position as well. Still, 66.7-percent of Kittle's games this season have resulted in a Top-10 fantasy performance, so while the matchup might not be the greatest -- and he's dealing with a "chest" injury -- he should put up solid numbers.
Sleeper - Eli Manning/Nick Mullens (QB)
I do not believe that either of these quarterbacks has Top-10 potential. I also do not believe the final score will be 15-13 like the aforementioned 1991 NFC Championship game. Mullens was all of the rage following his impressive Week 9 debut, but when you consider that he became just the 10th QB this season to attempt 25 or fewer passes and finish the game with at least 20 fantasy points... He played Oakland. As mentioned, Eli puts up yardage, he just doesn't throw touchdowns. Both defenses have been almost identical against QBs (below) -- neither of which is overly dominant -- so I could see either QB having a decent game. I could also see them disappointing. They're in that Marquise Goodwin realm; low-end, 2-QB league options with minimal upside.
Sleeper - Pierre Garcon (WR, SF)
It's been a season to forget for Pierre Garcon. For everyone else, it's been more like forget Pierre Garcon. That was until Nick Mullens emerged from the depths of the underworld and contributed to Garcon's second-highest yardage total of 2018 -- as well as his first TD -- in the first quarter of last week's game against Oakland. The first quarter. Garcon disappeared after that, but here's to hoping it was a sign of things to come. Mullens didn't fare well on passes farther than 10 yards, and his average depth of target was just 6.6 yards (Derek Carr-ish) which tells me this Mullens-Garcon connection might wind up being something special (Garcon isn't exactly a deep-threat at this stage of his career).
Side Note: Garcon did not practice on Thursday.
Sleeper - Evan Engram (TE, NYG)
Engram is like that artist that drops a debut album so fire that you pre-order the sophomore project the moment it comes available. Then, you get the second album, and it's kinda weak but you're convinced that it can't be based on the debut so you force yourself to find reasons to like it. The reasons, in Engram's case, are the 5.2 targets per game (he saw nine last week) and the fact that he's been injured; he has to be getting healthier with each passing week, right? San Fran has allowed four receiving TDs to the TE position (tied for the eighth-most) so if Eli takes his Claritin, maybe there's a chance?
More Fantasy Football Analysis