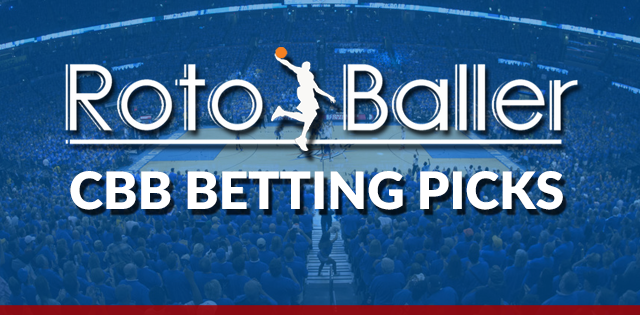 In this article every week, we'll be reviewing some of the top college basketball games of the day to see how we can beat Vegas.  Today's full slate of games includes five different conferences, an undefeated team, and a former lacrosse-turned-basketball star.
For the season so far, our picks have gone 6-3, as we enter conference play. Now that the non-conference "cupcake" games are out of the way, teams are entering the phase of the season where they must put on hteir best performances to make their claim towards the field of 68.
Here are some of the top college basketball expert betting picks for Saturday, December 28. Let me know your thoughts, and follow me on Twitter @fredetterline.
Season record to date: 6-3
Virginia Military Institute (VMI) @ East Tennessee State - 4:00 pm
The VMI Keydets travel to Johnson City, Tennessee, to compete with the East Tennessee State Buccaneers. In the early going, the Keydets have shown minimal defensive ability, but plenty of offensive firepower. In fact, the total points has gone over in five straight games. While VMI is seeking to break a six game losing streak, East Tennessee State is churning along towards an at-large argument.
The key in this game will come down to the guard-play and which team can dictate the pace of play. Senior VMI guard Garrett Gilkeson is a high-volume shooter who has not shot with particular efficiency this season. An added dash of efficiency and command of the pace by VMI will make hitting the over a bit easier today.
Pick: Over 139
Nebraska @ Northwestern - 4:30 pm
Nebraska and Northwestern share an identity as Big Ten West programs that are seemingly in a continual rut of mediocrity. Nebraska, led by first year head coach Fred Hoiberg, has several embarrassing blemishes on the resume such as a home losses to George Mason and North Dakota, and a blowout conference loss to Rutgers. The team was expected to struggle in a full rebuilding year, but they have also registered some surprising wins including over Purdue and Iowa. Coach Hoiberg has this team trending in the right direction and they should do enough to keep this game close.
The Northwestern Wildcats are led by a senior who hasn't even played college basketball until this year. When coach Chris Collins decided to bring Loyola-Maryland graduate transfer Pat Spencer on board, many fans and pundits were skeptical. Spencer was a four-time All-American lacrosse player who hadn't played basketball yet at the Division 1 level. Spencer has been a reliable guard this year, shooting 44% from the field and averaging 10.6 points per game. The Wildcats' problem has been a lack of offensive creativity and play-makers, something that even Spencer has been unable to fix.
Pick: Nebraska +5.5
New Jersey Tech (NJIT) @ North Florida =5:00 pm
The NJIT Highlanders travel to Florida to take on an Atlantic Sun foe, the North Florida Ospreys. NJIT, led by head coach Brian Kennedy and junior guard Zach Cooks, is coming off a 27-point humiliation on its home court at the hands of Liberty, the class of the conference, and a conference loss at Jacksonville. The season has not started how NJIT wanted, but they have an opportunity to get back on track after starting conference play 0-2.
North Florida has jumped out to a 3-0 conference record, with wins over Kennesaw State, North Alabama and Florida Gulf Coast. Coach Matthew Driscoll returned 80% of minutes played from last year's team, including senior forward Wajid Aminu. The team operates defensively out of a 1-3-1 defense which plays right into what NJIT wants to do on offense. The 1-3-1 defense should allow NJIT's shooters free reign on the perimeter where they prefer to do their damage. These teams are a lot more evenly matched than Vegas' line indicates, and NJIT has capable shooters that can light up the scoreboard in a hurry, despite the lackluster performance to start Atlantic Sun conference play.
Pick: NJIT +10
Florida @ Missouri - 8:30 pm
The Florida Gators earned much deserved fanfare this off=season. Head coach Mike White added Virginia Tech graduate transfer Kerry Blackshear and a consensus top-15 recruiting class that promised to return Florida to its glory days a decade ago when it hoisted back-to-back championships. The team has struggled to gel, and Blackshear has had difficult carving out a specific role in the early going, highlighted by losses to UConn, Florida State, Butler and Utah State. The last time out though, the Gators gave a spirited performance as they convincingly cast aside the South Carolina Gamecocks.
Missouri has started 0-2 in Southeastern conference play and will be without junior Jeremiah Tilmon for the second straight game. Replacing Tilmon's offense has been a work-in-process so far and the team showed minimal signs of reviving its offense in its most recent 12-point home loss to Tennessee, a game that Missouri was favored in. Missouri will need an injection of scoring to keep up with Florida and it is difficult to see exactly who the main contributor of that could be.
Pick: Florida -3
Boise State @ San Diego State
The Boise State Broncos travel to San Diego State on Saturday evening for a Mountain West conference showdown. Boise State has been a strong team against-the-spread this season, winning and covering the spread its last time out against UNLV. Coach Leon Rice has an experienced squad, led by senior guard Justinian Jessup who set Boise State's record for career three-point shots made its last time out. Jessup is the engine that leads a strong mid-major team that has its eyes firmly on a huge resume boosting opportunity tonight.
San Diego State has been incredible, to say the least. The team has been perfect, winning every game this year thus far including games over BYU, Iowa, and Utah State. Junior guard Malachi Flynn, who transferred into the program from Washington State, has been the lead conductor averaging 16 points per game this season. The Aztecs pride themselves seemingly every season on elite defense and this year is no different. While the Aztecs appear on paper to be the superior team, they have a target on their back for all of the Mountain West to chase and Boise State will be motivated to show it can compete with the class of the conference.
Pick: Boise State +10
Thanks for reading, and remember to gamble responsibly.
More Fantasy Basketball Analysis