While the All-Star game is still a few weeks away, every team in the NBA has reached the midway point of its season at 41 games. We're officially in the home stretch of the 2017-18 season.
With that in mind, we dive into the numbers to announce the Most Valuable Player, Most Improved Player, and Rookie of the Year in Fantasy Basketball.
Enjoy!
Editor's Note: Our friends at Monkey Knife Fight have the best, most fun, fastest growing DFS props game! It's super simple to play and to win real money. Just choose your NBA, NHL or PGA game, and make your picks! Get a 100% instant deposit bonus up to $50 using promo code: BALLER. That's $50 for free - don't miss out!
Play Now!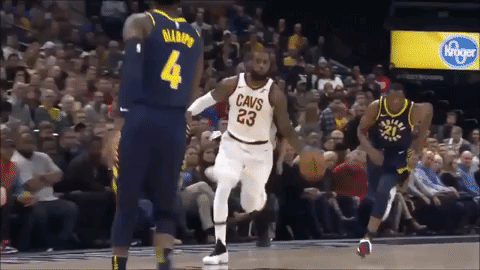 LeBron James isn't ranked as the best fantasy basketball player this season. His consistency and his inability to take games off however, is make him the Most Valuable. James has yet to miss a game this season, he leads the league in field goals made, third in PER, eighth in True Shooting Percentage, third in points per game, fourth in assists per game, 24th in rebounds and blocks per game, thirteenth in steals per game. Basically, he lights up the entire stat sheet every time he plays--which is every game.
I mean...
#NBAVote @KingJames Appreciate the help boiiiiiiii ? pic.twitter.com/R8WbUyTRxD

— Kevin Love (@kevinlove) January 7, 2018
Given that James' average draft position and projected value was towards the bottom of the first round, his +/- of current value compared to preseason projected value is the best for anyone in the top-10.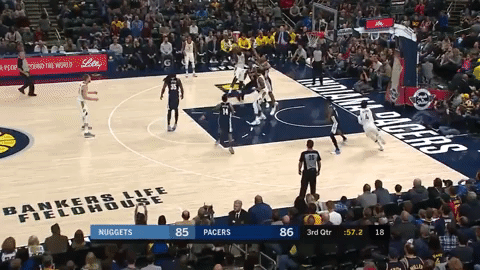 When Oladipo was traded to Indiana in the off-season there wasn't one person on all of planet Earth who viewed him as the top commodity in that trade. After all, Oladipo had barely worked his way into the top-100 last year in 9-cat leagues, finishing 97. While last year he fell victim to Russell Westbrook's insane usage rate, obviously bringing down his own value, there were no signs of  him being able to be the statistical leader of a team, even when that's exactly what was expected of him during his time in Orlando.
Yet, through the first half of the 2017-18 season, no one is having a more improved season. As mentioned, Oladipo finished 97 last season, and is currently ranked 11. Even coming into this season, asked to carry the burden with breakout candidate Myles Turner, Oladipo was projected as a fifth round value pick. So far this season, he is averaging career highs in every statistical category except assists (0.2 assists per game off his career-best). He has had single game career highs in points (47), rebounds (15), steals (7) and three-pointers made (6).
Also...
Victor Oladipo is two years younger than Paul George and tops him (comfortably) in PER, TS%, WS/48 and BPM this season.

According to PER and BPM, George never had a season with the Pacers as good as the one Oladipo's currently having.https://t.co/HCG1wInqMh pic.twitter.com/r4qOC3WXZS

— Andy Bailey (@AndrewDBailey) January 15, 2018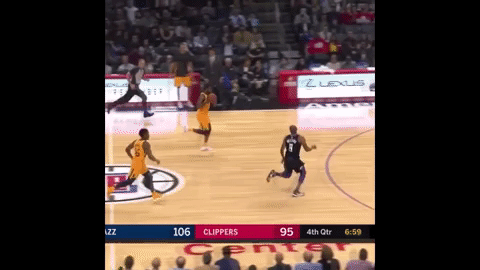 Despite being the thirteenth pick in the draft, there was not one person who expected Mitchell to have this kind of start to his career. Mitchell was not even on most draft boards, ranked out of the top-200s and not even considered a sleeper. Players like Rodney Hood and Joe Johnson were expected to take up the bulk of the minutes at the shooting guard position, but it has been Mitchell who leads the Jazz in points per game and shot attempts through the midway point.
He leads all rookies in points per game (18.8) and free throw percentage (.854), third in steals per game (1.48), while also averaging 3.4 assists and rebounds per game. His 41 points on November 30 is the most by a rookie this season and has gone over 30 points four times this season.
Ben Simmons and Jayson Tatum are also having fantastic starts, but only one rookie is in the top-50 in 9-cat leagues. Mitchell.
More Fantasy Basketball Analysis
DFS Premium Subscription
Get a
free trial
 of our powerful Premium Tools. Our famous DFS Cheat Sheets, and Lineup Optimizers & Generators with daily matchup projections.
Win more. Try the most advanced lineup optimizer in daily fantasy sports.
Sign Up Now!