There are only two feelings you have once you finish your fantasy football draft; love or hate. Don't let the post-draft grades produced from algorithms sway you. Mute the outside noise and Stop The Slander. Trust your team.
No matter how much preparation you did leading up to your fantasy draft, what "expert" advice you followed, or what perceived steal you got in the 11th round, the truth is, no one knows anything. We can give you predictions, and use numbers to support our arguments. Experts can provide you with sound advice as it pertains to draft strategy. There are dozens upon dozens of resources out there that allow you to make the best possible picks. At the end of the day, nobody knows anything.
You, hopefully, made smart decisions. You stuck to your strategy or adapted when it was necessary. You ignored the trash-talkers, but hopefully, uttered some choice words yourself. You stuck to your board. You came into the draft with players you liked, and hopefully,  you rostered a couple of them. Most importantly, you did not draft Nathan Peterman (or any Buffalo Bill for that matter).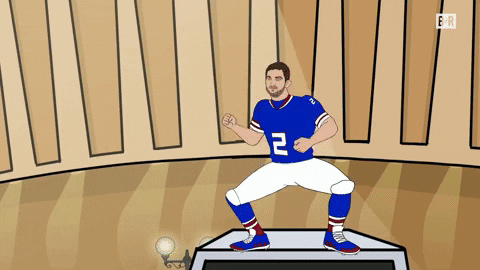 Editor's Note: Get any rest-of-season NFL Premium Pass for 50% off. Our exclusive DFS Tools, Lineup Optimizer and Premium DFS Research through the Super Bowl.
Sign Up Now!
Believe in Your Team (even if nobody else does)
The other people in your league may have pointed at you. They may have thought passing on LeSean McCoy in favor of Alex Collins was asinine. You were laughed at in your draft room for taking Aaron Rodgers in the third round. They sneered at you when you pulled out your computer, and tables and magazines, or a single piece of paper that simply said draft Antonio Brown.
Once the games start, however, throw it all out.
Last year,  David Johnson was the unanimous first overall pick and broke his wrist on a freak play in Week 1. Early pick Jay Ajayi struggled through the first half of the season before he was traded to the Eagles and stuck in a mind-numbing running back by committee nightmare. Mike Evans, Devonta Freeman and DeMarco Murray all sucked. (Let's not sugar coat it.)
On the other hand, Alvin Kamara finished in the top-five in scoring despite being a member of a three-headed RBBC to start the year and was either a late-round flier or a waiver pickup at best early in the season. Alex Smith left analysts and novices dumbfounded by his ability to finally go deep, finishing the year as the best deep-ball passer in the league. Adam Thielen and Robby Anderson probably won some people a fantasy football championship.
The fact is no one can see the future. The last two years, the top player by ADP (Adrian Peterson and Johnson), was injured in the first two weeks. Dalvin Cook looked like a star before he wasn't. Watson was a fantasy darling through the first half of the season before it all ended.
Nobody knows anything.
The only thing we can do is give you the information, dissect the advantages and give you the best possible scenario for each player. The rest is luck.
The last thing you can start doing is second-guessing. Fantasy football is a weird game of playing the long-game, but with some short precision moves interweaved throughout the season. You have to straddle that line between showing patience with some players while at the same time playing hard and fast with others. You may look at your roster and hate it. Hate it with all the resentment of a folding table at a Buffalo tailgate. Anything can happen.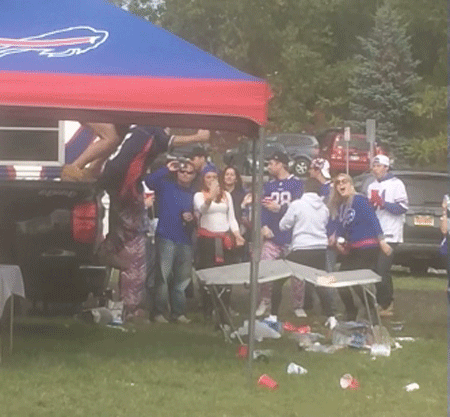 In one league last season, a player took Evans with the 10th pick in a 14-team draft and proceeded to grab Ajayi, Isaiah Crowell, Terrelle Pryor and Ameer Abdullah all on the same roster. Whoops!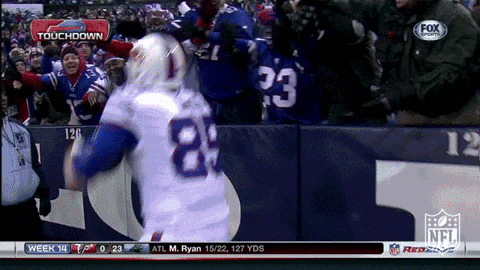 He still made the playoffs. He drafted Duke Johnson, Russell Wilson and Adam Thielen all in the second half of that same draft. He picked up Kamara on waivers in week two. Anything can happen.
So while you study the postmortem of your draft, and begin the excruciating process of evaluating what went wrong. Stop. Your team is solid. Your team has potential. Your team could win it all. You can't win or lose your league in the draft. The draft is merely the foundation to start your roster.
How high you go is entirely up to you.
So love your team. Love your players. Don't let the outside voices infiltrate your inner zen fantasy football garden. Stop The Slander and trust your team. In the end, you're the only one that will.
More Weekly Lineup Prep