While the game has changed considerably over the years, one thing remains constant; the game is won and lost in the trenches. That bodes for fantasy football as well. The pass rush-quarterback matchup could be the difference between victory and defeat.
The fantasy football season has officially begun. As you prepare your lineup for Sunday's slate of games, what defensive lines could wreak havoc on your quarterback's day? Which signal-caller will have all day to throw?
Here are the three best and worst matchups for Sunday to consider when setting your lineup. Also check out our WR/CB matchups to target when you're done here!
Editor's Note: Stay on top of our fantasy football analysis and NFL news all year round. Read our daily articles about risers and breakouts, 2019 redraft rankings, the NFL draft, dynasty leagues and much more. It's always fantasy football season here.
Read More
Here Comes Trouble
Jacksonville Pass Rush vs. Eli Manning
Jacksonville's defense took a huge step forward last season and became one of the stingiest defenses in NFL history. Much of that had to do with up front. According to Football Outsiders, Jacksonville's four-man rush had the third-best pressure rate and best DVOA. They were so lethal rushing four that they blitzed less than anyone else in the league. When they did blitz, the had the second-highest pressure rate and third-best DVOA. In layman terms, expect a lot of Manning faces.
This will be bad news for New York and Eli Manning. The Giants come into 2018 with the 24th best offensive line, according to Pro Football Focus. Free-agent signee, tackle Nate Solder, is starting alongside rookie guard Will Hernandez and the rest of the line is a sieve dressed in blue and red.
Expectations for a Giant resurgence may have to wait a week, because Sacksonville is coming to town.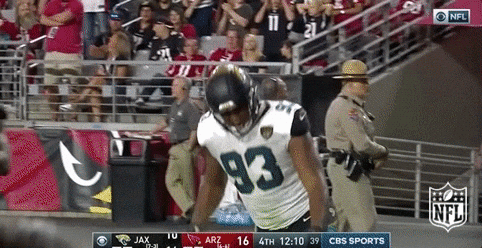 Denver Broncos Pass Rush vs. Russell Wilson
The Seahawks offensive line is terrible. It was bad last year, and despite how porous that line was last season, Seattle made absolutely no changes to try and better it, outside of trading for Duane Brown midseason. The right side of the line is still ugly though. D.J. Fluker and Germain Ifedi are basically doormen for opposing rushers.
This is not good news when Von Miller is your opponent. You couple that with the Broncos adding Bradley Chubb to the other side of the line and Russell Wilson is in store for a long day. Last year, Miller led the league with 83 pressures on the quarterback, which is more than five a game. Now with Chubb on the opposite side, providing help to Miller will prove to be a taller task.
Doug Baldwin is banged up. Brandon Marshall and Tyler Lockett will hope to provide air support. First-round draft pick Rashaad Penny is hurt and Chris Carson is the guy. I wouldn't expect much in the season opener against a defense the blitzed the fourth most of anyone in the league last season. You likely aren't benching Wilson, but temper expectations at least.
Los Angeles Chargers Pass Rush vs. Patrick Mahomes
There is a lot of hype surrounding Chiefs starting quarterback Patrick Mahomes. The hype will be postponed.
Despite having some of the finest luxuries at the offensive skill positions, the offensive line is a solid group with no real standout performers. Last year it was enough to create space for Kareem Hunt to lead the league in rushing. This year, with a second-year quarterback with limited time in regular-season situations, the Chargers defense might get on him so many times, even Mahomes might be wishing Alex Smith was still in Kansas City.
Even without one of the best pass-rushers in the league (Joey Bosa was ruled out on Friday) the defensive front seven has more than enough cogs to muddy the waters. Melvin Ingram has improved every year in the league. Last year, he notched 76 total pressures in the regular season, the fifth-most among edge rushers.
Easy on Sunday Morning
Oakland Raiders Pass Rush vs. Jared Goff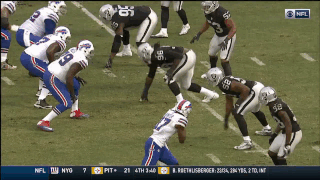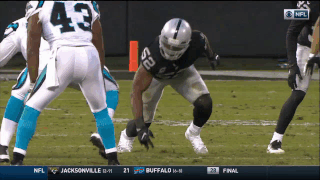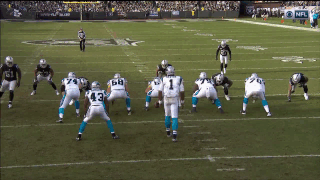 The 23rd-best defense in 2017 just traded away its best player. NEXT!!!
Buffalo Bills Pass Rush vs. Joe Flacco
The question of whether or not Joe Flacco is elite will not be answered on Sunday. Buffalo probably won't have an answer to stop him or the offense on Sunday either. The Bills are projected to have the second-worst pass rush in the NFL, according to Pro Football Focus.
In 2017, Buffalo failed at getting pressure on the ball. The blitzed over 23 percent of the time and pressured the quarterback just 33 percent of the time. That was third-worst in the NFL last season. This year, nothing has really changed, except they are going with Nathan Peterman to start. If last season is any indication, defensive fatigue may play a role as Peterman has yet to show any signs of being a competent starting quarterback.
You combine that with the Baltimore defense and Buffalo may be spending most of the time without the ball and a gassed front seven.
New York Jets Pass Rush vs. Matt Stafford
In a league that values pass-rushers almost as much as pass-throwers, the Jets are void of either. Sam Darnold has been named the starting quarterback for Monday's game which will impact the Jets pass rush the same way eating 911 spicy hot wings will influence your next morning.
On the defensive side of the ball, the Jets best defensive lineman is Leonard Williams, an interior defender who is better suited to stopping the run than the pass. On the edge, Lorenzo Mauldin is coming off injury and Jordan Jenkins tallied just 30 pressures last season.
The Lions, on the other hand, invested heavily in the run to dominate the time of possession, but still offer one of the best quarterback-wide receiver trios in Matt Stafford, Golden Tate and Marvin Jones. Stafford will have all day, and with a quarterback as skilled as him, that could be bad news for the Jets, but very good news for Stafford fantasy owners.
More Week 1 Lineup Prep