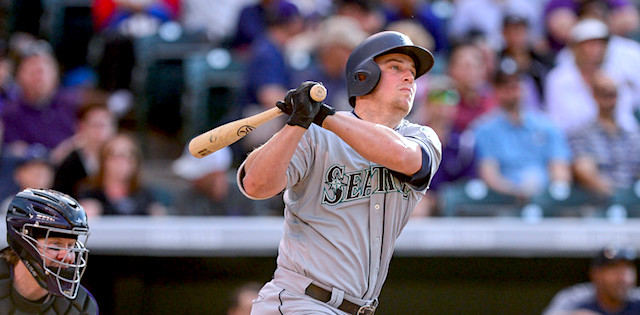 It is the time of year that we need every roster spot filled at all times. We need nothing more than counting stats, lots of them.
In searching for guys to fill the roster, some fantasy owners look just at a player's name to determine whether they should be on their roster. This can be misleading due to preconceived notions of a player's ability.
Others look at season stats which isn't necessarily the right path to take when searching for free agency acquisitions to help your roster down the stretch. You would be better served sticking with a hot bat than trying to roster a player based on stats accrued earlier in the season.
Editor's Note: Get any full-season MLB Premium Pass for 50% off. Exclusive access to our Draft Kit, premium rankings, projections, player outlooks, top prospects, dynasty rankings, 15 in-season lineup tools, and over 200 days of expert DFS research.
Sign Up Now!
Oldies But Goodies
Some teams will need to shoot for the stars with upside players to make drastic moves in the standings. A majority of teams just need a steady producer with the potential to have really good games. This is where the boring old veterans come into play. They can provide stable production that will offer more consistency than drastic rises and falls. Veterans also provide peace of mind with steady at-bats rather than pulling your hair out checking daily to see if a guy is in the starting lineup.
When streaming, there's a variety of knowledge that is beneficial. Past performances could portend a similar outcome. However, it isn't guaranteed. As they say, a force in motion tends to stay in motion. As such, it is valuable to see how a player is performing recently to see if you can enjoy the hot streak. Once you find a few of these players, don't discard them simply because of their age. Find production wherever you can. Veterans are an optimal group to consider at this point.  Below are a few guys that will help fit your needs as you venture towards a championship run.
Seager hasn't played this good in a couple of years. Of course, it hasn't been a completely successful season. The first three months were utterly terrible with .220 being the best average of the three. His performance could be attributed to offseason hand surgery. August has been a complete transformation back to a younger version of himself. Seager has hit eight homers with 17RBI, and a .345 batting average this month. He boosted his hard-hit rate nearly seven percent to 42.2%.
Seager is on such a streak that can do nothing but help if you take a chance on him. The Mariners are resigned to let their veterans play the season out.
Grichuk never gets any respect until he is on a run smacking balls out of the yard. Well, he's at it again. Grichuk has hit seven homers to go with 15RBI and a .273AVG over the last 30 days. He's slowed down over the last week, but that doesn't mean he can't be beneficial to your squad.
Grichuk has demonstrated he enjoys the second half of the season. In 2018, he hit .280 with 14 long balls in the second half. If you need to be more specific with your needs, start him against left-handers for average (.255) and versus righties for power (16).
A little long in the tooth at 33 years old, Longoria still has been put out to pasture by many in the fantasy community. This is likely in part to a 2018 season that saw most of his statistical efforts plummet to career-low levels of 16 HR, 54 RBI, and a .244 batting average. Longoria also had the worst walk rate of his career (4.3%).
In 2019, he's rectified the walk rate to a level not seen since 2013 (8.3%) and has already matched or improved nearly all of 2018 numbers. The second half has been good to Longoria thus far with a beautiful .319 AVG to go with four taters and 14 BI. This comes following a strained plantar fascia in his left foot. The Giants aren't a powerhouse squad but somehow they've been putting up some surprising numbers. Longoria has been a part of that and there's no reason he can't be a valuable addition.
More opportunity generally leads to more statistical output. The Indians drastically improved their offensive roster at the trade deadline and Kipnis has already benefitted from it. In the last month, he's hit six long balls with 21RBI and a .284 batting average. Even at 32 years of age, Kipnis has managed to increase his hard-hit rate to a career-high 38% and his batting average even stands at .254.
Despite an 8.3% walk rate, Kipnis is no longer an on-base guy so he gets a downgrade in those leagues. Otherwise, take advantage of his 2B/OF eligibility and enjoy having a piece of the Indians lineup.
Since
Rowdy Tellez
was called back up, 32-year-old Justin Smoak has lost a little playing time. He still starts against left-handed pitchers and will get the occasional start versus a righty. Smoak is only an option when you need power (19HR), and you're willing to sacrifice batting average (.213) to get it. If this description fits you, then Smoak is definitely an option. It will just take a little more work as you'll have to make sure he's in the starting lineup.
More Fantasy Baseball Waiver Wire Advice