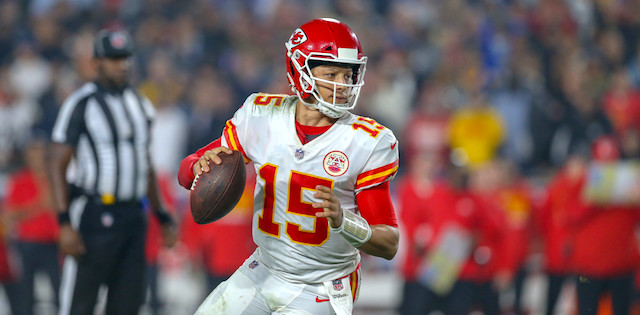 The Raiders (+7.5) and Cardinals (+8) scored the biggest upsets of Week 16. Oakland beat the Chargers and Arizona handled Seattle. The Packers (+4.5), Jets (+3), Eagles (+2.5), and Dolphins (+1.5) also won in smaller upsets.
Week 17 is upon us and if you've made it this far in your survivor or loser survivor pool, it's surely been an amazing ride. Hopefully you can end the season with a win and then split the pool or be the last one standing. If you're out, this column will have plenty of gambling tidbits.
This is a really difficult week because teams that have locked up their playoff seed will have nothing to play for and therefore bench their starters. Most teams will be playing their final game of the season, but don't get caught up in the notion that they have nothing to play for. Coaches want to win because they want to keep their jobs or impress another team. The same goes for players. Now, it seems like some teams have called it quits. Previous stats won't be as applicable as in recent weeks but if they are, I'll be looking at yards per play, third-down conversions, and red-zone touchdown scoring. I also look at sacks and turnovers.
Editor's Note: Get any rest-of-season NFL Premium Pass for 50% off. Our exclusive DFS Tools, Lineup Optimizer and Premium DFS Research through the Super Bowl.
Sign Up Now!
Top Survivor Picks for Week 17
Chiefs -9 vs. Chargers
The Chargers looked like they had vacation on their minds Sunday against the Raiders. Now they have to travel to cold Kansas City. If the Chiefs win, and New England loses, KC gets the No. 2 seed and the bye. I don't see that happening but the Chiefs will still play with that slim chance of getting the bye. The Chiefs will charge out of the gates and LA will be rushing to get out the cold.
Chiefs 41 - Chargers 13
Saints -13 @ Panthers 
New Orleans has a shot at the No. 1, 2, or 3 seed so they'll be playing to win. Carolina has lost seven in a row. The only bright spot on the Panthers is Christian McCaffrey. Besides that, they are a mess. The Saints will absolutely pummel Carolina in this one.
Saints 38 - Panthers 13
Patriots -15.5 vs. Dolphins
New England isn't losing this game. If they win, they get the No. 2 seed. The only question is will they cover? They'll get out to an early lead and keep their foot on the gas. Miami has been playing super hard and they'll attempt to finish the season strong, but this will be an extremely cold game for a Florida team not used to the cold. New England's defense will stymie Ryan Fitzpatrick. This game will be a blowout.
Patriots 38 - Dolphins 10
Packers -12.5 at Lions
Green Bay will be playing because they have a shot at either the No. 1 or 2 seed. Detroit has lost eight in a row and is just an awful team. While I believe the Packers are extremely overrated (bottom half in yards per play last three weeks) their defense will control David Blough and the Lions offense. The Pack will be able to run (Detroit is 21st against the run) and that'll open up the passing game for Aaron Rodgers.
Packers 35 - Lions 13
Broncos -3 vs. Raiders - This is an interesting game. The Raiders have a slim shot at the playoffs. They need to win, the Colts have to beat the Jaguars, the Texans have to beat Titans, and Ravens need to beat Steelers. I don't think Oakland wins themselves though. First of all, why is this line Denver -3? Wouldn't Oakland with everything to play for be favored? Then there's this; teams in must-win situations are 62-101 against the spread, according to Dr. Bob Stoll. As he told Gill Alexander on the Beating the Book podcast last week if teams need to win why weren't they good enough to have done so and why are they now in this position.
Denver's defense is really good and Derek Carr struggles immensely in cold weather. From the Las Vegas Review Journal, "With Carr behind center, the Raiders have lost their last nine games when the game-time temperature was below 50 degrees. Carr has a 65.9 career passer rating when the temperature is below 50. That number improves to 94.7 when the temperature is 50 or above. This year alone, Carr struggled mightily in cold weather in Weeks 12 and 13, when the Raiders lost to the Jets and Chiefs on the road. In those games, he threw for 349 yards with one touchdown and three interceptions."
Carr will be in real trouble with Josh Jacobs being treated for a skin infection. I'm not sure how they move the ball.
Broncos 23 - Raiders 16
Colts -3.5 @ Jaguars
The Jacksonville offense is horrendous. In their last three games, they rank 28th in yards per play, 32nd on third down, and 30th in the red zone. They've scored 20 points or fewer in seven straight games. The Jags defense is no better ranking 32nd in yards per play the last three games and 31st on third down.
Colts 24 - Jaguars 10
Cowboys -11 vs. Redskins
Dallas needs to win and the Eagles need to lose to make the playoffs. The Cowboys usually beat up on bad teams and Washington is just that. The Redskins Defense is 28th in yards per play the last three weeks. But Case Keenum will be starting for the Redskins and he can keep them in this game. Dallas wins, but Washington covers.
Cowboys 31 - Redskins 24
Eagles -4.5 @ Giants
So many people I've heard think the Eagles are going to lose this one. Really? The Eagles have had their backs against the wall the last three years and continue to defy expectations. They are not going to have a letdown after beating the Cowboys.
Eagles 31 - Giants 13
Top Survivor Picks to Avoid
Browns -2.5 @ Bengals
The Bengals are locked into the first pick of the draft (hello Joe Burrow) while Cleveland's miserable season will finally come to an end. I don't understand how the Browns are favored in this one. Haven't they thrown the towels in? Players like Odell Beckham Jr. and Jarvis Landry continue to act like divas and who knows if they'll have any interest in playing this one. The Bengals, on the other hand, will want to beat their Ohio rivals. The Browns beat Cincy in Week 14 by a score of 27-19, but a different score will ensue this time around. The Browns have completely given up on defense. They've allowed the second-most yards per play the last three weeks. The Bengals have an offense with Andy Dalton and he'll want to play well knowing this could very well be his last game in a Bengal uniform.
Bengals 24 - Browns 16
Titans -3.5 @ Texans
Houston could get the No. 3 seed if the Chiefs lose but that isn't happening. There is no real reason for the Texans to play their starters but Bill O'Brien said he'll play the starters. If Tennessee wins, they're in. But the Texans are a division rival and it's hard for me to get past the fact that Houston would let a rival into the playoffs.
Texans 27 - Titans 24
Steelers -2 @ Ravens
Similar to the game above, even though Baltimore is sitting their starters, are they really going to roll over and let Pittsburgh win and have a chance at the playoffs? How is Pittsburgh going to move the ball with Devlin Hodges too? Their offense is 30th in yards per play the last three weeks. Not good at all. Like I said the last two Pittsburgh games, first to 17 wins.
Ravens 17 - Steelers 13
Bills -1.5 vs. Jets
The Bills are locked into the No. 5 seed yet head coach Sean McDermott said the majority starters, including quarterback Josh Allen, will play. But how much will they play is the question? It could be a series or two and then Matt Barkley will take over. The Jets are going to want to end their season strong. It's too risky to have a starter play deep into this one. My presumption is the Bills pull their starters midway through the first quarter and then the Jets roll.
Jets 26 - Bills 13
The Rest
Bears +1 @ Vikings - This line was seven before Minnesota's loss to Green Bay Monday night. The Vikings are now locked into the No. 6 seed. As of Thursday, it's unclear if Mike Zimmer will be playing the starters. This is a stay away.
Bucs pick'em vs. Falcons - Both teams are eliminated from playoff contention. Atlanta has been rolling having won three straight games. The Bucs are coming off a loss to Houston but they will never give up. Jameis Winston will throw and throw and throw. If I had to bet, I'll take Tampa.
Arizona @ Rams - No line because of Kyler Murray's uncertainty.
Seahawks +3.5 vs. 49ers - This game is for the NFC West. Despite how beat up the Seahawks are, everyone is going to be on the Niners. I get home field and the hook plus the Russell Wilson doing Russell Wilson things.
Best Bets for Week 17
Chiefs -9
Broncos -3
Packers -12.5
Last week: 1-2
Season total: 22-24-2
More Football Analysis