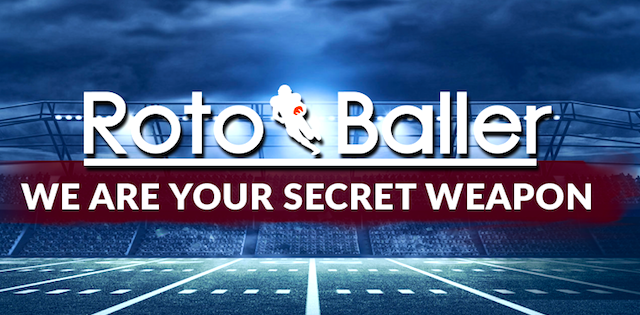 Now that we're into the final few weeks of the college football regular season, we changed the format of this piece. Last week we began looking at a different fantasy position and highlighting some of the key future fantasy stars to watch on Saturday. In order to give dynasty owners and owners in larger leagues a leg up, we're not solely going to focus on the likely first-round picks but also players who could be drafted later in the NFL Draft but emerge as impactful fantasy stars.
After doing quarterbacks last week, we'll move to the running back position. First, let's look at how last week's featured players performed:
Week 11's Featured Players
Jacob Eason, Washington – Projection: 2nd Round Pick – Eason really struggled last Friday, completing 16 of 32 passes for 175 yards and two interceptions against Oregon State. It's not the type of performance he needed against a mediocre defense. His work during the year likely keeps him in the day two conversation, but his ultimate upside becomes more questionable if he can't thrive in matchups like this.
Editor's Note: Get any rest-of-season NFL Premium Pass for 50% off. Our exclusive DFS Tools, Lineup Optimizer and Premium DFS Research through the Super Bowl.
Sign Up Now!
Tua Tagovaila, Alabama - Projection: Top 5 Pick – Tua played well on a hobbled ankle in an epic matchup last Saturday. Throwing for 418 yards and four touchdowns against a defense like LSU's is no joke. At points, it seemed like LSU would run away with the game, but Tua led Alabama back. He throws one of the best deep balls in the game and is going to be a top-5 pick.
Joe Burrow, LSU - Projection: Top 5-10 Pick – The only reason Tua might not be the top overall pick is because of what Burrow did in that exact same game. The senior completed 31 of 39 passes for 393 yards and three touchdowns, while also rushing for 64 yards. It was the type of performance that wins you a Heisman and makes you lots of money. Burrow is going to be good.
Sam Ehlinger, Texas - Projection: Third or Fourth Round Pick – Ehlinger was contained on the ground, with only 40 yards on 14 carries, but he was efficient threw the air, completing 22 of 29 passes for 293 yards, a touchdown, and an interception. He's likely not going to win games in the NFL because of his arm, but he showed that he's come a long way when forced to pass and it's possible that his growth will move him into the day two conversation.
Anthony Gordon, Washington State - Projection: Day Three Pick – Gordon threw the ball all over Cal, completing 45 of 58 passes for 407 yards and two touchdowns. He recovered from a rough start and completed 19 straight at one point, showing off his rhythm and accuracy in the spread offense. If he goes to a team that employs quick reads and spread concepts, Gordon could be a sneaky fantasy option.
Jordan Love, Utah State - Projection: Anywhere from First to Fourth Round Pick – We got good Love on Saturday, as he completed 30 of 39 passes for 388 yards and two touchdowns. Most importantly, he threw no interceptions. He read the field well, took what was given to him, and showed off his impressive arm. All of which is why some team is liable to take him on day two and try to work the inconsistencies out of his game.
Jalen Hurts, Oklahoma - Projection: First Round Pick – Hurts played well, but Oklahoma got a bit conservative late in the game, as they almost blew a big lead against Iowa State. As a result of a less aggressive gameplan, Hurts completed only 18 passes for 273 yards and three interceptions, while also scoring two touchdowns on 68 yards rushing. Even held to 3.1 yards per carry, Hurts was able to do damage with his legs. He's far from a perfect quarterback, but he's going to be a QB1 in fantasy if he goes to a team that will embrace his rushing ability.
This series covers players featured in nationally televised games who could likely emerge as fantasy assets after next year's draft. 
Week 12 Matchup to Watch - Saturday Early Games
Wisconsin - Nebraska 12:00 PM ET
Jonathan Taylor, Wisconsin – Projection: 2nd Round Pick
Five years ago, Taylor would have been a first-round pick. Now that the position has been devalued, he'll slip into the second day and immediately slot in as a starter for an NFL team. He has an impressive blend of size and speed and has even become a much bigger part of the passing game this year, catching 18 passes already after only catching eight each of his first two seasons. He's a well-rounded player who could have a Josh Jacobs-type rookie season.
Jonathan Taylor has 143 rushing yards and two touchdowns in the first quarter.

Is that good? pic.twitter.com/ySpG8EwWVw

— CBS Sports HQ (@CBSSportsHQ) September 21, 2019
Kansas - Oklahoma State 12:00 PM ET
Chubba Hubbard, Oklahoma State - Projection: 3rd Round Pick
In addition to having the best name in the draft class (reminds me of my favorite Ben & Jerry's flavor) Hubbard also packs punch as a runner. He is shifty in space, allows blocks to set up, and shows good balance on contact. The only downside is that his passing game role has seemed to diminish. He caught 22 passes last year while splitting time with Justice Hill but has only nine catches so far this year. He's shown the ability in the past to be effective in that role, but he'll need it for fantasy success. He's also not a great blocker right now, so he might lose passing-down work for that as well, which would cap any fantasy upside.
Chuba Hubbard only needs a crease to hit a home run. This running back class is absurd. pic.twitter.com/VKBKCpgTw0

— Travis Wingfield (@WingfieldNFL) October 26, 2019
Alabama - Mississippi State 12:00 PM ET
Najee Harris, Alabama State - Projection: Late Day Two / Early Day Three
People keep predicting Najee Harris in rounds four and five, but I watch him play and just don't understand that. He has incredible juice in his legs and finishes runs aggressively. At 6'2" 230 pounds, I see a back that can dish out contact and withstand a lead back role, and now he's added receiving chops to his resume. I think he's one of the best backs in the draft and will immediately earn a fantasy role next year.
Najee Harris has fantastic footwork.

Makes those cuts look effortless and he does them in succession. Those are traits an NFL RB should have and he has them. Great run.pic.twitter.com/lW5mRILMsb

— Nick Farabaugh (@FarabaughFB) November 9, 2019
Week 12 Matchup to Watch: Afternoon Games
Georgia - Auburn 3:30 PM ET
D'Andre Swift, Georgia Projection: First Round Pick
The consensus top running back in the draft, Swift is also the most likely to be taken in the back half of the first round. He's not the biggest back in the draft, but he handles contact well and is elusive in the open field, which has helped him become a consistent big-play threat both as a runner and a receiver. He's not going to run NFL defenders over, but he has good vision and allows his blockers to get set, which means he doesn't often half to. He's two inches shorter than Christian McCaffrey but is already bigger in college than McCaffrey was, and the Panthers star made himself into a more powerful runner since being in the NFL. There's no reason that Swift won't be able to either while still keeping his dynamic athleticism.
RB D'Andre Swift (@DAndreSwift) with the Big Run!!!#GoDawgs pic.twitter.com/TQ6fJrlzzt

— Hiro Katsuki (@KatsukiFB) November 10, 2019
Clemson - Wake Forest 3:30 PM ET
Travis Etienne, Clemson Projection: Second Round Pick
Etienne is likely the most explosive player in the draft. He rips off chunk plays on a consistent basis and is averaging over eight yards a carry for the second straight year. He's also becoming more involved in the Clemson passing game, hauling in 22 passes already after catching 12 all of last year. He can make one cut and explode into the open field, but that has also caused him to look for those big runs every time he gets the ball, which is why Etienne is the biggest fantasy question mark for me. If he can curb the desire to bounce everything outside and hit the big play, he could be a dynamic fantasy running back, but if he keeps searching for big gains on every single run, he's going to get hit in the backfield a lot versus NFL defenses and hurt his fantasy teams.
9️⃣0️⃣ YARDS TO THE HOUSE

Travis Etienne ties Clemson's record for longest run in school history 🔥

(via @CBSSportsHQ)pic.twitter.com/OuyFdO42pr

— Bleacher Report (@BleacherReport) August 30, 2019
Week 12 Matchups to Watch: Night Games
South Florida - Cincinnati 7:o0 PM ET
Michael Warren, Cincinnati – Projection: Day Three Pick
Michael Warren is a grinder. He runs hard and makes people pay for trying to tackle him. At 5'11" 225, he can certainly dish out punishment. He's not elusive in space, but he's proven to be a reliable pass-catcher when called on and is a real threat around the goal-line. As a fantasy player, he is never going to carry the load for a team, but his running style will also make him a red-zone option which could make him fantasy relevant if he gets drafted to a team that can threaten to score often.
LSU - Ole Miss 7:00 PM ET
Scottie Phillips, Ole Miss – Projection: Late Day Three
I just like watching Scottie Phillips play. He's battled some injuries this year, which has caused him to miss games and some opportunities to impress the masses, but I see a player who, while small, is shifty in space and powerful on his cuts. He might only be 5'8" but he's not a Tarik Cohen since he packs much more power in his lower body. I'd be more bullish if he had put more receiving work on tape at Ole Miss, but I think Phillips could emerge as an intriguing committee back, like Jaylen Samuels has in Pittsburgh.
I told y'all not to sleep on Scottie Phillips. Fourth-and-1, 39-yard touchdown run to put #OleMiss up 24-7 on Texas Tech. pic.twitter.com/R3vrvAtVoG

— Ben Garrett (@SpiritBen) September 1, 2018
Oregon State- Arizona State 7:30 PM ET
Eno Benjamin, Arizona State – Projection: Early Day Three Pick
Benjamin has had a tough year dealing with some injuries and a down year for the Sun Devils. He's a powerful runner who doesn't have the elusive skills of some of the other backs mentioned, so he's struggled to deal with some stacked boxes this year. He's a good pass catcher and a competent blocker, so he's effective in the passing game, but I just don't see that being his NFL future. He looks like more of a downhill runner who will be part of a committee. However, he has good vision and excellent leg drive, so he might emerge as part of a committee in which he's given the goal-line carries and able to secure fantasy value, like Jordan Howard this year in Philadelphia. I don't expect that right away, but I believe it's in his future.
ENOOOO! Eno Benjamin 32 yard TD run to give ASU the 24-17 lead over Washington State!pic.twitter.com/qIJXB7s3ai

— I'M SEEING GHOSTS (@FTBeard11) October 12, 2019
More NCAA Football Analysis