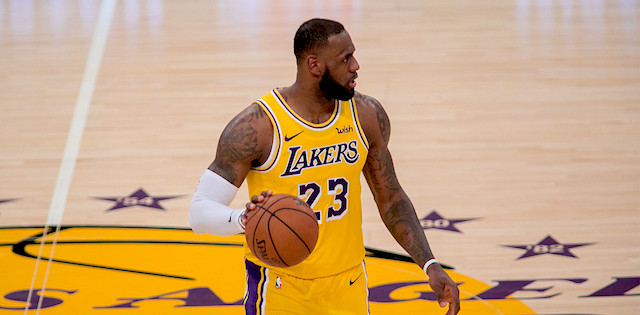 When LeBron James left the Cleveland Cavaliers to join the Los Angeles Lakers last summer, it opened a door for the Toronto Raptors in the Eastern Conference. The Raptors could never get over the LeBron hurdle when he was in Cleveland or Miami, but with him gone to the Western Conference, this was expected to open the door for the Raptors to make a run in the Eastern Conference.
The good news for the Raptors is that they are doing their part, as one of two teams in the entire league to win more than 70% of their games to this point in the season. The Milwaukee Bucks have a better record, but Toronto is in position for a playoff run.
On the other hand, LeBron's Lakers have fallen flat. They are now seven games out of a playoff spot and have had to shut down Lonzo Ball and Brandon Ingram. Even the most pessimistic take on LeBron would have found this turn of events to be a bit of a reach.
With that in consideration, LeBron and the Lakers will have a tough match-up in Toronto tonight, but that could still mean an opportunity for LeBron to put up numbers. In the prop game, he can still win when his team is losing. Here are some angles to consider before six NBA games tip off tonight.
Editor's Note: Our friends at Monkey Knife Fight have released the best, most fun, fastest growing DFS props game! It's super simple to play and win real money. Just choose your NBA, NHL or PGA game, and make your picks! Get a 100% instant deposit bonus up to $50 using promo code: BALLER. That's $50 for free - don't miss out!
LAKERS-TORONTO
OVER/UNDERS
Kawhi Leonard UNDER 27.5 POINTS – The Raptors have done a fine job keeping Leonard healthy and productive all season, but this is a big number and Kawhi has scored 27 or fewer points in six of his past eight home games.
Reggie Bullock UNDER 1.5 THREES – The veteran guard has the potential to have a big shooting game, but he's also gone six straight games with one or fewer three-pointers.
RAPID FIRE
LeBron James +4.5 points vs. Kawhi Leonard – Doubling down on Kawhi's scoring for this game. LeBron has scored at least 27 points in 10 of his past 11 games, so it's going to take a big night to beat him by at least five points.
OKLAHOMA CITY-INDIANA
OVER/UNDERS
Paul George UNDER 28.5 POINTS – After a ridiculously hot run through the middle portion of the season, George has come back to earth a little bit, scoring 28 or fewer points in five of his past six road contests.
Darren Collison OVER 6.5 ASSISTS – The Pacers point guard has recorded at least seven assists in seven of his past eight home games.
Russell Westbrook OVER 22.5 POINTS – For much of the season, Westbrook hasn't been scoring a ton, thanks to poor shooting, but he's starting to find his range. He has scored at least 23 points in four straight road games, shooting 51.0% from the field while averaging 3.5 three-pointers per game.
CLEVELAND-ORLANDO
OVER/UNDERS
Jonathan Isaac UNDER 6.5 REBOUNDS – He had a good rebounding run in late January, but the second-year Magic forward has recorded six or fewer rebounds in four of his past five home games.
Kevin Love UNDER 12.5 REBOUNDS – In 10 games since returning from injury, the Cavs power forward has grabbed 13 or more rebounds three times. He can do it, but it's asking a lot to grab 13 boards.
SACRAMENTO-BOSTON
OVER/UNDERS
Kyrie Irving UNDER 25.5 POINTS – Not only has he been in and out of the Celtics lineup lately, but Irving has 25 or fewer points in four of his past five home games.
Willie Cauley-Stein UNDER 8.5 REBOUNDS – An effective player, but Cauley-Stein has been held to eight or fewer rebounds in 10 his past 15 road games.
MINNESOTA-UTAH
OVER/UNDERS
Donovan Mitchell OVER 26.5 POINTS – This is a high number, and Mitchell has scored at least 27 points in eight of his past 17 home games, but the advantage in this one comes from playing a Timberwolves team that was stuck in Denver due to weather after Tuesday's loss to the Nuggets and won't arrive in Salt Lake City until Thursday.
RAPID FIRE
Rudy Gobert -1.5 rebounds vs. Karl-Anthony Towns – At home, Gobert is averaging 13.1 rebounds per game, two more than than Towns averages on the road. That's enough to give the 1.5 and run.
DALLAS-DENVER
OVER/UNDERS
Tim Hardaway Jr. UNDER 16.5 POINTS – After a reasonably smooth transition to Dallas, Hardaway Jr. has averaged 11.6 points per game in his past six contests, while shooting just 35.1% from the field.
RAPID FIRE
Nikola Jokic -1.5 assists vs. Luka Doncic – Coming off his worst game in the NBA, Doncic is going to be hard-pressed to match Jokic's playmaking. The Nuggets center is averaging 8.1 assists per game at home, while the rookie Mavericks point guard is putting up just 5.3 per game on the road.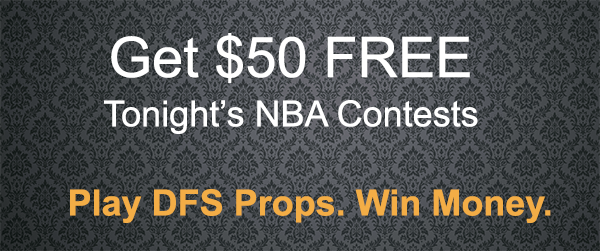 More Fantasy Basketball Analysis