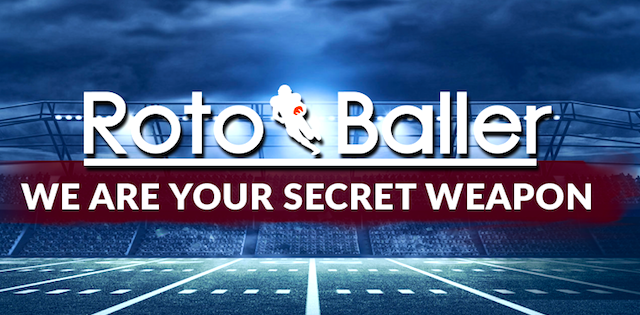 It's March Madness, which means it is the most exciting time of the year for college basketball.
The 2019 NCAA Tournament is set to commence with four sets of games on Tuesday and Wednesday in Dayton, Ohio. This year marks the 81st birthday of the Tournament and the ninth event since it expanded to 68 teams in 2011. Fairleigh Dickinson, Prairie View A&M, Temple, Belmont, Arizona State, St. John's, North Dakota State and North Carolina Central are the participants for the First Four.
Teams that have participated in the first four games have fared pretty well during the Tournament. In each of the last nine tournaments, at least one team that played in the first four matchups has reached the Round of 32. VCU reached the Final Four in 2011 despite being a First Four participant that year. TruTV will broadcast each of the four games in 2019.
Editor's Note: Be sure to check out the rest of our NCAA Tournament articles and analysis, including a guide on how to fill out your brackets. Read our March Madness picks, sleepers, busts and predictions for the East, West, South and Midwest regions.
March 19th, 6:40 PM ET
No. 16 Fairleigh Dickinson (20-13) vs. No. 16 Prairie View A&M
FDU and PVU will play the first match of the First Four games. Both teams enter the tournament among the hottest teams in the country and both won their respective conference regular season and postseason tournaments.
FDU went 12-6 in NEC play to claim a share of the conference title with Saint Francis (PA). It was the Knights' first regular-season crown since 2006. The second-seeded Knights, who have run off eight straight wins, completed the double by defeating top-seeded St. Francis 85-76 in Loretto, PA. This is FDU's sixth-ever NCAA Tournament appearance, where they are 0-5 all-time.
Fairleigh Dickinson, which essentially uses a six-man rotation, is an excellent shooting team and ranks fifth in the nation in three-point shooting percentage at 40.3 percent.  The Knights don't take a ton of three-pointers; rather, they look to get the best shot available. FDU struggles on the defensive end, particularly on the interior as the Knights don't play a player that stands over 6-foot-8 on a regular basis. However, they do force a lot of turnovers (21 percent of their opponents' possessions) due to the quickness of their guards and their ability to pressure ball-handlers.
All five of the Knights average double-figures. Darnell Edge, who has topped the 20-point mark on 11 occasions, is an outstanding shooter and leads the way with 16.4 points a game as he drains 2.5 three-pointers a game at a 46.9 percent clip.  Jahlil Jenkins (13.5 ppg, 4.5 apg), Xzavier Malone-Key (11.4 ppg), Mike Holloway Jr. (12.5 ppg, 5.5 rpg) and Kaleb Bishop (10.1 ppg, 6.3 rpg) are the team's other top players. There is concern about Malone-Key's availability as he last played March 2 due to injury.
Prairie View got off to a horrendous start to the season, losing 11 of its first 12 games. But since that point, the SWAC champions are 21-1 and enter the NCAA Tournament on an 11-game winning streak. This is the Panthers second-ever NCAA Tournament berth.
PV uses a nine-man rotation. The Panthers are not strong offensively. The Panthers struggle in the half-court offensively as they don't shoot the ball well from the perimeter, making 6.17 triples a game at just a 31.2 percent clip. Where they do thrive is in transition, on the offensive boards and getting to the free throw line. PV nabs 30 percent of all available offensive rebounds and they have gotten to the free throw line at the fifth highest rate in the country.
The Panthers struggle defensively overall, ranking 205th in the nation in defensive efficiency, but their guards are tough. The Panthers force 18.1 turnovers a game or 21.7% of their opponent's possessions (third in the nation). Nearly nine of those turnovers a game come as a result of a steal (12.2% - 13th best) due to PV's ball pressure and their ability to get out into the passing lanes. Point guard Dennis Jones (8.6 ppg, 4.5 apg), who is the SWAC Defensive Player of the Year, leads the way with 2.1 steals a game.
Guard Gary Blackstone (15.5 ppg, 7.1 RPG) is the squad's top scorer and rebounder. He does an excellent job on the offensive boards and is one of three players to average double figures in scoring. Devonte Patterson (13.5 ppg, 4.8 rpg) and Gerard Andrus (10.0 ppg, 5.7 rpg) are the team's other top scorers.
The winner gets the West Region's top-seed , the Gonzaga Bulldogs, on Thursday.
March 19th, 9:20 PM ET
No. 11 Temple (23-9) vs. No. 11 Belmont (26-5)
This game has the ability to be a really intriguing game. Both teams had fantastic seasons and each squad was rewarded with an at-large bid.
Temple is back in the Big Dance for the first time in three years. The Owls closed the regular season by winning six of seven to finish third in the American. They were then upset in the quarterfinals of the conference tournament by Wichita State. Temple is 33-32 all-time in the NCAA Tournament, reaching two Final Fours, but the Owls are just 3-16 in the Tournament under head coach Fran Dumphy.
Temple ranks in the top 100 in both offensive and defensive efficiency. Guard play is the Owls biggest strength as all three of their starting guards are excellent on both ends of the court. Point guard Shizz Alston Jr. (19.5 ppg, five apg), who leads the way for the Owls, is a big-time playmaker who can score on all three levels. Fellow backcourt mates Quinton Rose (16.5 ppg, 2.1 spg) and Nate Pierre-Louis (13.3 ppg, 5.7 rpg) can also score and defend.
However, 6-foot-7 forward J.P. Mooreman (5.8 ppg, 4.1 rpg) could be the key for the Owls. The Owls have not gotten much production out of their inside players this year, but Mooreman has shown flashes of the ability to score. He has scored in double figures on three occasions, which includes pouring in 20 points against Cincinnati (Jan. 27). Keeping Belmont off the foul line will also be key for Temple.
Belmont has now won 20 or more games in nine straight seasons. The Bruins tied Murray State to earn a share of the OVC regular season crown and then lost to the Racers in the conference tournament finals. This is the Bruins' first NCAA Tournament berth in four years and eighth overall.They are 0-7 all-time.
A big reason Belmont is in the Big Dance is because of their explosive and highly efficient offense. The Bruins average 82.4 points a game, which is the 12th most in the country, and they rank 20th in offensive efficiency. The Bruins play fast but they also take good shots and are a very good three-point shooting team, making 10.5 triples a game and connecting on them at a 37.4 percent clip.
NBA prospect Dylan Windler (21.4 ppg, 10.7 rpg) is not only a fantastic scorer and rebounder, he really gets after it on the defensive end. The 6-foot-8 guard is a very good shooter who can score from anywhere on the court. He also moves well without the ball and can handle the ball in pick-n-roll situations. Windler has topped the 20-point mark on 20 occasions and the 30-point plateau eight times.
Windler is not the only Bruin who can put points on the board. Guard Kevin McClain (16.3 ppg, 4.2 apg) and forward Nick Muszynski (14.9 ppg, 5.9 rpg) are also averaging double-figures for the Bruins. Muszynski has had a fabulous freshman season, scoring in double-figures 24 times and producing two double-doubles. However, the 6-foot-11 center injured his ankle in the semifinals of the OVC Tournament and missed the final against Murray State. He has returned to practice, however.
Defense is an issue for Belmont. The Bruins aren't horrible on that end but they don't defend the three-point line exceptionally well. They also have a tendency to be a little lackadaisical in the halfcourt as well as they don't force a ton of turnovers.
The winner will play the East Region's No. 6 seed Maryland Terrapins on Thursday.
March 20th, 6:40 PM ET
No. 16 North Dakota State (18-15) vs. No. 16 North Carolina  Central (18-15)
This First Four matchup is the biggest surprise as neither team were favorites to earn their conference's automatic bid.
North Dakota State got off to a poor start as the Bison lost seven of their first nine games, which included a huge 42-point setback to Gonzaga. The Bison were able to right the ship a little bit following that stretch by winning seven of their next 12 contests. Standing at 9-9, NDSU finally found some consistency and rolled off four straight wins to improve to 13-9 on the season. They then dropped three of their next four games to finish third in the Summit League with a 9-7 record.
The Bison received and began the Summit League Tournament with a victory over sixth seed Oral Roberts in the quarters and they then eked out a 76-73 victory over fifth seed Western Illinois in the semis before upending second seed Omaha in the championship game for NDSU's fourth conference tournament title. The Bison are 1-3 in the NCAA Tournament, with the victory coming over Oklahoma in 2014.
North Dakota State is really deep with eight players averaging at least 18 minutes of playing time and 11 players averaging 10 or more minutes. Junior guards Vinnie Shahid (12.8 ppg, 2.7 apg) and  Tyson Ward (12.3 ppg, 6.3 rpg, 2.3 apg) lead eight players who are averaging at least six points a game. Both players have the ability to explode at any given point and each one came up big during the conference tournament. Ward poured in 25 points in the quarterfinals while Shahid pumped in 22 points in the finals.
North Carolina Central is partaking in the First Four for the third straight year; the Eagles suffered a loss in each of the previous two games. North Carolina Central, who finished third in the MEAC with a 10-6 record, have won eight of their last 10 games including narrow victories over second seed North Carolina A&T (65-63) and top seed Norfolk State (50-47) in the conference tournament. This is Central's fourth appearance with head coach LeVelle Morton at the helm.
North Carolina Central's strength is on the backboard where they rank 17th in the nation on the offensive boards at 35.1 percent and 115th nationally in defensive rebound percentage at 73.7 percent. Raasean Davis (14.8 ppg, 8.8 rpg), Randy Miller Jr. (13.5 ppg, 2.3 rpg) and Zacarry Douglas (8.7 ppg, 7.6 rpg) lead the way for the Eagles. Turnovers are an issue for Central.
Winner gets the Tournament's overall No. 1 seed Duke Blue Devils.
March 20th, 9:10 PM ET
No. 11 Arizona State (22-10) vs. No. 11 St. John's (21-12)
This could be the best game of the First Four despite the fact that the two teams are trending in opposite directions.
Arizona State is participating in the first four set of contests for the second straight year after falling to Syracuse 60-56 last season. Just like a season ago, the Sun Devils eked their way into the Big Dance. However, unlike in 2017-18 where they lost five of their last six, the Devils won 13 of their final 19 games. They finished second in the Pac-12 and reached the semifinals in the conference tournament. ASU is 13-16 all-time in the NCAA Tournament.
While Arizona State has several players who can score, they struggle with consistency in their half-court offense, getting most of their point in transition and off of second-chance points.
Freshman Luguentz Dort (16.1 ppg, 4.3 rpg) can really score, but he has struggled with his shot and is shooting just 40.3 percent from the field and 31.5 percent from beyond the arc. Dort has scored 10 or more points in 11 of his last 12 appearances, which includes topping the 20-point mark four times.
Remy Martin (13 ppg, 5.1 apg), Rob Edwards (11.5 ppg, 3.2 rpg), Zylan Cheatham (11.6 ppg, 10.5 rpg) and Romello White (8.6 ppg, 5.2 rpg) are the Sun Devils other key players. Cheatham, who has posted 13 double-doubles, and White have done a fantastic job on the offensive rebounds where the Sun Devils rank 53rd nationally in offensive rebounding percentage. Cheatham is also ASU's best low-post scorer.
St. John's started the season by winning its first 12 games of the season. However, the Red Storm struggled during Big East play finishing with an 8-10 record and ended up losing five of their last seven, which included an 86-54 setback to Marquette in conference tournament quarterfinals. The Red Storm are making their first NCAA Tournament appearance since coach Chris Mullin took over the program four seasons ago.
NBA prospect Shamorie Ponds (19.5 ppg, 5.2 apg, 4.2 rpg) is the catalyst in Mullin's offense that values ball possession. Pounds can light up a scoreboard though he has learned to take better shots this year, which in turn has improved his shooting percentage. He also has improved his playmaking while also cutting down on his turnovers.
Mustapha Herron (15 of, 4.7 rpg), LJ Figueroa (14.6 ppg, 6.3 rpg), Marvin Clark (11.2 ppg, 5.4 rpg) and Justin Simon (10 ppg, 4.3 rpg, 3.2 apg) are the team's other key players. The versatile Figueroa leads the Johnnies' defensive efforts.
St. John's does play hard and they get a lot of turnovers on the defensive end. However, a lack of an inside presence really costs the Red Storm, especially on the defensive glass. The Storm is permitting their opponents to grab 29.1 percent of all available offensive rebounds, which is the 93rd highest in the nation. Their poor rebounding also results in them getting into foul trouble and sending their opponents to the foul line.  The Johnnies' opponents are getting to the free throw line at a rate of 27.6 percent, the 41st highest rate in the nation.
The winner gets the West Region's No. 6 seed Buffalo Bulls.
More March Madness Brackets Advice