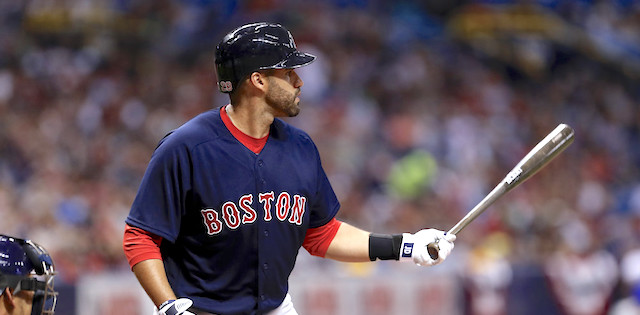 We are happy to announce that registration is open for the third annual RotoBaller Fantasy Baseball Challenge 🍾
Fight for the title in 12-team rotisserie leagues. Also compete for the crown against all teams and leagues for a chance to win $1,000 in cash prizes. Drafts will take place from early March to late March.
Double The Fun in 2019
This year we are running the RotoBaller Challenge to two different sites: Fantrax and also RT Sports. That means you can compete on Fantrax, and also have a second team competing on RT Sports.
That also means double the chances for you to win double the prizes. $500 for the Fantrax winner, and another $500 for the RT Sports winner 💰
Join Your Leagues Now
You can play on Fantrax, RT Sports, or both:
Head to the Fantrax draft lobby.
Head to the RT Sports draft lobby.
Choose a draft day/time, and sign up to join that league.
All leagues are labeled "RotoBaller Challenge".
Only one team is allowed on Fantrax, and one on RT Sports
Draft Days and Times
Below are the available draft dates and times:
Tournament Rules and Prizes
All leagues are free to join. You can join a league on both Fantrax and RT Sports.
Only ONE team per host site is allowed.
Each league winner gets one free year of RotoBaller Premium access for all sports ($99 value). Grand prize of $500 for the overall winner of the RotoBaller Baseball Challenge for Fantrax leagues, and $500 for the champ of the RT Sports leagues. The same person can theoretically win both challenges for a total of $1,000.
Any individuals found to have multiple teams on Fantrax or multiple teams on RT Sports are automatically disqualified from any prizes.
League Settings
12 team, 5x5, daily lineup, roto leagues:
Categories
- Runs, RBIs, Home Runs, Stolen Bases, Average
- ERA, WHIP, Wins, Ks, Saves
Rosters
- C, 1B, 2B, SS, 3B, MI, CI, OF, OF, OF, OF, OF, UTIL
- 9 P slots
- 4 Bench slots, 3 DL slots
Other
- No trading allowed
- Set your lineups daily
- Unlimited waiver wire moves
- Fantrax: daily waivers, $100 FAAB budget
- RT Sports: weekly waivers, $100 FAAB budget
- See the RotoBaller Challenge MLB Homepage for all league settings
Good luck RotoBallers!