Last week, we looked at running backs in dynasty leagues. This time around, we try and decipher the wide receiver position. Unlike those in the backfield, those on the outside can rise and fade quickly like the tides. Two years ago, Randall Cobb had a third-round ADP and was a keeper for many fantasy owners. This season he is nothing more than a flex play, and will be tossed out with the rest of your 2017 regrets.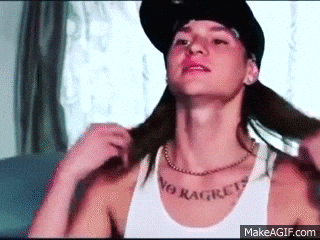 Many wide receivers are unfortunately tied to the signal callers who have to decide in mere tenths of a second whether to reward a good route-runner or throw into triple coverage. We've seen Larry Fitzgerald toil in years past with bad passers, only to have targets rain down on him once Carson Palmer came to the desert. Here's our top-10 list for wide receivers in dynasty leagues.
Editor's Note: Get any full-season NFL Premium Pass for 50% off. Our exclusive In-Season Lineup Tools, Lineup Optimizer and over 150 days of Premium DFS Research.
Sign Up Now!
Top 10 Dynasty Wide Receivers
10. Davante Adams - Green Bay Packers
Unlike Cobb, Adams looks to have the staying power to score a lot of touchdowns in Green Bay. It helps that Aaron Rodgers is his quarterback. It's not a bad thing Adams has also avoided major injury in his three play years in the league. At 25 years old, and Rodgers expected to play at least another five years, what's not to like?
9.  Amari Cooper - Oakland Raiders
Cooper took a major step back this season due to the case of the dropsies, which is why he is near the end of this list. You can't deny his talent, however. Cooper has transcendent ability. You combine Cooper with Derek Carr and Michael Crabtree and that is a passing offense that will only get better the longer they are together.
8. Brandin Cooks - New England Patriots
Cooks may be the luckiest man in football. He spent his first three years catching passes from Drew Brees in New Orleans. The Saints shift to a run-heavy offense and ship him to New England and Tom Brady. What's next? Aaron Rodgers? Cooks is averaging 70 per game for his career and totaled over 1000 receiving yards the last two seasons. He's on pace to go over both those marks this year. Believe it or not, he's still only 24 years old.
7. Julio Jones - Atlanta Falcons
If not for the nagging injuries that have plagued Jones over the years, he'd be much higher on the list. He is easily one of the three best receivers in the game right now. The problem is he's only played two complete seasons over a seven-year career. Despite those shortened seasons, he has topped 1,400 yards three straight years and on pace to do it again this season.
6. Michael Thomas - New Orleans Saints
Thomas is nowhere near the caliber receiver Jones is... right now. But in only his second year he has already established himself as the go-to receiver for Brees. He is on pace to equal his yardage output from a year ago. As long as he has Brees calling the shots, it's only going to get better.
5. Keenan Allen - Los Angeles Chargers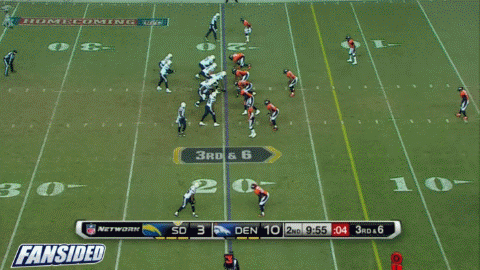 When healthy, Allen is a top five receiver. The five-year veteran is having a breakout season amassing over 1000 yards receiving and five touchdowns. He is also the first receiver to haul in more than 1o receptions, 100 yards and a touchdown in three straight games. He and Philip Rivers have an unquestioned bond that will only get deeper as long as the 25-year-old can stay off the injured list.
4. Antonio Brown - Pittsburgh Steelers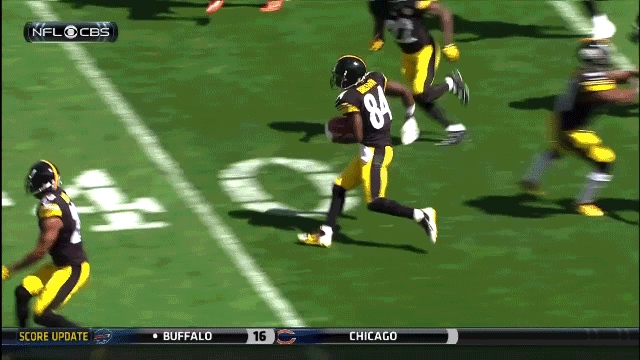 Brown has totaled over 100 receptions the last four years, and will probably get there again this season. He's eclipsed 1,200 receiving yards the last five years, including this season. He's scored eight or more touchdowns in that same time span. If Brown wasn't starting next season at 30 years old, he would be at the top of this list, hands down. Unfortunately, Ben Roethlisberger contemplates retirement after every snap and the Steelers have no contingency plan. Who knows how long he'll go after that.
3. Odell Beckham, Jr. - New York Giants
Beckham, along with everyone else in New York, would like to throw out this season (and probably that "hype video" as well), and with good reason. Coming into 2017, Beckham had surpassed 1,300 yards in each of his three years in the league. In three seasons, Beckham had accumulated 35 touchdowns while averaging 96 catches per year. If there was some sort of consistency at quarterback once Eli Manning is let go or retires, Beckham would be number one, but it's rare for a wide receiver to be elite when he doesn't have a competent quarterback to get him the ball. (See Fitzgerald, Larry)
2. Mike Evans - Tampa Bay Buccaneers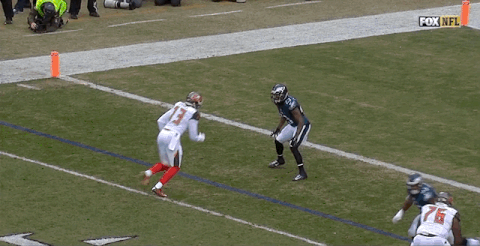 Entering his fourth year, Evans is averaging 1,193 yards on 79 catches for his career. At 6-5, 230 pounds who can run the 40 in 4.47, who in the NFL can oppose that type of physical specimen? The answer is simple, no one. Well, maybe Jameis Winston. When the two are clicking, Evans is unstoppable. The two will have a career to get their mojo working together which could lead to unprecedented numbers for Evans and the receiver position.
1. DeAndre Hopkins - Houston Texans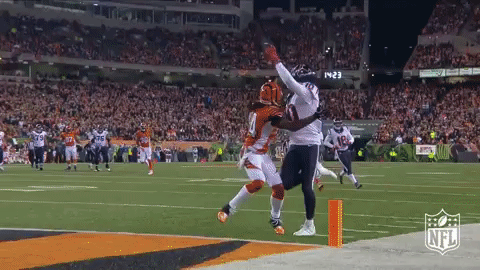 For every other player on this list, who their quarterback was played a huge part in how effective they would be in future years. For Hopkins, it truly doesn't matter. Over the course of his career, he's caught balls from Matt Schaub, Case Keenum, Ryan Fitzpatrick, Ryan Mallett, Bryan Hoyer, T.J. Yates, Brandon Weeden, Brock Osweiler and Tom Savage. Even while sifting through the sewer since 2013, "Nuk" has averaged 1,114.6 yards.  He now has a franchise quarterback in Deshaun Watson. Things will get explosive once Watson comes back from injury. The AFC South and NFL may never be the same.
More 2017 Dynasty League Strategy