While many make preparations for the fantasy football playoffs, there is a much more complicated process going on in the minds of many fantasy players--who to designate as keepers in dynasty leagues.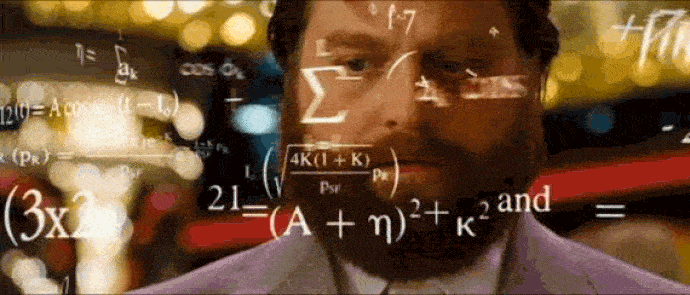 Some will attempt to formulate some sort of algorithm including age, stats, family medical history and diet while cross-referencing their Madden ratings. Others will simply go by gut. Whatever your method, know that you're wrong. A freak injury can derail the best intentions. A coaching or strategy change will end your most educated guesses. Having said all that, let's have some fun instead.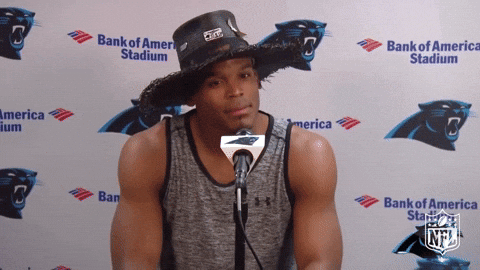 This has been a historic year for rookie running backs. Alvin Kamara, Leonard Fournette, Kareem Hunt and Christian McCaffrey are all weekly must-starts. Dalvin Cook was at that level before a season-ending injury. Samaje Perine, Tari Cohen, Joe Mixon and Jamaal Williams will win someone a fantasy championship this year. In total, you could name 15 rookie running backs who played a significant role in their team's success. Here are the top-10 running backs to highlight in dynasty leagues:
Top 10 Dynasty Running Backs
10. Christian McCaffrey - Carolina Panthers
The only thing limiting McCaffrey at this point is his running mate in Carolina, Jonathan Stewart. Through 13 weeks, "Run CMC" is second in running back receptions and fifth in receiving yards. Stewart has one year remaining on his current deal, which could delay McCaffrey really getting loose in Carolina.
9. Dalvin Cook - Minnesota Vikings
Cook had over 400 yards of total offense through four games before he blew out his ACL in week four. Fortunately, an ACL injury is no longer a career-ender. It's hard not to hold out hope for a 22-year-old rookie who averaged 4.7 yards per carry on a run-heavy team.
8. Jordan Howard - Chicago Bears
It's rare to place your faith in a team focused on rebuilding. Howard is the exception. The 22-year-old totaled over 1,600 yards last year as a rookie and is on pace to repeat that feat this season. There's obviously a lot of unknowns with the Bears. John Fox has placed an emphasis on the run this season, but a server upgrade might be imminent. Not to mention there is still a lot unknown about rookie Mitchell Trubisky.
7. Kareem Hunt - Kansas City Chiefs
Hunt had an unprecedented start to his rookie season, but has slowly faded back to reality. Some of it has to do with the Chiefs offense stalling, but more has to do with Hunt's usage early in the year and hitting the rookie wall. If there's one thing that Andy Reid has proven over the years, it's that he loves his all-purpose running backs. Hunt will be a major key to the Chiefs offense as long as Reid is calling the shots.
6. Leonard Fournette - Jacksonville Jaguars
Much like Hunt, Fournette burst onto the scene in his first season in the NFL, but much like his Chiefs counterpart, Fournette has fallen on hard times as of late. He had 700 total yards through six games. Since then, 285. Nagging injuries are already starting to pester the first round pick, combine that with his bruising style of play and there's a lot to leave you concerned. The one thing that should calm your worries is Jacksonville drafted Fournette for the sole purpose of being the bell cow. Giddy-up.
5. Todd Gurley II - Los Angeles Rams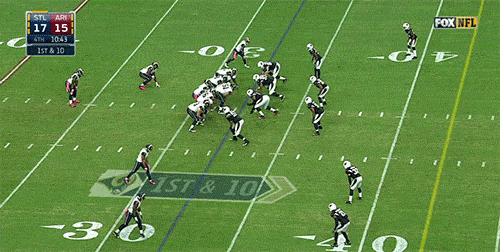 The Los Angeles Rams have made a complete turn-around from previous years and currently sit as the third-seed in the NFC. The main reason has been the Rams offense emerging with Gurley positioned as the epicenter. Gurley has already racked up over 1,600 all-purpose yards and 11 touchdowns. If the Rams can continue to have success offensively, there's no reason the 23-year-old back can't have many All-Pro years to come.
4. Alvin Kamara - New Orleans Saints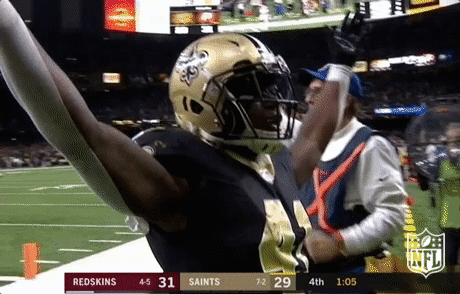 Kamara has gobbled up over 100 yards in six out of his last seven games, scoring touchdowns in all but one game during that stretch. The Saints have asserted themselves as a run-first team and Kamara and Mark Ingram have flourished. Kamara has averaged almost 124 yards from scrimmage and an astounding 8.7 yards per touch.
3. David Johnson - Arizona Cardinals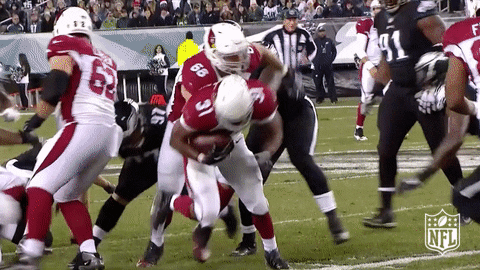 This season has been lost due to injury, but the talent has been proven without a doubt. He was the consensus number one pick in fantasy drafts this year, and will be a top-three selection next season. He can do it all and provides multiple avenues to collect fantasy points. The only thing hindering his placement on this list is the surrounding talent in Arizona. Carson Palmer is on his last legs and has suffered season-ending injuries in two out of the last four years. Larry Fitzgerald has to decline sooner or later (I think).
2. Ezekiel Elliott - Dallas Cowboys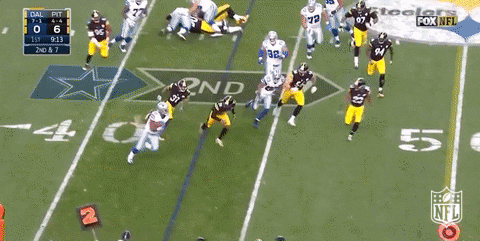 While Elliott is currently serving his six-game suspension for "questionable" behavior, his output before the suspension made it clear on why he is one of the future greats of the game. Elliott rumbled for almost 1,000 yards from scrimmage in eight games. The Dallas Cowboys own one of the best offensive lines in the league. They also employ one of the best wide receivers in the game. There is an embarrassment of riches in Dallas and the best is yet to come for Elliott.
1. Le'Veon Bell - Pittsburgh Steelers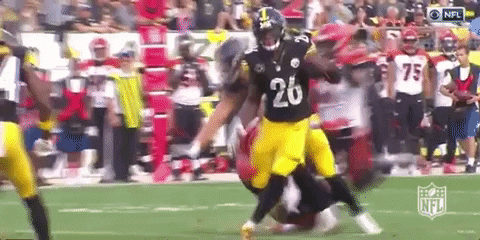 Bell is the premier running back in the NFL. At only 25 years old, he has still five more seasons before reaching the mythical age of 30 when Father Time has it written in his contract that he must age running backs 20 years. Until then, enjoy the ride because the dude is a Hall-of-Famer.
More 2017 Dynasty League Strategy