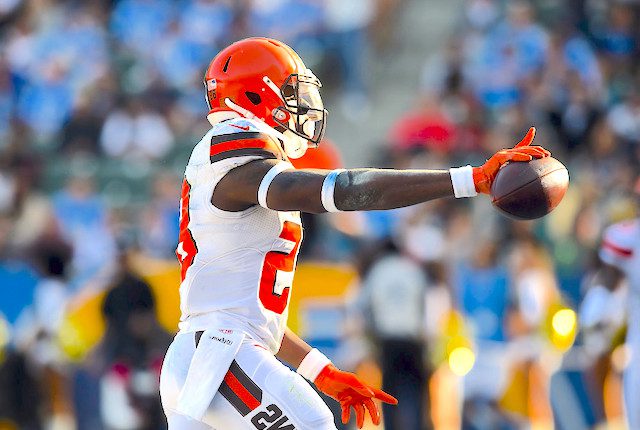 We all know who the elite tight ends are. You didn't come here for me to tell you about how awesome Mark Andrews, Travis Kelce, and Dallas Goedert are. This is well known. It's well documented. Even guys like Darren Waller, George Kittle, and Kyle Pitts, guys who have disappointed a bit so far, you only have one option. You have no choice but to continue putting them into your starting lineup.
Those decisions are easy. Even guys like Pat Freiermuth and T.J. Hockenson are likely fixtures in your starting lineups, but they're not so good you ignore the tight end waiver wire. This article is focused on the tight ends who are, every single week, ranked outside of the top-7. Dalton Schultz deserves to be a part of that set it and forget tier once he's healthy again.
We're looking to identify utilization trends that can lead us to a breakout tight end or guys we should be stashing on our benches in hopes of better days ahead. We're also looking to identify those players whose utilization metrics don't line up with their rankings, guys we should be kicking to the curb before everyone else recognizes it. Let's get to it.
Featured Promo: Get any full-season NFL Premium Pass for 50% off and win big in 2022. Exclusive access to our Premium articles, 15 lineup tools, new Team Sync platform, Lineup Optimizer, Premium DFS tools and cheat sheets, and much more!
Sign Up Now!
Let's get a few things out of the way right off the bat. Yes, he's a rookie. Historically, that means he'll do absolutely nothing to be fantasy-relevant and unfortunately, history tends to repeat itself. Secondly, he plays for the Giants who currently rank 18th in points scored and 21st in yards gained. Their passing offense, however, has been even more dreadful. They rank just 25th in attempts, 30th in yards, and 19th in touchdowns. These are the bad things. They are indeed, very bad.
However, there are a few positives about his situation. The Giants, at this point and time, really do not have any receivers. Wan'Dale Robinson is hurt. Kadarius Toney is in the doghouse and he's hurt. Kenny Golladay sucks, is in the doghouse, and could be on the move. Darius Slayton has been left in the cold. Sterling Shepard was just lost for the season with an ACL tear. The competition for targets is lower than any other NFL team. This is good. The other positive, Bellinger is a bit of a freak.
Daniel Bellinger was drafted with pick 112 of round 4 in the 2022 draft class. He scored a 9.66 RAS out of a possible 10.00. This ranked 35 out of 1014 TE from 1987 to 2022. https://t.co/WVwvRa2b84 #RAS #Giants pic.twitter.com/pijrXOosZa

— Kent Lee Platte (@MathBomb) April 30, 2022
He's big, he's fast, he's strong, and he's explosive. While being a gifted athlete hasn't shown much correlation to being a productive fantasy receiver, it has shown a lot of correlation between tight ends and fantasy success. It certainly doesn't guarantee success, but it's a step in the right direction. As was his Week 3 performance.
The number of routes he has run has increased each week of the season. He ran only 12 routes in Week 1, but that increased to 19 in Week 2, and 23 this past weekend according to PFF. This past weekend was also the first time he led all Giants' tight ends in routes run. This indicates his role is growing. That's a good thing – it means more opportunity. It still isn't where we need it to be for him to be a consistent fantasy producer, but it's moving in the right direction.
This past Sunday against the Cowboys, Bellinger's route participation rate was just below 50% according to PFF. That's far too low for fantasy success. Fantasy managers need that number up at 70%, at least. On the bright side, he earned five targets. This was tied for second among the team. His 15.6% target share illustrates some potential, especially with a depleted receiving group.
He caught four of his targets and finished with 40 yards. This was a good stepping stone for Bellinger and hopefully, the production will lead to more playing time. Tanner Hudson and Chris Myarick had a single target between the two of them.
The fourth-round rookie has a long way to go before becoming someone we can trust in our lineups, but if you're in a league that requires you to start two tight ends, he's someone to keep an eye on in the coming weeks.
Last year, this was the Hunter Henry show. The contract Bill Belichick gave to Jonnu Smith looked laughably bad. Fast forward to 2022 and both contracts look bad, but Henry's looks worse and Smith's looks a bit better. Neither of them has given fantasy managers a single, even semi-usable fantasy week.
We could be noticing a change in the tight end hierarchy, however, and that's important because most fantasy managers gravitated to Henry this offseason. In Week 1, the playing time between Henry and Smith was almost identical. More importantly, Smith wasn't nearly as far behind Henry in terms of routes run as he was last year. According to PFF, Henry ran 28 routes to Smith's 17.
Things got even tighter in Week 2 with Smith actually playing more snaps than Henry (39-34). While Henry still had more routes run, the difference was continuing to shrink (22-15). This past weekend, with the Patriots trying to keep up with Lamar Jackson's onslaught, Henry led in both categories, snaps (46-32) and routes run (29-15).
Based on these numbers, it would seem as though Henry is still the tight end fantasy managers want to roster, but their production says something different, which is making this a situation we should be avoiding altogether.
Smith, despite running fewer routes than Henry every single week, has also out-targeted Henry, every single week. In Week 1, Smith held a 4-3 advantage. In Week 2, Smith led 3-1 and in Week 3, it was 4-1. Their targets per route run are drastically different. Smith's sits at 24% for the season, while Henry's lags behind at 6%.
Hunter Henry's route rate ...
2021 - 70%
2022 - 70%

Hunter Henry target-per-route rate ...
2021 - 16.2%
2022 - 6.1%

— Jared Smola (@SmolaDS) September 28, 2022
The Patriots use these two tight ends very differently. Henry's average depth of target is a very healthy 10 yards, while Smith's is a lowly 4.3. Henry's targets – the few he's gotten – have been more valuable because they're down the field, generating more upside.
However, there are now so many mouths to feed in New England, it's difficult for anyone to stand out behind slot phenom, Jakobi Meyers. While Henry made his living catching touchdowns last year, he hasn't earned a single end zone target this season.
With Mac Jones out for several weeks and this entire offense struggling mightily, fantasy managers should be completely ignoring this tight end duo.
There are plenty of people who didn't believe the Cole Kmet hype this offseason, but even they couldn't have predicted this. The Bears are averaging just 15 pass attempts per game. The next closest is the Falcons at 26.3. The 25th-ranked Giants average 30.7 passes per game, which is more than double Chicago's attempts. The Jets have not one, but two games with more pass attempts than the Bears have all year.
Fewest Pass Yards per Game this season

Bears 78.3
Giants 159.0
Panthers 161.3
49ers 172.7
Steelers 182.7 pic.twitter.com/jTiqTtHYDh

— NFL on CBS 🏈 (@NFLonCBS) September 26, 2022
Kmet's utilization metrics are actually quite good, but until the volume goes up – way up – it's not going to matter. Betting on Kmet at this point actually requires two different bets simultaneously. The first bet is on their overall team passing volume increasing. We need a drastic shift in their offensive game plan. The second bet is the one fantasy managers had to make this offseason to buy into the hype – an increase in efficiency.
Kmet had a great role in 2021. He had 93 targets. The volume was there. The efficiency was not. The offseason bet was that the removal of Matt Nagy and improvement from Justin Fields would increase his efficiency where those 93 targets would make him fantasy relevant. Fantasy managers still need that to happen, but we also need the volume to change. The concern, however, is simple. If the coaching staff believed the efficiency would be there, why are they passing it just 15 times per game? Unfortunately, they probably wouldn't be.
Still, let's take a quick review of how Kmet is being used if any of you are feeling risky or insanely, insanely desperate. According to PFF, Kmet's route participation was at 69.5% in Week 1. Considering the weather conditions and how much each team featured their running game, it was good utilization.
In Week 2, his route participation increased to 88% and was at 80% in Week 3. That's a positive. The utilization is there. He's running as many routes as we can expect. I can't say a lot overall, but the percentages are very appealing.
Unfortunately, we haven't gotten a glimpse of any increased efficiency. He has just 5 targets on the season and an 11.4% target share. He has 2 catches and 40 yards, both of which came in Week 3. His average depth of target is 10.6, which is great, but he's being targeted on just 10% of his routes run.
In hindsight, betting on Kmet to be better, Fields to be better, and the entire Bears' offense to be better in 2022 was too much and should've kept the hype in check. It didn't, but now with the volume concerns, Kmet can safely be dropped and completely ignored until the Bears offense enters the 21st century.
While David Njoku's utilization metrics have been strong since Week 1, the production hadn't been there up until his Week 3 explosion. In fact, in Weeks 1 and 2, tight end teammate Harrison Bryant recorded more receiving yards in both games. He also had more receptions than Njoku in Week 1 and they tied in Week 2 with three apiece.
It was reasonable for fantasy managers to have concerns. After all, Njoku doesn't have this long track record of strong fantasy play, but he silenced the doubters in Week 3 in a big way. While the production spiked, which is great, there wasn't some massive shift in how he was utilized, which bodes well for his future fantasy success.
According to PFF, in Week 1 Njoku ran a route on 73.7% of Jacoby Brissett's dropbacks. That number climbed to 87.5% in Week 2 and was at 81.8% in Week 3. As you can see, his utilization has shifted from good to very good.
While his one-target performance in Week 1 was disappointing, it's looking more and more like an outlier. Since that 3.3% target share result in the first week of the season, Njoku has posted target shares of 18.5% (Week 2) and 32.3% (Week 3).
While his average depth of target leaves a lot to be desired – it sits at just 3.9 yards – he's been incredibly efficient after the catch, averaging 6.8 yards after contact per reception. That shouldn't come as a surprise, Njoku possesses elite athleticism at the position.
Through three games, Njoku has a 33.3% target share of the team's end zone targets, which leads the team. Njoku is playing 90% of the snaps and is running a route at an excellent rate. The lack of pass-catchers in Cleveland also bodes well for his continued use in the passing game.
Njoku looks like he's here to stay and if he's on your waiver wire, you should absolutely be picking him up.
While one fantasy football sleeper tight end seems to have hit, David Njoku, another one is all but dead. Albert Okwuegbunam was another favorite of fantasy analysts this offseason. After Noah Fant was traded to the Seahawks, it seemed like Albert O would walk into the starting role and be the primary tight end for a revamped Russell Wilson-led passing attack. The results have been incredibly disappointing and there's very little hope here to expect a change.
His Week 1 game against the Seahawks has been the best he's had thus far, but unfortunately, the results have been trending downward ever since. He earned 6 targets in Week 1, catching 5 of them for 33 yards. He ran a route on 75.5% of the team's dropbacks, according to PFF and it looked like fantasy managers might have hit another home run.
Not so fast. His route run participation rate dropped to 62.8% in Week 2 and he finished with just 2 targets and was unable to catch either. Then Week 3 came and displayed an even more concerning trend. In Weeks 1 and 2, Albert O played the most snaps among Denver tight ends. Week 3 saw Eric Saubert and Eric Tomlinson both play more snaps than Okwuegbunam.
His route run participation rate dropped to 52.5% and he once again received just two targets. This time he was able to reel in one of them for 12 yards. Everything about Okwuegbunam's utilization metrics is trending in the wrong direction. His targets, snap share, and routes run percentage have decreased every single week of the season.
If you were holding onto hope that things might turn around, I most likely dashed all hopes of that. The best thing you can do at this time is cut bait and move on. They can't all be winners.
Tyler Conklin might just be the hardest tight end to figure out in the young season and there are a number of reasons for this. The first is that fellow tight end signee, C.J. Uzomah hasn't been healthy yet. He missed Week 2 and played under 30% of the snaps in Weeks 1 and 3. As he gets healthier, is he going to cut into Conklin's impressive role thus far?
The other aspect to consider is the sheer number of plays and passes the Jets have had through three weeks. They're averaging a league-leading 52 pass attempts per game. Last year, the league leader was 43. They had 84 plays in Week 1, 70 in Week 2, and 78 in Week 3. The league leader was just under 70 plays per game last year. It seems as though Conklin and really, every single Jets player, is playing with house money. Eventually, those snaps and pass attempts are going to regress, so keep that in mind.
The Jets are on pace to throw 884 times this year which would shatter the pass attempt record by over 150 - that's not going to happen.

Those rushing out to add Tyler Conklin are likely going to be disappointed.

— Andrew Cooper (@CoopAFiasco) September 28, 2022
Still, it's hard not to be impressed with Conklin's early season start. According to PFF, he's run 80.6%, 85%, and 78.5% of the routes during the first three weeks of the season. That's excellent utilization. He's averaging 8 targets per game, which is excellent for any tight end – it's a pace of 136. Remember, their counting stats are being heavily inflated by an unsustainable number of plays and pass attempts, so don't expect that to continue.
Still, his 16.3% target share is the second-highest on the team behind rookie, Garrett Wilson. That is a number to get excited about. Even though we can't reasonably expect Conklin to continue averaging 8 targets per game, the fact that he has a higher target share than both, Corey Davis and Elijah Moore, is encouraging.
One thing to be cognizant about is the upcoming quarterback change. Zach Wilson is scheduled to start this week and that could change the target hierarchy. Joe Flacco has hyper-targeted his tight ends and running backs so far. This positional grouping has accounted for 53.1% of the Jets' pass attempts. Wilson is likely going to be more willing to push the ball downfield.
That is going to have a negative impact on Conklin, whose average depth of target currently sits at just 1.4 yards. Last year, Wilson targeted his receivers at a high rate and that's likely to continue this year, as well. Because of that, Conklin may be one of the better sell-high candidates of the early season. If you have him, I'd try to cash him in and sell him to a tight end needy team. There are just far too many variables at play here to think Conklin continues this hot start to the season.
Robert Tonyan is making his way back from a mid-season torn ACL injury in 2021. He avoided the PUP list and was able to play in Week 1. However, it became clear that the Packers would be taking a tight end by committee approach, which is not a great sign for any future fantasy success.
In Week 1, according to PFF, Tonyan played just 36% of the snaps and ran a route on just 46.5% of the team's dropbacks. While these utilization numbers have improved, they're still lagging far behind where we need them to be in order for Tonyan to be fantasy viable. In Week 2, he posted 45.5% snap share and a 48.2% route participation rate.
Week 3 was his best game so far and it likely happened due to an increase in his opportunity. He played on 58% of the snaps and ran a route on 55.5% of the team's dropbacks. Both were season-highs. He also finished with 7 targets in Week 3, which was good for second on the team.
While Tonyan is averaging 4.7 targets on the team, which is the second-highest, there are seven players averaging more than 3.5 targets per game. The Packers' offense doesn't seem to have a true pecking order. The top three guys are going to be different, every single week. Green Bay has seven players with target shares between 11.3% and 17%. Tonyan currently sits at 14.9%.
Tonyan is undoubtedly the preferred receiving option at tight end for the Packers and it's resulted in weeks of 5, 2, and 7 targets to start the season. Part of the problem for Tonyan is that although he's second on the team in receiving, the spread-out nature of the Packers' offense is limiting any upside. He's averaging just 28 yards per game with an average depth of target that is pathetically low at 2.5 yards.
Tonyan is nothing more than a touchdown-dependent TE2. The problem with that is the Packers aren't scoring a lot of points. They're just 27th in scoring at 16 points per game and rank 19th in passing yards per game. If you were hoping the loss of Davante Adams might make Tonyan fantasy-relevant again, I got some bad news for you – it is not happening.
Much like Robert Tonyan, if you were hoping for a return to fantasy relevance for Logan Thomas, you're going to be disappointed. The problem in Washington is that the three receivers are just too darn good. Terry McLaurin, Jahan Dotson, and Curtis Samuel are dominating the target share right now in Washington and everyone else is picking up the scraps.
Samuel has a 22.9% target share, McLaurin is at 16%, and Dotson is at 15.3%. There's also J.D. McKissic at 16%. Thomas currently sits at 10.7%. Considering his workload, that shouldn't be surprising.
In Week 1, according to PFF, Thomas ran a route on just 55.5% of the team's dropbacks. While some of that could be explained by his first game back following a significant injury, we have yet to see his route participation rate where fantasy managers need it to be. Thomas was at 60.3% in Week 2 and 65.4% in Week 3. The good news is that number is creeping upwards.
However, it hasn't resulted in any extra targets for him. In Week 1, he had 1 target, followed up by 5 targets in Week 2, and 3 targets in Week 3. The problem is that the big-three receivers for the Commanders have earned 20 targets (Week 1), 24 targets (Week 2), and 27 targets (Week 3). That's to say nothing of the 12 (Week 1), 11 (Week 2), and 11 (Week 3) targets Antonio Gibson and McKissic have generated.
Even though the passing volume is excellent in Washington, the limited number of routes and extreme target competition should keep Thomas on your waiver wire. There's very little upside here right now.
Irv Smith Jr. is someone fantasy managers should have their eyes on. He had thumb surgery this offseason and it resulted in minimal playing time in Week 1. He played just 19 of the 62 snaps, just 30.6%. That number shot up to 55.7% in Week 2 and more importantly, so did his routes run. He finished Week 2 with a 60% route run participation rate according to PFF. Even though that number isn't as high as we'd like, he earned an impressive 8 targets, which was second only to Justin Jefferson.
Unfortunately, in Week 3, his route run percentage didn't increase, staying right at 59.5%. Once again, however, he managed to get plenty involved in the passing game finishing with 6 targets. Over the past two weeks, Smith has generated a 17.8% target share (Week 2) and a 16.2% target share (Week 3). Even more impressive is his target per route run percentage, which has been at 27% (Week 2) and 24% (Week 3).
Despite largely being uninvolved in Week 1 – playing just 30.6% of the snaps – Smith trails Adam Thielen by just two targets for second most on the team. Thielen's target per route run is at just 16%, which is much lower than the past couple of years for him. It looks as though Father Time has finally caught up to Thielen and if that's true, it means the No. 2 spot in Minnesota's offense could be more open than it has been. Smith has already out-targeted K.J. Osborn and if Smith can increase his playing time and route participation he could become a fantasy starter.
Juwan Johnson was a deep sleeper last year that never came to fruition, but 2022 is a different story. While he hasn't popped in the box score just yet, his utilization metrics indicate it might only be a matter of time. In Week 1, he was the primary receiving tight end, running a route on 80% of the Saints' dropbacks, according to PFF. He also earned four targets, which was tied for fourth on the team.
In Week 2, Johnson's route participation rate dropped to 68.7%, but he finished with 7 targets, which was third on the team. Unfortunately, his route participation dropped even further in Week 3, down to 57%. The decrease in back-to-back weeks is far from ideal, but he's still been the leader in snaps each week for the Saints at tight end. Michael Thomas and Jarvis Landry are both dealing with foot injuries and neither of them practiced Wednesday. If both or either of them are out, Johnson would be in line for a bigger target share.
In the first two weeks, he had a target share of 15.2% and 17.5%. That dropped to 2.6% in Week 3, but that's going to happen with any tight end on the waiver wire. He still sports a 22.2% target share in the end zone, which is promising. He also has generated 46.3 air yards per game and has an average depth of target of 10.7 yards. There's an upside in the way he's being utilized, which is downfield and in the end zone.
If Thomas and/or Landry miss time, Johnson could be the biggest beneficiary. At this time, he's not someone fantasy managers can confidently start, but he's someone fantasy managers should keep their eyes on.
Download Our Free News & Alerts Mobile App
Like what you see? Download our updated fantasy football app for
iPhone
and
Android
with 24x7 player news, injury alerts, rankings, starts/sits & more. All free!
Win Big With RotoBaller
Be sure to also check out all of our other daily
fantasy football articles
and analysis to help you set those winning lineups, including this new RotoBaller YouTube video:
More Fantasy Football Analysis