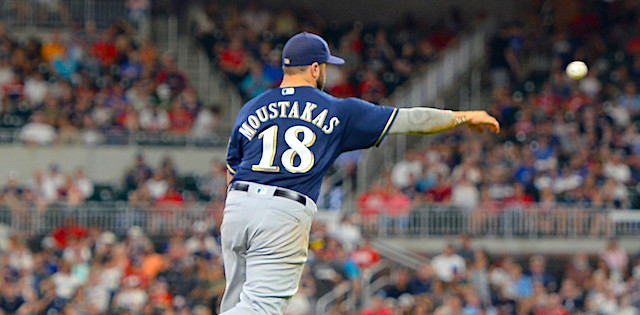 Welcome to the Sunday, June 9th edition of Daily Slivers of the Fantasy Soapbox.
Discussing baseball is as fun as the game itself. It has a way of bringing people together to share different opinions about the sport we all love. A similar action can be done with fantasy baseball where we not only discuss topics but also look to improve our teams as well as the teams of our fellow fantasy baseball enthusiasts. Everyone has their own perspectives which are not to be cast off as frivolous. They should be used as a method of expanding our own knowledge.
In this article, I review the previous day's boxscores and provide my opinion on a variety of topics. Some will be random, some will be fun, and some will be stat-driven. It's a soapbox so I may rant from time to time as well. So without any further delay, below are my thoughts on June 9th. Enjoy them. You can even respond with your own thoughts on Twitter @EllisCan2.
Editor's Note: Get any full-season MLB Premium Pass for 50% off, with exclusive access to our season-long articles, 15 in-season lineup tools and over 200 days of expert DFS research/tools.
Sign Up Now!
Daily Musings
Ryan Yarbrough is all or nothing. He dominates or he allows seven runs. I'm attracted to that YAR-Roulette.
Austin Meadows w/SB(eight). Only 86% Owned. Someone's sleeping in your league. It better NOT be any of OUR readers.
Mookie Betts .268AVG is laughable. The lowest value he'll have. Check the recent trades w/him; Embarrassing. Get out there & acquire him.
NOMAR! Probably not the guy you're thinking. This guy is Nomar Mazara w/nine HR, .270AVG. Uber power. Still waiting on it to be consistent.
Sleeping giant. Matt Chapman cruising w/four HR, .255AVG in 14days. 92.4mph avg exit velo, 8%Brls/PA. There is more in store.
Adrian Sampson slays the A's. CG. one ER, seven K. Now I'm intrigued. 13.6%K-BB though. BOS next. I'll wait.
Lucas Giolito. 11K, 7.2 scoreless innings. Kick all these bandwagoners off that suddenly love you! You are doing it for you!
Kevin Cron at it again (second HR)
Nick Pivetta w/CG, one ER, six K. 49% owned. The people will flock now. Could be worth it, but gets Braves next.
Nelson Cruz. THUNDER! three-straight homer games. Now at 10. Ranks third w/94.2mph avg exit velo. Gonna be a good year.
JaCoby Jones continues hotness w/two HR(eight). Enjoy the ride.
Didi Gregorius w/first HR. Welcome back. I hope you got him cheaply.
Adam Plutko w/W. Solid fill-in. 16.2%K, meh, but DET next. Yes, please.
Renato Nunez! Take me home, to the place, where you belong. Sweet Camden. Homer-Renato. Take me home. Give me your best John Denver version.
Zach Davies. 7-0. WOO-HOO. Slow your roll. 8.8%K-BB?! 82%LOB. Yuck. Lucky man gets SF next too.
Mike Moustakas. THUNDER! one mo = 10HR, 17RBI, .279AVG
Kolten Wong. Great start. May sucked (.183BABIP). Plate Discipline solid. Just doesn't hit ball very hard (84mph avg exit velo). June looking good.
Peter Alonso. Second in majors w/21HR. Getting a bit absurd but Go Pete, Go!
Did anyone really think Yusei Kikuchi vs. Shohei Ohtani was a good matchup? Ohtani dominance continues (3HR, 9RBI, .320AVG in a week) Next week is daunting vs LAD & TB.
Max Scherzer, el numero uno, finally gets run support from Brian Dozier (HR), no less.
FAAB Day: Framber Valdez, Colin Poché (Follower or just a bullpen arm?), Jose Suarez (spot start on Sunday; will need injury for a consistent spot to open), Adam Haseley (on IL)
Yordan Alvarez gets the call on Sunday. Start passing the plate around for collections, you're gonna need it next Sunday.
Enjoy the Sunday games. May the FAAB odds be ever in your favor.
More Fantasy Baseball Analysis