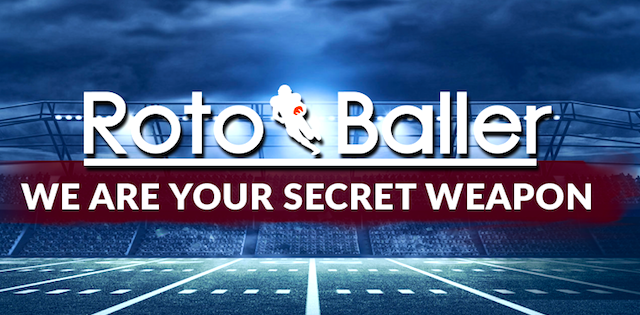 In IDP fantasy football leagues, linebackers often make up the bulk of your roster and the majority of your production from the defensive side of your team. People are rightly excited about the top two linebackers in this 2019 rookie linebacker class. Devin White and Devin Bush are both very talented linebackers, and at least one of them is likely to make an impact on your IDP fantasy football rosters in year one.
Beyond the top two linebackers in the 2019 rookie class, things start to get murky. There are a lot of people that really like Mack Wilson. Some people really like Joe Giles-Harris. Personally, I really like Blake Cashman. At this point, it's all a matter of preference.
Draft capital is king for linebacker prospects. Here are a few of the potentially coveted top linebackers in your IDP dynasty rookie drafts.
Editor's Note: Get any rest-of-season NFL Premium Pass for 50% off. Our exclusive DFS Tools, Lineup Optimizer and Premium DFS Research through the Super Bowl.
Sign Up Now!
Mack Wilson, Alabama
I think that Mack Wilson is a really risky prospect if you are doing your dynasty rookie drafts before the NFL Draft. Right now, he is pretty close to the consensus number three linebacker in this class by analysts and rankers. I'm not certain that the NFL is going to agree with analysts on this one.
The NFL values athleticism at the linebacker position, and those that don't have it, even with strong tape, generally get relegated to situational playing time in the NFL. Mack Wilson did not impress at the NFL Combine, and he doesn't appear to be a great athlete on tape.
After watching his tape, Mack Wilson left me very unimpressed.
He is an inconsistent tackler that takes poor angles. He doesn't play downhill nearly enough to make the impact that he could be making. He can struggle to get off blocks and seems to have below average play-strength. He isn't nearly as relentless in pursuit as you would want to see out of a linebacker and has just average reaction time and instincts.
The positives for Mack Wilson are that he is adequate in coverage and has excellent ball skills for a linebacker. He doesn't have great athleticism, so he doesn't figure to fit into a coverage specialist role, but he is strong enough in this area to prevent him from being taken off the field.
There is a really good chance that Mack Wilson is the third linebacker off the board in your dynasty IDP rookie drafts. Personally, I'd let somebody else invest their early pick on him. I'd rather take a shot at this loaded EDGE class, take an offensive player or trade for a veteran with the pick that Wilson is likely to demand at this point.
I'll take my shots at linebacker later in my rookie drafts.
Blake Cashman, Minnesota
Blake Cashman burst onto the scene after an incredible showing at the NFL Combine. The NFL values athleticism, and Blake Cashman has it.
He's slightly undersized and isn't the strongest linebacker, which hurts him when he is trying to get off blockers, but he makes up for it in a lot of different areas.
Cashman excels in coverage, though he does play slightly better in man than zone. He's smart, quick to react, plays downhill and is tenacious in pursuit. He takes good angles and is generally a good tackler, though he does end up around the runner's ankles a little more often than you would like to see.
He offers a little bit as a pass rusher and has active hands and plays violently to get off blocks, even though he doesn't have the strength necessary to truly bully blockers.
This is the type of player that the NFL is going to like. Cashman has all of the tools to be a three-down linebacker in the NFL and has the athleticism and mentality to offer excellent upside at the next level. Draft-stock provides opportunity. The NFL is probably going to spend high draft capital on Blake Cashman, and his skill set suggests that he will make the most of it.
I'm not sure where Blake Cashman is going in dynasty IDP rookie drafts right now. The dynasty community seems to be a little behind the film community on this one. You may be able to get him a little later than Mack Wilson, and I would jump at the opportunity.
Joe Giles-Harris, Duke
Joe Giles-Harris is a linebacker that the NFL would have loved ten years ago. He's an excellent tackler that plays physical football. He takes nice angles and plays downhill to meet the runner at the line of scrimmage. He is strong in pursuit and doesn't give up on plays.
He has good instincts, reacts quickly and puts himself in the position to make plays in the run game. He is adept at shedding blockers and holds the point of attack well.
There are two major issues with his game.
Joe Giles-Harris is not great in coverage, and he is an unathletic linebacker. Those are two things that could very likely tank the NFL's view of him as a prospect and will likely limit his opportunities on passing downs, even if a team invests serious draft capital in him.
The NFL is a passing league, and if you can't cover, you generally struggle to see significant playing time. Best case scenario, the team is keeping an eye out for your replacement.
For dynasty IDP rookie drafts, he's about even with Mack Wilson for me, simply because of where the two of them will be drafted. Both have the opportunity to bust completely for IDP purposes, so I think I'd rather take the one that I can get cheaper. With that said, Mack Wilson has better upside due to his ability in coverage and slightly better athleticism.
Blake Cashman is the one I want of this perceived second tier of IDP linebackers.
More NFL Draft Coverage
Check out all of RotoBaller's fantasy football rankings. Staff rankings are updated regularly for all positions and include standard formats, PPR scoring, tiered rankings and dynasty leagues.