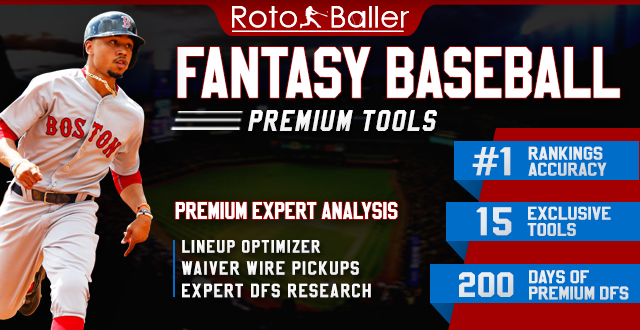 BALLER MOVE: Add in Two-Catcher Leagues
OWNED IN: 3% of leagues
ANALYSIS: Go figure that as soon as Tom Murphy leaves the club with the most offense-friendly home stadium in baseball, he starts absolutely thriving at the plate. Though it has had to come as a backup to Omar Varvaez, Murphy is on pace to bulldoze his previous career-best season home run total with eight shots to the stands and a phenomenally well-rounded slash of .299/.324/.598 in 97 AB (29 games, 27 starts). Not only that, but he has been unconscious at the plate over the last two weeks with three bombs and a 1.059 OPS in just 23 AB.
He strikes out a whole lot (37.3%) and walks very little (2.9%) but it is seriously hard to care with the quality of contact that Murphy has been applying to pitches. He has been swinging for 43.3% hard contact and 16.7% soft contact on an aerial GB/FB ratio of 0.48, ultimately netting an ISO of .299. With that many fly balls, even in a fickle ballpark like Seattle, Murphy's 91 MPH exit velocity and 21-degree launch angle are bound to combine for a fast tally of homers when he sees the field. In a two-catcher league, even in limited opportunity, it is difficult to do better than Tom Murphy.
Check out RotoBaller's entire fantasy baseball waiver wire pickups and sleepers list, updated daily!