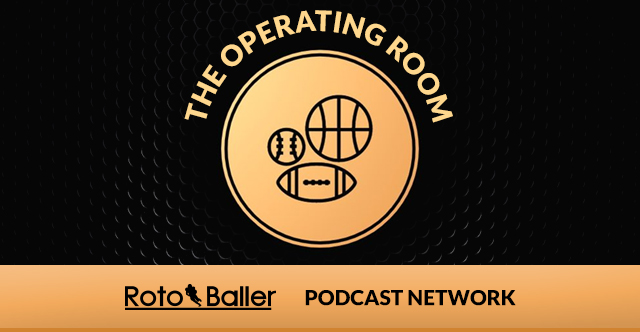 What Appears In This Article?
hide
Kev Mahserejian (@RotoSurgeon) is joined by high-stakes fantasy player Sammy Reid (@SammyReidFI) to discuss fantasy football busts in 2022.
Be sure to also tune into RotoBaller Radio on SiriusXM (channel SiriusXM 87) - every weekday morning between 6-7 AM ET, Saturdays from 3-5 PM, and Sundays from 3-5 PM.
You can also find new weekly shows on YouTube, Spreaker, Spotify, iTunes, and on the site under RotoBaller Radio podcasts.
Featured Promo: Get a $25 deposit bonus AND a full-season NFL Premium Pass on the house by signing up for No House Advantage, exclusive home of peer-to-peer pick'em contests and up to 20X rewards vs. the house.
Sign Up Now!
Fantasy Football Busts feat. Sammy Reid
Thanks for listening to today's episode! Be sure to tune in throughout the week, and to also follow RotoBaller on Twitter, YouTube, and iTunes for the latest fantasy news and analysis.
Win Big with RotoBaller in 2022!
More RotoBaller Radio Videos and Podcasts