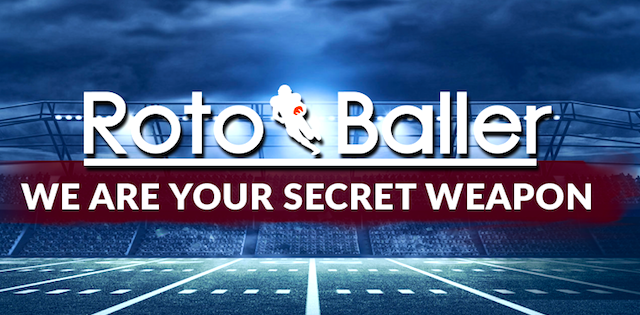 Mock draft season is heating up with some big-name outlets making major changes to their boards – Joe Burrow vaulting into the top spot for some. While there is still time for even more changes, it makes for an exciting time to watch some of these guys rising up boards in order to see if they're for real.
This week we'll continue the new format and focus on players to watch in the Noon, Afternoon, and Night games on Saturday so that you can turn to any game and have a player to focus on.
This series will cover players featured in nationally televised games who could likely emerge as fantasy assets after next year's draft.
Editor's Note: Get any rest-of-season NFL Premium Pass for 50% off. Our exclusive DFS Tools, Lineup Optimizer and Premium DFS Research through the Super Bowl.
Sign Up Now!
Week 7's Featured Players
Let's look at how last week's featured players performed:
Trey Sermon, RB Oklahoma – Sermon only received five carries for 17 yards in a game in which the Sooners ran for 197 yards. This is the second week in a row that Lincoln Riley has buried Sermon. I'm not quite sure what's going on, but some NFL team may get a day three steal in Sermon come April.
Nate Stanley, QB Iowa – Stanley completed 23 of 33 passes for 260 yards and an interception against an average defense. It's not likely to convince scouts that he's more than an NFL backup, which means he's trending to be a late-round pick as a stable but uninspiring option.
James Proche, WR SMU – Proche had a good day in a blowout, catching nine passes for 80 yards and a touchdown. He didn't break any big plays, but he showed good hands and the consistent ability to get open. He's looking like a solid early day three selection.
Denzel Mims, WR Baylor – Mims was quiet in Baylor's win with only one catch for 16 yards. Let's assume it was an uncharacteristically bad game for the wide receiver and hope he gets back on track, but he's dropping down boards right now and deep into the day three conversation.
Tyler Johnson, WR Minnesota – Tyler Johnson is good. Six catches for 130 yards and a touchdown may not seem overly impressive against Rutgers, but Johnson is cementing himself as a top-10 wide receiver in this class and a likely day two pick with starter upside.
Patrick Taylor Jr., RB Memphis – Taylor didn't suit up for this one. We knew it was possible, but it's still a bummer. He needs to get back on the field to keep raising his stock.
Zack Moss, RB Utah – Moss did everything for the Utes last week, rushing for 99 yards and two touchdowns on 25 carries, while also adding 78 yards on three catches. The receiving work will help him climb up draft boards and into the top 15 at his position, which would make him a day three pick with upside.
Brandon Aiyuk, WR Arizona St – Aiyuk only caught one pass, but the Sun Devils only completed four on the night. There's not a lot to take away in regards to his performance; freshman quarterback Jayden Daniels was just overmatched here.
Week 8 Matchup to Watch - Early Games
Appalachian State - South Alabama 12:o0 PM ET
Darrynton Evans, RB Appalachian State – Evans has been an explosive focal point for Appalachian State. He averages almost 18 carries and over 100 yards a game while also scoring ten touchdowns. He has the strength and vision to be effective around the goal line, but he has also returned a kickoff for a touchdown in each of the last three seasons. I'd love to see him be more involved in the passing game because he seems to have the natural tools to succeed there, but he will likely be a late-round pick as a backup running back that could emerge if ever given the opportunity.
Great block by Malik Williams to spring Darrynton Evans for a bigger gain. pic.twitter.com/7x0Cp7ix0P

— App State Football (@AppState_FB) October 19, 2019
Kansas State - Oklahoma 12:o0 PM ET
James Gilbert, RB Kansas State – A transfer from Ball State, Gilbert projects as a change-of-pace back in the NFL. He's solidly built at 5'10" 200 pounds, which means he doesn't go down on first contact, and he has the shiftiness in space to avoid defenders. Kansas State hasn't been using him much as a receiver, but he shows natural ability there. Expect him to be drafted in the late rounds as a part-time player, who could provide a solid fantasy floor if he were thrust into action, much like we're seeing with former sixth-round pick Ty Johnson in Detroit.
James Gilbert (@i_am_jg6) makes a guy miss and he's gone for six. This guys going to make the most of this chance. #KStateFB pic.twitter.com/a6QbU1AwEl

— Mitchel Summers (@WIBWMitchel) September 1, 2019
Week 8 Matchup to Watch: Afternoon Games
TCU - Texas 3:30 PM ET
Jalen Reagor, WR TCU – Although he's built more like a running back, Reagor has the upside to be an electric NFL wide receiver. His acceleration is elite. If he was a car, we'd be talking about how quickly he goes zero to 60. He gets in and out of his breaks insanely quickly and has shown solid hands. I liken him to John Brown, who people only think runs deep routes but is a nuanced route runner. Reagor will likely be a day two pick and could be a sneaky fantasy target next year.
Your weekly reminder that Jalen Reagor is still a beast. He only gets about 4 catchable targets per game, but he's still one of the best WRs in the nation.

If he slips in your 2020 Rookie Drafts don't overthink it...kid is a stud. #Devy pic.twitter.com/nxMjKgLYeA

— Ray G (@RayGQue) October 22, 2019
Oklahoma State - Iowa State 3:30 PM ET
Tylan Wallace, WR Oklahoma State – Wallace is shooting up draft boards after putting up 772 yards and seven touchdowns in seven games so far this season. While Wallace is not a big receiver at 6'0" 185 pounds, there are few better at attacking the ball in the air. He can also change directions in and out of his routes, which makes him a tough cover despite his lack of physicality at the line of scrimmage. His ability to make contested catches and also get open with his route-running make him a day two pick who could have immediate value in the right offense.
Tylan Wallace is so unbelievable in traffic for a smaller receiver. pic.twitter.com/4NmZdHENR7

— Rob Paul (@RobPaulNFL) October 24, 2019
Syracuse - Florida State 3:30 PM ET
Cam Akers, RB Florida State – Coming into the year, the knock on Akers was that he danced too much behind the line of scrimmage and too often looked to make a big play with his elite speed. So far this season, Akers has shown more aggressiveness and the ability to break tackles when he hits the hole. He has already caught 19 passes and three touchdowns after hauling in only 23 passes last year, which is exciting to see. The improvements to his overall game are moving Akers up draft boards as a potential NFL starting running back next year, depending on who drafts him.  
Cam Akers is impressive as hell. The lateral agility in the backfield to avoid the penetrating defender combined with his contact balance and power...an average RB does not make this play - again a Top-5 talent at the RB position. #Devy pic.twitter.com/1GO5hJhZCQ

— Ray G (@RayGQue) October 21, 2019
Week 8 Matchups to Watch: Night Games
Arkansas - Alabama 7:o0 PM ET
DeVonta Smith, WR Alabama – We've talked about the other Alabama wide receivers, so it's time to give Smith his due. Most people took notice of him when he hung 274 yards and five touchdowns on Ole Miss. What that game showed more than anything is just how fluid Smith is as an athlete. He's not the elite option that Jeudy or Ruggs is, but he has enough speed and quickness and simply knows how to get open. With the ball in his hands, he has the ability to make defenders miss, which leads to big plays. He's not going to immediately be a fantasy threat regardless of where he ends up, like his teammates, but he could be a viable option if he gets into an offense that will allow him to create in space.
Alabama WR Devonta Smith (#6) vs. New Mexico State (09/13/19). #NFLDraft pic.twitter.com/yvf3Rw7Bab

— PFDZ (@PFDZ44) October 23, 2019
Cheyenne O'Grady, TE Arkansas – O'Grady began his career with some off-field red flags and was even suspended for the first two games of last year, but he has come into his own on the field this season. On a bad Arkansas team, the 6'4" target is already close to surpassing last year's yardage totals. If he can keep focused on the field, he has the size and athleticism to be a name to watch at a position that is in dire need of fantasy value at the NFL level. O'Grady won't have to be taken off the field to block, so he could become a useful option if he can meet the demands and rigors of the NFL.
Touchdown CJ O'Grady!! #Rumble pic.twitter.com/Ar6f3wXMO9

— Sharp Williams (@SharpTusk) October 19, 2019
Air Force - Utah State 10:15 PM ET
Jordan Love, QB Utah State – Love often gets lost in the discussion of big-name quarterbacks with consistent national media attention, but he's well worth being mentioned after Burrow, Tua, and Herbert. While not a flashy runner, Love has good pocket mobility, makes impressive throws on the run, and shows enough arm strength to zip passes into tight windows. However, he plays "hero ball" a little too much and has already thrown nine interceptions to only seven touchdowns. It's a major step back, and his ability to read defenses has been a question, so he needs to show improvement if he wants to remain in the conversation for third or fourth quarterback off the board.
Jordan Love vs Nevada

He sure is fun to watch throw a football pic.twitter.com/ZLp1dEy2ve

— Travis Wingfield (@WingfieldNFL) October 20, 2019
More NCAA Football Analysis